DIPLOMATS in Thailand's foreign ministry are rallying the nation and foreign businesses behind a bid to host the 2028 World Expo in Phuket.
The Expo would be a first for Southeast Asia if Thailand wins the bid in Paris in June.
Some 250 representatives from the diplomatic corps in Thailand, along with consulates and foreign chambers of commerce, joined guests from the private sector to hear about the "Local to Global: Phuket Expo 2028" campaign.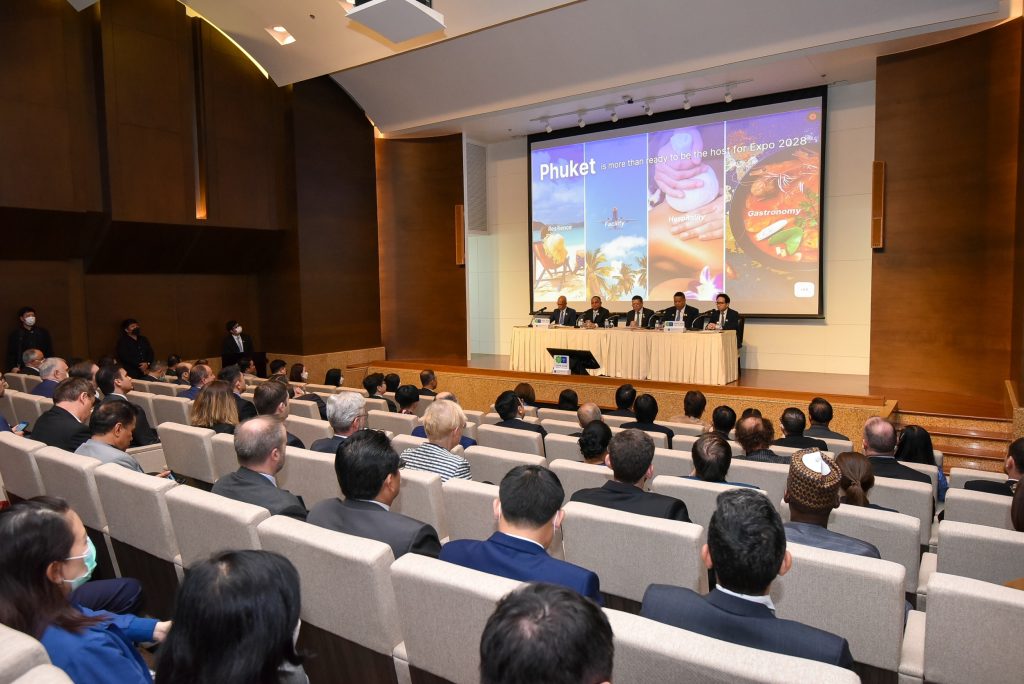 Guests were told details about Thailand's commitment and vision for hosting Expo 2028 in Phuket under the theme "Future of Life: Living in Harmony, Sharing Prosperity" and to seek support when member states of the Bureau International des Expositions meet in Paris for the bid elections.
Sarun Charoensuwan, Permanent Secretary at the Ministry of Foreign Affairs, said the World Expo bid was a priority for Thailand and both the nation and the island province of Phuket were "fully ready" to hold an event that would benefit the whole of Southeast Asia.
Holding Expo 2028 in Phuket would provide a platform for participating countries to present their innovative solutions for sustainable future living, where people and the environment would be at the centre and no one left behind, said Chiruit Isarangkun Na Ayuthaya, president of Thailand Convention and Exhibition Bureau.
More… Dubai passes Expo baton to Osaka
Phuket Tourism Association chairman, Bhummikitti Ruktaengam, said the Andaman Sea island had proved its credentials as a tourism destination "equipped with transportation connectivity and world-class facilities to accommodate visitors from all over the world".
"Hosting the Expo in Phuket will also contribute to local development, which will benefit the local communities and beyond," Ruktaengam said.
Peeradon Kaewlai, an architect and advisor to Expo 2028 Phuket Thailand, said the design concept for the Expo site was based on the "Flow of Nature" with an emphasis on the use of green technology. He also presented plans to adapt the site into a "World Medical and Wellness Centre" as a legacy following the Expo.