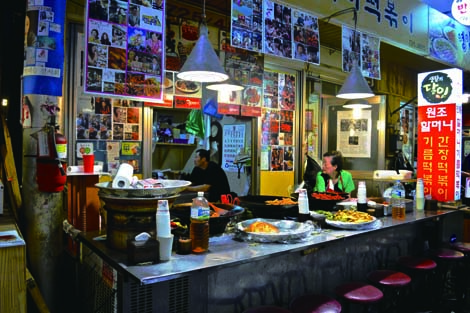 For planners seeking a city with ample ideas for unique venues, Seoul is hard to beat. The fabulous sci-fi architectural style of Dongdaemun Design Plaza (known as the "ddp") and Coex, the city's unofficial main space and part of the much-lauded MICE Cluster, are both examples of impressive venues for world-class events and exhibitions.
But there are more intimate venues and localities waiting in the wings. More than 40 facilities have recently been designated as unique venues by the Seoul MICE Alliance, a partnership between the public and private sector to enhance the city's competitiveness as a global business events destination.
Here is a selection of quirkier and lesser known venues for post-conference and incentive occasions that will give delegates an enjoyable insight into the traditional and modern sides of Seoul.
Yido Artce – ceramic crafts
Located in the fashionable Gangnam district, Yido Artce is a five-storey "lifestyle, living and art" enterprise. The hipster-oriented space offers a cultural introduction to a range of handcrafts, including pottery, ceramics, cooking and flower arranging. Creations by independent artists adorn a homeware store in the basement, while other pieces are displayed in the gallery. Italian-style cuisine, made from Korean ingredients, is served in the bright airy restaurant on the first floor, where tables are dotted between indoor plants. Small groups can easily bond while learning the delicate art of Korean ceramics on the third floor, before heading upstairs to whip up sweet treats in the afternoon. Rotations for larger groups are also possible.
Sangsangmadang – art interaction
This multipurpose arts centre with a remarkable butterfly-esque exterior is in Hongdae, a bohemian part of town popular with students and creative types. Sangsangmadang works to nurture local talent and comprises art galleries, photography studios, a movie theatre and live music venue. If you need inspiration for a brainstorming session, this place could hold the key. Meeting rooms are located on each floor, and the centre can incorporate its distinct features to an event: for example, a corporate promotional video or photo exhibition shown on respective floors can be adapted for a recruitment drive, motivational seminar or product launch.
K-Pop experience
If your groups can't get enough of Korea's boy and girl bands, then there's the new SMTown at Coex atrium. It has quickly become a shrine for K-pop fans since opening earlier this year and, as it turns out, fun for those who've been immune to the "Korean Wave" too. Each of the six floors offers something different, including merchandise, photo opportunities and
a hologram theatre. The third-floor SMTown Studio provides the complete pop-star experience: from makeover and voice training to dance rehearsals and a studio where groups can create their own music video.
Luka 511 – high-end chic
For luxury events and high-end gatherings, this multipurpose venue is tucked away off the main street in the upmarket Cheongdamdong shopping district, counting Rolls-Royce and Prada among its neighbours. Luka 511 comprises an indoor fine-dining restaurant serving French and Italian cuisine, an immaculately manicured garden with al fresco dining, and a separate building housing a ballroom and spa. The venue has been the setting for several Korean soap operas such as "Missing You" and can be fully rented to accommodate up to 500, with smaller settings available.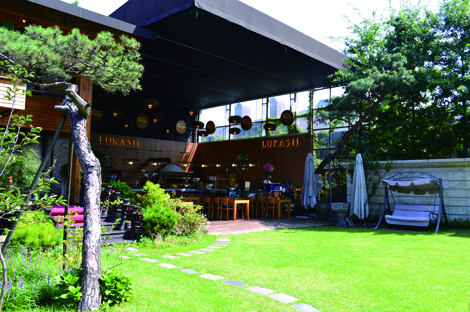 Groups ahoy
Events aboard a yacht or cruiser have a special magic, and take groups away from the confines of the meeting room. On the banks of the Han River at Yeouido-dong is Seoul Marina Club & Yacht, where several types of vessels are available for hire, complete with captain. Vessel categories include the Power Yacht or Business Boat for groups of 12 and 28 respectively. A popular route is a sail down to the Banpo Bridge in time for the world's longest bridge fountain show, which is particularly spectacular at night as 200 lights illuminate rainbow-coloured jets of water as they dance in sync with the music. Onboard catering is available for brand launches, corporate events, or seminars and workshops. After their cruise, delegates can relax in the striking four-storey marina clubhouse, which houses Italian-style Café Breeze and three convention halls.
Philkyungjae –royal hotpot
For a traditional Korean setting, head to the southern tip of the city to a former royal residence dating back six centuries. Philkyungjae serves authentic court cuisine, including "Shinsollo" royal hotpot and a tantalising variety of kimchi. The restaurant seats about 150 in a series of 13 private rooms (for which groups are expected to remove their shoes). The traditional architecture is stunning, and a garden path leads to an area where past residents are interred in protected land. In a separate area, outdoor events can be held under the twinkling glow of courtyard lights.
Italy meets Joseon
Dugahun is within walking distance of Gyeongbokgung palace and is a fine example of Joseon dynasty architecture dating back 200 years. Today Dugahun houses an Italian fine-dining restaurant, but the structure once belonged to the last crown prince's family and is a protected cultural asset. Detailed renovation has merged the historic roof with sleek, modern interiors to provide a tranquil setting for meals. The main restaurant has a series of private rooms that can accommodate a maximum of 12. Opposite is an art gallery that can also be hired, but it is brightly lit and stark in comparison – so the main restaurant is the best choice.
Chicken soup for Seoul
Kimchi may be Korea's most famous staple, but for another authentic delicacy head to Tosokchon for its renowned samgyetang – ginseng chicken soup, a favourite with the former president Roh Moo-hyun. A whole chicken, stuffed with rice, jujube beans, gingko-nuts, garlic and herbs comes in a warm, healthy ginseng broth and is a guaranteed crowd pleaser. Koreans credit ginseng with just about every medicinal property, from halting the ageing process to relieving aches and pains. The meal is served with Haemul Pajeon – a seafood and green onion pancake, spicy homemade kimchi and a potent ginseng wine that is said to improve stamina. While locals will be directed to rooms with traditional floor-level seating, the "international" room offers tables and chairs. This gorgeous venue is housed in traditional Korean architecture and is within walking distance of several markets and boutiques.