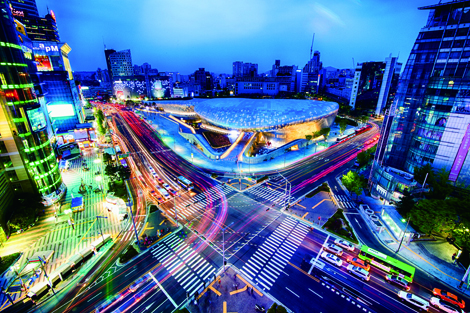 In February of this year, South Korea's cultural and tourism ministry announced a plan to attract more visitors to Seoul's multicultural neighbourhoods – areas predominantly populated by Chinese, Muslims, French and Russians. The strategy is the latest phase of South Korea's already enviable tourism strategy. In 1999 President Kim Dae-jung designated the promotion of culture and tourism as a national project, with Seoul at the forefront of the country's development. The city's meeting venues, hotels and incentive activities now suit almost any conceivable group size and budget.
Development hasn't been at the expense of Korean culture, however. Modern K-Pop acts lead the Korean Wave – a contemporary style of Korean music and performance loved around the world – and the country hasn't forgotten its ancient roots. In Seoul, examples of historical beauty sit alongside modern structures purposefully designed to welcome business groups. The result is a city that offers a juxtaposition of experiences, all delivered with a level of quality and excellence that has further enhanced South Korea's progressive policies toward culture and tourism.
Changdeokgung and the Secret Garden and Dongdaemun Design Plaza
Changdeokgung is one of the five grand palaces of Korea's Joseon Dynasty. A historic UNESCO site, it was built by King Taejong in the early 1400s and was the favoured residence for many of the dynasty's kings. Indeed, the last Korean Emperor Sunjong also chose to spend his latter years here. The Secret Gardens, however, were especially valued by the royals. A well-preserved example of traditional Korean gardens, they are the only rear gardens to be found in a Seoul palace, and despite their relatively central location, they remain a quiet haven. Groups can take a regal breather here, but visits are restricted to guided tours and must be arranged in advance.
eng.cdg.go.kr
A short journey away is the Dongdaemun Design Plaza. This modern structure features many inner-city gardens and green spaces, most of which are located on the building's roof. Built from high-tech materials the unusual design – by British Iraqi star-architect Zaha Hadid – couldn't be more different from the calming historical spaces of the Secret Gardens, but are no less inspiring. The venue can be used to host business events, exhibitions and live performances. With a total of over 85,000 sqm of space, the plaza has five different 'zones' and 20 meeting rooms of varying size. The largest room is almost 2,000 sqm and is an ideal venue for creative conferences.
seouldesign.or.kr
Min's Club and Seoul Marina CLUB & Yacht
During the Joseon Dynasty, Mingadaheon's Club – or Min's club as it's more commonly known – was the home to a noble family. In the 1900s the building was extended and has since been restored, but many of its original features remain. Meetings and meals can be had in the main dining room, library, and in a number of smaller spaces, all of which are furnished with Korean antiques and finished in a period style. Each room is decorated with hand-painted screens, and the service staff dress in traditional colourful Korean garments. The result is a meeting venue or dining option that exudes the sophistication of how the elites of Old Korea once lived. Despite the vintage appeal, the cuisine is contemporary, with both Western and Korean dishes available. With a seating capacity of just 150, the venue, which is located north of the Han River, is best described as intimate, but an outdoor terrace can be used for larger functions.
minsclub.co.kr/min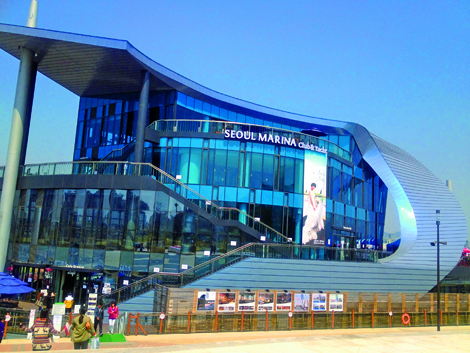 The current crop of Seoul's elite may well be found in the more modern setting of the Seoul Marina Club & Yacht. It's even more likely given that the venue is in Yeouido, Seoul's financial capital. Built on the banks of the broad Han River that bisects the city, the facility, which opened in 2011, was the first in-shore marina in South Korea. The venue features a number of small rooms available for rent with the largest capable of hosting around 300 people. A more interesting option, however, is to take to the water on a yacht. The club has a number of vessels available for hire, with sizes that can accommodate up to 28 people with onboard catering provided. It's a decidedly decadent way to view the city and an event no visitor is likely to forget.
seoul-marina.com
Sungnyemun, Namdaemun Market and JW Marriot
Namdaemun, or Sungnyemun as it is officially known, is one the eight gates of the ancient fortress wall that once ringed the city of Seoul. Built in the 14th century, Namdaemun is also designated as South Korea's first National Treasure, and is the oldest gate still standing. The gate was originally used by traders coming into the city and, although it stands now as a preserved historical monument, the nearby Namdaemun market remains very much a hive of activity. Both can easily be combined as an incentive trip, as the market is just a few hundred metres from the gate. Many of the retailers here sell their own goods, meaning that cagey shoppers can ask for wholesale prices. From fabric and fashion to technology and trinkets, groups can easily spend a whole day here.
english.visitkorea.or.kr
Unlike the historic Sungnyemun, one of the most recent additions to Seoul is the nearby JW Marriot, which opened earlier this year. The 170-room hotel is one of the few properties in the city that has a view of the historic gate, and guest suites feature interesting glass enclosed verandas that look out over the monument. For outdoor receptions with a historic vantage point, a roof terrace leads out from the hotel's Griffin bar and can seat 105 people. With more than 900 sqm of internal space, the hotel is also an ideal choice for events and meetings. The grand ballroom, at 745 sqm, comprises the majority of the space, and can accommodate 750 guests, but smaller rooms are available and the hotel features three restaurants and the rooftop bar.
jw-marriott.co.kr
Bukchon Hanok Village and National Museum of Korean Contemporary History
To get a peek into what Seoul looked like during its dynastic days, visit Bukchon Hanok Village. Here, around 900 traditional Korean homes, called hanok, have been preserved and are still inhabited. The village is quite large and spread across 11 dongs – administrative districts of Seoul. Groups can explore the streets and uncover small art galleries, independent shops and restaurants that have opened here in recent years. One of the most popular activities in the area is to climb the gentle slope of Gahoedong-gil. At the top is a spectacular panoramic view that takes in the entire village.
bukchon.seoul.go.kr/eng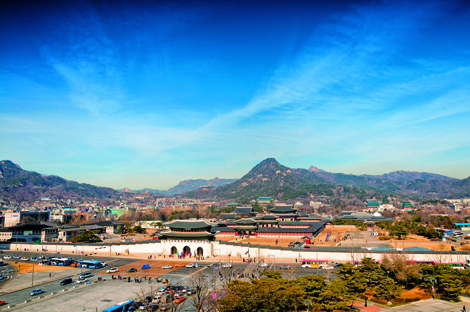 For a more modern look at Seoul's culture, visit the National Museum of Korean Contemporary History. Although it was originally constructed in 1945, the new building was erected in 2005. Inside, the exhibitions chart the incredible growth of the South Korean economy from the 19th century. Exhibits follow companies such as Samsung, LG and Hyundai and feature
still-working examples of technology that a few decades ago were pioneering but now seem incredibly outdated. It can be a quick jolt of inspiration for any business event group. The museum also houses a number of classrooms that can be booked for meetings, plus a large rooftop garden that looks out over Seoul toward the President's house. This space is also available for cocktail receptions.
much.go.kr/en/mainen.do
COEX and Bongeunsa Temple
For business-event planners, when you think of Seoul, you think COEX. The city's main conference centre, COEX hosts some 2,000 separate events every year. Its scale is unbeatable in the city, with four main exhibition halls, more than 50 meeting rooms and over 100,000 sqm of space. Two five-star hotels – the Grand InterContinental and the COEX InterContinental – are connected to COEX and there are dozens of other accommodation options within walking distance. The building itself sits atop what is claimed to be Asia's largest underground mall, which has cinemas, museums, restaurants and, of course, shops. It's a self-contained meeting mecca; but if you get bored, it's just a five-minute cab ride from the bars and high-end retailers found in the now world-famous Gangnam district.
coex.co.kr
If the pace and scale of COEX is a little too much to take, directly across the street is Bongeunsa Temple, at 73 Samseong-dong. One of the oldest temples in Seoul, it was originally built in 794 and is still managed by Buddhist monks. Although the temple itself has suffered the ravages of fire, it has, for the most part, been reconstructed as close to the original architecture as possible. Stressed-out delegates can join the monks on a two-hour tour that includes a tea ceremony and meditation session. For those who are genuinely looking for enlightenment, the monks also offer a two-day "temple stay" programme, whereby participants can take part in the daily activities of the monks, and gain a better understanding of the life they lead and the Buddhist faith.
bongeunsa.org
SamcheongGak and Conrad Hotel
Nestled in the mountainside near Cheong Wa Dae (the Blue House), the home of the President of South Korea, is SamcheongGak. Though built in the 1970s, the architecture is traditional and in keeping with the tranquil natural surroundings. The venue was originally built as an incentive destination for high-ranking government officials – a place to meet and be entertained in seclusion. Now, however, the venue is open to the public and has a Korean restaurant, a tea-house and small traditional homes. Regular musical performances are held here and groups can take part in cultural programmes.
samcheonggak.or.kr
Opened in 2012, the Conrad Hotel is a prime example of Seoul's modernity, and unlike hidden SamcheongGak, it is one of the city's most prominent landmarks, overlooking both the Han River and Yeouido Park. Inside
434 guestrooms and public areas are filled with high-tech appliances that boast of South Korea's mastery of technology. Planners will find over 2,000 sqm of meeting space including a ballroom with a capacity for 1,200 people. The hotel also has a swimming pool, three themed restaurants and a health club that features its own indoor golf driving range.
conradseoul.co.kr