Another new era beckons for Macau; but first challenges wrought by an easing of China's economic boom, and a mounting supply of hotel rooms and meeting space, will have to be overcome as the destination lives up to its latest slogan: "a mega events city".
The new approach by officials comes on the back of successful mega-incentives hosted along the Cotai Strip, most notably by Sands China properties such as the Sheraton Grand Macau. To adjust to this new era, the Macau Government Tourist Office has been given charge of overseeing leisure visitors and the incentives market.
Meanwhile, as the government diversifies the economy away from a reliance on gaming revenue, Mipim – the official trade and promotion investment agency – has allied with Gaining Edge consultant Mike Williams as it markets Macau as a business events destination internationally.
Customers' radar
At Imex Frankfurt, one of the world's largest gatherings of business events, incentive travel and conference organisers held in April, the reaction of delegates to Macau showed how strongly the former Portuguese enclave has evolved.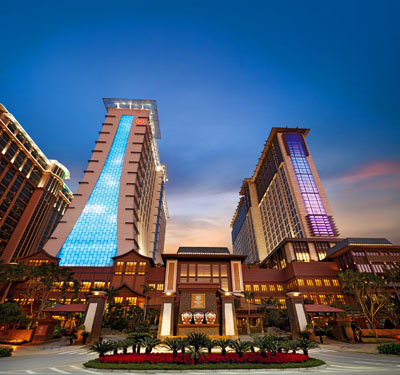 Corinne Janssen, director of sales, associations and sales operations and events service at Sheraton Grand Macao Hotel (above) and The St Regis Macao, told MIX: "Anecdotally, when I first started selling Macau back in 2007 to the long-haul markets in North America and Europe, customers generally had very little to no understanding of where Macau even was.
"Now, after Imex in Frankfurt, I am happy to say that a great deal has changed. Instead of having to sell the destination, I am now actually being approached by people who want to hold their events in Macau," says Janssen.
"Macau is definitely on the customer's radar. Delegates are asking their organisations to hold future events in Macau so more and more people are coming to me. That demonstrates just how far we have come."
Officials have also embraced CEPA, an economic partnership that gives Macau businesses – including business event and exhibition organisers – more opportunities to target the mainland China market and hold events in Macau. There is also Macau's unique role as a channel between China and the world's Portuguese-speaking nations, thanks to positive relations with its former colonial administrators.
MICE Expotainment
As the seabridge linking Hong Kong with Zhuhai and Macau takes shape, officials also want annual festivals such as Lunar new year parades, an nternational firework competition, Grand Prix and local festivities to become part of the Macau's mega-event framework.
In anticipation of the bridge being completed in 2017, exhibition and conference centre officials in Zhuhai and Hong Kong have signed agreements to co-operate on the promotion of a "MICE Expotainment Belt" that would arise from a more economically integrated Pearl River Delta region that includes Macau and Hengqin.
Allen Ha, chief executive of Hong Kong's AsiaWorld-Expo, says this will offer organisers the opportunity to share events across the delta with access to leisure and tourism options in Hengqin and Macau thanks to the seabridge. Sheldon Adelson, chairman and chief executive of Las Vegas Sands, the owners of Sands China, also described the bridge as a "catalyst" for the MICE industry in the region.
Mega business events have already been tried and tested to immense success on Cotai Strip. These include Nu Skin, Herbalife and Flight Centre among others, but organisers and suppliers are preparing for the future with the establishment of MISE, the Macau Meetings, Incentives and Special Events Association. The association was launched in March to help lift the profile of Macau as an events destination internationally and to raise professional standards in the industry locally.
MISE Association
"We have come a long way in terms of working together with all of the suppliers and the local Macau government to collaboratively promote the destination," says Janssen. "An illustration of this is with the recent creation of the MISE association, whose primary objective is destination promotion."
But the government's vision of a 
mega-events city comes as more resorts are set to open in Cotai, including Sands China's The Parisian and Wynn Palace. This comes as casino revenues have fallen over the past two years, with China issuing fewer visas to nationals heading for Macau.
Another major factor coming into play, and seen as a boon to Macau's bid to diversify its economy, is the development of neighbouring Hengqin. The 106 sqkm island between Taipa and Zhuhai has been zoned for non-gaming development and already features aqua- and circus-themed resorts aimed at the leisure market. In a nod towards those objectives, Sands China reacted swiftly to a mid-term government review in May of the gaming industry, saying Sands is "committed to contributing to the development of Macau into a world centre of tourism and leisure and to contributing to the successful diversification of Macau"
Incentive arena
Economic transition inevitably comes with uncertainty, and venues in Cotai are adjusting their services and product to test new markets. This ranges from more Indian restaurants and menus to cater to one growing market, to concerts or sports events to attract new, younger audiences.
What is more certain is that Cotai, the area of reclaimed land where Sands first opened The Venetian in 2007, followed by Melco's City of Dreams and Galaxy – has become an entertainment hub. The post-meeting entertainment market for groups will be hotting up with vendors able to arrange VIP experiences and corporate hospitality.
When Studio City Macau opened in October 2015, the resort's 5,000-seat event centre debuted the following February with "queen of pop" Madonna. This has placed the venue on a firm footing to compete with the Venetian's Cotai Arena, which has built a dazzling catalogue of top events ranging from the Rolling Stones, the Ultimate Fighting Championship (UFC) and professional boxing, to basketball, Canto-pop and huge incentive gatherings.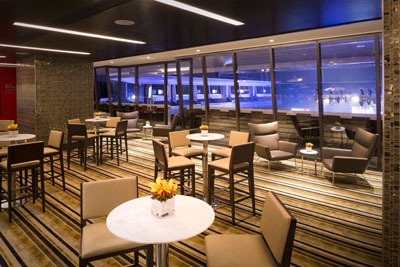 Studio City Events Centre, along with a 900 sqm hi-tech TV recording facility – Studio 8 – is also being geared towards event and incentive planners. In May, a group of corporate buyers was shown the arena's corporate hospitality operation, which covers 16 second-level private boxes; 14 with 12 seats and two 25-seaters, plus a VIP lounge (above). The VIP experience included a concert by Taiwan Mando-pop sensations Christine Fan and Jam Hsiao.
Studio City Event Centre is offering corporate branding for boxes during concerts and events at the arena. Studio City's sister property, City of Dreams, has already established the House of Dancing Water as a prime fixture on the Cotai entertainment circuit.
Now the VIP-arena experience is being positioned along with Studio City's other unique offerings for MICE groups. These include priority use of the attractions such as the figure-8 Golden Reel, the Batman Dark Flight experience, followed by dining, and The House of Magic by Franz Harary, which consists of three theatres that can be booked for groups.
Upcoming conferences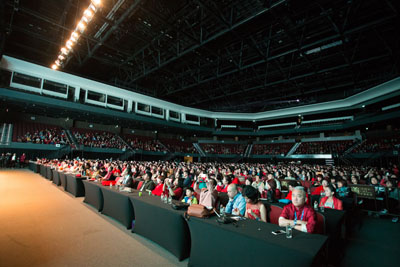 Studio City's cinema-themed resort has quickly become a natural fit for events and galas associated with the big and small screen, such as the Macau International Film Festival and the Casbaa Convention, which will draw power brokers from the worlds of satellite TV and digital media.
"It will be the first time Casbaa has been in Macau," says Grant Johnson, Melco Crown Entertainment's vice president of sales and marketing. "When it comes here on November 2 it will reinforce Studio City's strong association with the broadcasting industry."
Also coming up at City of Dreams is the inaugural Asia Music Conference. The June 2-4 event will see an all-day seminar at the Grand Hyatt Ballroom, cocktail networking at City of Dreams' Soho F&B and entertainment precinct and a pool party at the resort's Hard Rock Hotel.
The venue has also gained the attention of direct-marketing companies with DreamTrips (pictured above) recently recently holding a conference.

Case study:
Check Point @ Pacha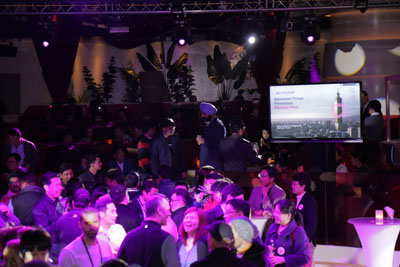 When the pioneering IT security provider Check Point gathered its global teams in Cotai Strip for an event with the company's senior management, they called on DOC DMC Hong Kong/Macau to come up with a venue that was nearby – and unique.
Pacha, the Asia outpost of the famed Spanish nightclub and electronic dance music pioneers, fitted the bill. Pacha's location in Studio City is across from the Sheraton Grand, where Check Point's main conference and gala was being held.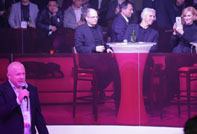 The organisers wanted a chic venue that could easily accommodate 800 delegates for a 2½ hour cocktail party with food, entertainment and a talent-show-style contest between sales teams delivering an "elevator pitch" on the dancefloor.
Bruno Santos, Pacha's manager, said that organisers had initially requested canapés only as part of the F&B, but he advised the addition of a buffet arrangement as the primary food feature of the event. This would ensure better access to food stations, including the client's requirement for a gluten-free section, and that last-minute requests for vegan options were met.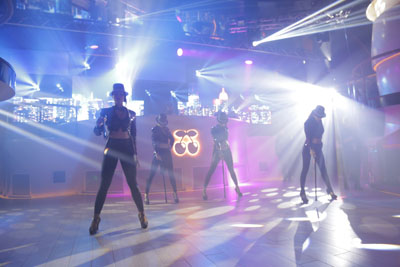 Pacha's outdoor area with six cabanas was also in use. This facility is now being branded as "El Cielo", the Spanish phrase for the sky, and available for group hire. "The event shows how a good nightclub can handle MICE groups and makes a good change from a ballroom," says Santos. "People are more likely to be relaxed and get to know each other this way rather than sat at banquet tables."
DOC DMC's Bruno Simoes added: "We easily walked people from the Sheraton, where the group was staying. With a big group this means peace of mind, because transferring 800 people would mean 20 buses, and that would've been a lot tougher."
The Eiffel on Cotai
A half-size replica of France'sforemost landmark now stands for all to see outside the latest property set to open on Cotai Strip. Macau's own Eiffel Tower, which in May was undergoing tests for lighting displays, is already drawing tourist footfall and "selfie" opportunity seekers.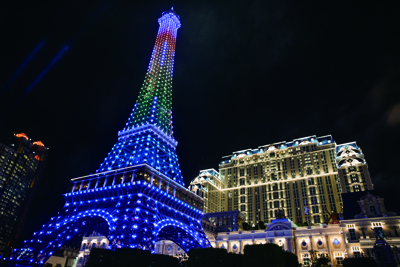 The structure – about 35 storeys high – in the front grounds of The Parisian will see Sands Macao's prowess at the type of street entertainment enjoyed at The Venetian being adapted to give a flavour of France, a country that has been fascinating an increasing number of Chinese travellers.
If the tower has the wow-factor, so too does the property's meeting facilities and potential ideas for meeting and incentive planners, according to Ruth Boston, Sands China's vice president of destination marketing and sales.
"With the Cotai Arena, colourful Streetmosphere entertainment as well as world-class production facilities, we can stage spectacular events, large or small," says Boston.
"Incentive guests will enjoy new shopping and cafe precincts, international shows at The Parisian Theatre and relaxing at the Aqua World pool deck," she says, adding that the Parisian ballroom will accommodate 2,500 for plenaries and gala dinners.
The Parisian will be linked by walkways to the rest of the Sands Resorts Cotai Strip Macao, which has a total of 850 shops, over 125 restaurants, about 186,000 sqm of meeting and exhibition space, three theatres and the Cotai Arena.