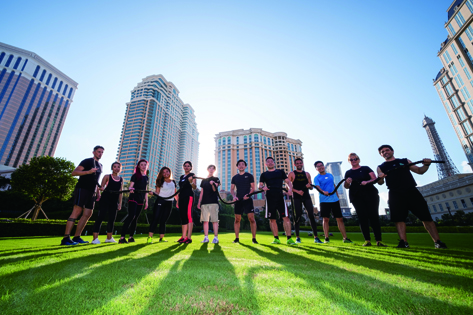 UPGRADES and openings in Macau tend to flow onto the market in quick succession. With the latest, organisers can look forward to a fresh range of choices with which to impress groups. They include a world-first in theatre-seating technology, digital art towering over a new hotel-resort lobby, open-air event spaces and, over on the Macau peninsula, a revitalisation of the city's homegrown event destination along the waterfront.
Cotai has seen two new openings this year with MGM, and Melco Resorts' Morpheus, while the Grand Lisboa Palace is expected to open in 2019. And planners have a real advantage when selecting new offerings for their groups with the Wynn Palace Cotai, the Galaxy and Sands Macao in the fray.
MGM Cotai, which opened in February this year, is making waves with its impressive technological offerings and transformational theatre. Sands Resorts – the first to arrive on the scene just over a decade ago – is staying innovative with new outdoor venues and restaurant openings. In 2020, Sands Cotai Central (opposite the Venetian and the Parisian) will begin reopening as The Londoner Macao to offer yet another landmark on Cotai Strip for delegates to experience.
Changes are also taking place over on Macau peninsula, where Fisherman's Wharf (below) is being reinvented. The recent hosting of the Skal Asia congress at the wharf's conference facilities is seen as helping position "old Macau" as an alternative to Cotai for meeting organisers.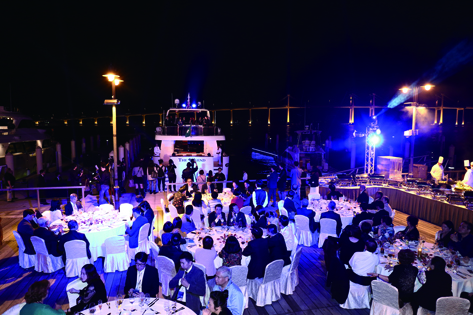 Technology is at the forefront of Macau's newest entrant – MGM Cotai. MGM is raising the stakes by introducing the latest in digital technology throughout the property and a new MGM Theatre, which is remarkably versatile for hosting myriad events.
"Keeping true to our ethos, we're excited to bring incredible artistry, mind-blowing new technology and innovation to MGM Cotai for MICE groups," Victoria Fuh, vice president of resort sales for MGM, told MIX. "For buyout shows, we have the unique ability to transform the MGM Theatre with logos inside the theatre walls, corporate colours in the theatre LED cubes on the ceiling and a lot more."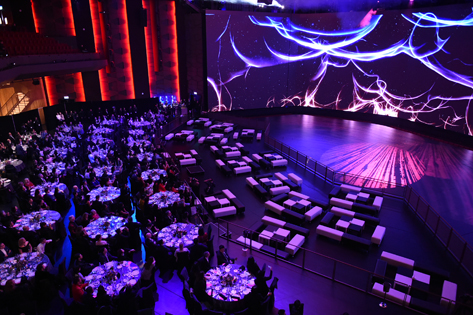 The MGM Theatre (above) allows planners to push beyond their creative boundaries with ways to configure and illuminate their event. "The MGM Theatre is not built for a particular show, and its agility allows us to have MICE events for our customers during the day and deliver exceptional entertainment at night," Fuh says.
The theatre scheduled its first public concert for October 19 and 20, featuring Grammy award-winning British vocalist Sam Smith. With seating for up to 2,000 people, the theatre can be configured in 10 different ways for product launches, fashion shows, talk shows, movie premieres, concerts, award ceremonies, DJ parties and more. It is also the world's first theatre to feature a GALA revolving seating system in a 360-degree format surrounding stage.
Another feature of the theatre is a 920 sqm, 4K ultra HD LED wall. Hi-tech wizardry aside, what planners need to know is that they have the chance to light up the theatre with virtually any image or colour they wish.
Technology travels through practically all spaces at the property, from the Grand Ballroom and breakout rooms, which feature built-in screens and 4K ultra HD projectors, to the heart of the hotel where guests will discover the four-storey-high Spectacle.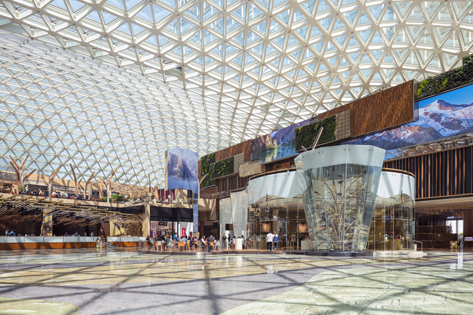 Spectacle (above) regularly showcases digital art of Unesco World Heritage Sites and scenes of nature from artists and National Geographic photographers. Meeting planners can use Spectacle to display their own images, such as logos or video messages for their events.
Executives over at Sands Resorts Macao say the integrated resort is continuing to stay innovative by introducing new incentives, outdoor event spaces and new restaurant venues such as Chiado in partnership with Portuguese celebrity chef, Henrique Sá Pessoa (see Lisbon reclaims Cotai, section below).
The Parisian Macao also introduced a new suite category this year, the 72 sqm Champagne Suite (below). These more immediate steps, coupled with long-term plans to rejuvenate Sands Cotai Central, are all in the pipeline between now and 2021.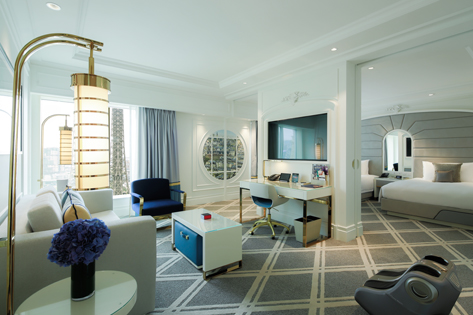 Ruth Boston, senior vice president, marketing and brand management for Sands Resorts Macao, told MIX: "We will continue to offer industry-leading packages and incentives that have made us one of the most successful and attractive MICE destinations in Asia-Pacific.
"We had 1.5 million meeting, exhibition and conference visitors to Sands Resorts Macao last year, which demonstrates the effectiveness of our MICE strategies. Macau is a must-see destination and our continued success relies on just that. We will therefore renew our efforts to create unique customer familiarisations and experiential programmes into 2019."
Boston says the company is also in the planning stages of transforming Sands Cotai Central into a new themed property, The Londoner Macao, which is scheduled to open in stages between 2020 and 2021.
More… Macau urged to pursue Hong Kong-style waterfront success
"The Londoner Macao will offer the world-famous landmarks of the British capital in the same way The Venetian Macao and The Parisian Macao have captured the excitement and glamour of Venice and Paris respectively," she says. "Our experience tells us this will be hugely appealing to MICE groups looking for a fun and colourful backdrop for their events. The Londoner Macao will also feature dynamic new attractions, including some of London's most recognisable landmarks."
The Londoner Macao renovation and expansion involves an additional space of nearly 158,000 sqm offering more hotel suites, a retail mall, restaurants, entertainment and MICE venues. When completed it will accommodate more overnight guests than the Parisian and Venetian combined, says Boston.
More… Feasting on fusion in Macau
"It will offer great potential for visitation and growth as a standalone integrated resort, but will also provide synergies with The Venetian Macao and The Parisian Macao. Having three iconic must-see European-themed destination resorts with a broad range of amenities will strengthen our marketing and customer service capabilities and position us to grow faster than the Macau market in every segment… in the years ahead."
For MICE planners seeking something "new" in old Macau, Bruno Simões, managing director of DOC DMC Macau/Hong Kong and executive director of smallWORLD Experience knows just the place, though he believes it will raise some eyebrows among regular visitors to Macau.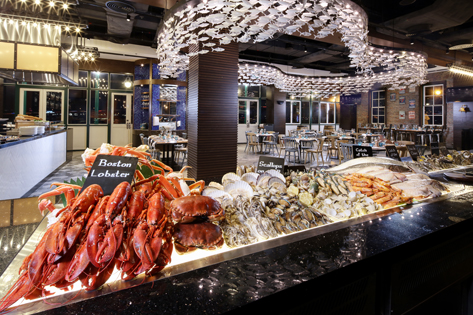 "We consider Fisherman's Wharf a refreshingly new venue to host events in Macau," Simões says.
"How can a venue that dates back to 2003 be considered a new venue? Because there are many good changes that took place: first, there are two new hotels within Fisherman's Wharf – Harbourview and Legend Palace. Secondly, the whole 'main street' is now covered with an elegant canopy. Third, the wharf itself is now able to berth boats and even has an immigration facility. Finally, and probably the most important change, is the improved management of restaurants with nice terraces overlooking the waterfront."
Jennifer Lai, group director of marketing and communications for Macau Legend Development, which owns Fisherman's Wharf, says the complex offers more than 133,000 sqm of indoor and outdoor space and 30 different restaurant outlets.
The newest arrivals are Legend Palace and Harbourview hotels, and one of the more popular restaurant venues with MICE groups is FW Rio Grill and Seafood Market where guests can choose their own fresh seafood and dine on an outdoor terrace overlooking the South China Sea.
GREAT OUTDOORS…
OCTOBER through December is the best period to meet outdoors in Macau, when the air is cooler. For that purpose, event planners will find a selection of new al fresco spaces at MGM Cotai, Sands Resorts Macao and Grand Hyatt Macau at City of Dreams.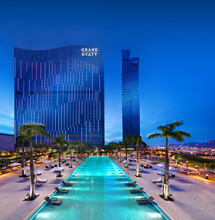 The Grand Hyatt Macau has introduced an air-conditioned Marquee on the Pool Deck, an ideal spot to host networking, cocktails, gala dinners or product launches with a capacity for 150 people. The Pool Deck (right) also features a stylish water lounge, private VIP cabanas and landscaped gardens, where up to 420 can be seated with a green backdrop for barbecue events.
MGM Cotai will host its popular Oktoberfest from October 18-29. Celebrating its 10th anniversary, this year's Oktoberfest will be held on MGM Cotai's spacious Roof Terrace, where groups can reserve tables and enjoy live entertainment from the Högl Fun Band from Munich accompanied by German food and beer in a Bavarian party atmosphere.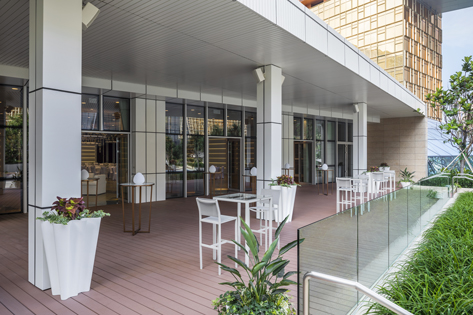 Another outdoor venue at MGM Cotai is Vista (above), where groups can hold cocktails on the semi-covered pool deck. The 450 sqm Vista, overlooking the reflective pool and lush greenery, features a spacious terrace connected to an indoor event space with floor-to-ceiling windows and views overlooking the MGM pool.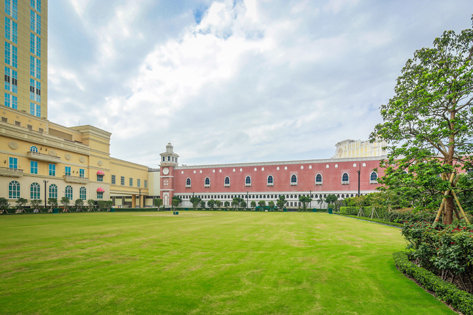 Sands Resorts Macao has recently opened Il Prato (above and main picture), a 15,000 sqm event lawn adjacent to the Venetian and the Parisian. Il Prato can accommodate up to 5,000 delegates for cocktail-style events and creative outdoor team activities including yoga, tai chi, boot camp and more.
The Parisian Pool Deck also allows planners to host French-themed cocktail events for up to 500 guests, while the Tiki Pool at Sheraton Grand Macao Hotel features fine views of the replica Eiffel Tower, while The St Regis Lawn overlooks the Cotai Strip.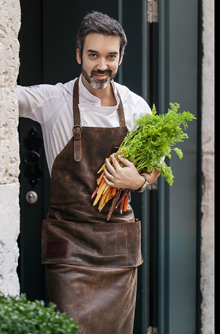 LISBON RECLAIMS COTAI
Portugal's hottest celebrity chef, Henrique Sá Pessoa (right), who founded the Michelin-starred Alma in Chiado, Lisbon, has opened "Chiado" in Macau, together with Sands Resorts Macao.
Chef Henrique is credited with reinventing the culinary scene at home, and is an ambassador for Portuguese cuisine abroad. Now he is on a mission to introduce Macau to the best that Portugal has to offer on the Cotai Strip.
Located within Sands Cotai Central, Chiado offers traditional Portuguese cuisine in a modern setting. The 107-seat restaurant offers areas for private dining, a main dining room, café/bar, patio and wine room. Both the dining and bar areas draw on Portugal's seafaring traditions, while the floor tiles, tapestries and artwork are also very much a reflection of Portuguese heritage.
The entire restaurant can be booked for events, or smaller groups of up to 24 people are welcome to dine in Chiado's private room. The restaurant can also cater for private parties of 20-30 people in the private dining room and bar area.
The team of chefs at Chiado can also create menus especially for business event groups.