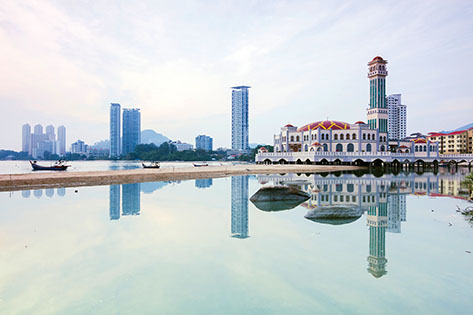 USPs
Firstly, Penang is an island, giving it a distinct identity. Secondly, being given the Unesco seal of approval in 2008 when the capital, George Town, was granted world heritage status for its "unique architectural and cultural townscape" was an undoubted feather in Penang's cap. Thirdly, it's easily accessible from neighbouring Thailand and Singapore and, being reasonably compact, serves up a neat mix of broad beach, abundant nature and historic city together with well-developed MICE facilities. Perhaps most intriguingly of all, Penang's a little bit quirky: for example, hosting its own literary festival since 2012.
In 2017, the island welcomed 2,511 events, including eight from the United Kingdom. With more than 12,000 rooms Penang's hotels can cater for large and small events and it is ICCA's top-ranked second-tier destination in Malaysia. It continues to lure heavy hitting MICE – it won the bid for the 2019 World Seafood Congress – and will become even more attractive in 2021 with the opening of the Waterfront Convention Centre, which will feature a grand ballroom and an extensive exhibition hall.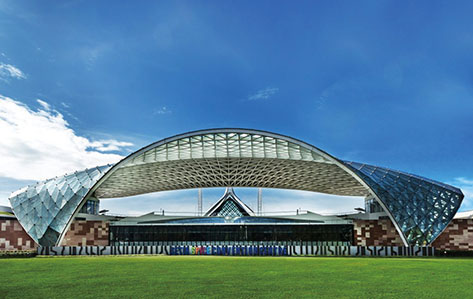 VENUES
Setia SPICE Convention Centre – SPICE is the first hybrid solar-powered convention centre in the world. It has a maximum capacity of 8,000 delegates for theatre-seating in its ballroom and is supported by 13 function rooms.
Straits Quay Convention Centre – As the island's secondary meetings venue, Straits Quay benefits from being part of a waterfront retail marina. It's especially popular with travel trade customers, such as the Malaysian Association of Tour and Travel Agents.
PECC Exhibition & Convention Centre and Seberang Perai Arena – Both on the mainland, about 30 minutes drive across the bridge from George Town.
Khoo Kongsi – An elaborately designed ornate clan house that's a testament to Penang's strong Chinese heritage, Khoo Kongsi's broad granite square is ideal for gala events. Traditional dances and a Malaysian banquet can also be staged here.
Fort Cornwallis – Dating from the 18th century, the
fort is another outstanding venue for cocktail parties or dinners, which can be rounded off with a spectacular fireworks display.
CONNECTIONS
While many international flights are routed through Kuala Lumpur, Penang Airport has direct links with mainland China, Hong Kong, Indonesia, Singapore, Thailand, Japan, the Philippines, Qatar and Taiwan. A project to expand the passenger terminal is due to be completed in time for Visit Malaysia 2020.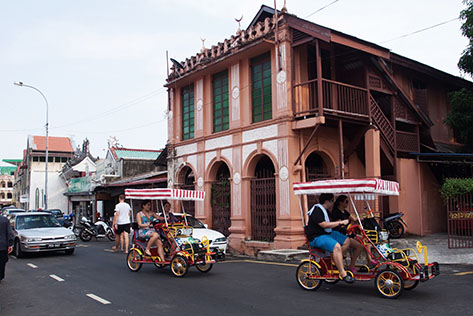 EXCURSIONS
Trishaw Tours – Spin around George Town in a trishaw. The drivers can wax voluble on the sights – especially the more compelling Ernest Zacharevic murals. A traditional transport that makes for a great group outing.
The Habitat – Set in a 130-year-old rainforest on Penang Hill, The Habitat is a glorious nature trail leading through themed gardens. The hill's funicular railway adds to the pleasure of the trip. Fans of Indian Summers will recognise parts of Penang Hill, as the TV series was filmed here.
Night Market – From dusk until well after midnight, Battu Ferringhi turns into a mini carnival. Eating local delicacies, picking up souvenirs and revelling in the ambience make for an exhilarating evening out.
Monkey Beach – Charter a boat out to what is generally acknowledged as the best beach on Penang. There are no local restaurants so it's a good chance to organise a really sumptuous picnic.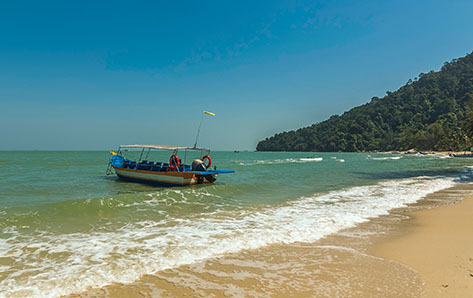 EVENT CREDENTIALS
• George Town Literary Festival – since 2012
• World Travel Market Connect Asia – May 2017
• V Malaysia – April 2018
• Future of Education – July 2018