U.S.Ps
Thanks to investment in purpose-built infrastructure for meetings and events and its location on the cusp of Europe and Asia, this ancient metropolis has emerged as
a leading destination for large conventions.
Istanbul is No.8 in ICCA rankings, having hosted 146 association congresses in 2013 compared to 128 the previous year. In 2012 and 2013 it held the 'World No.1 Congress Destination' title for 500 or more participants.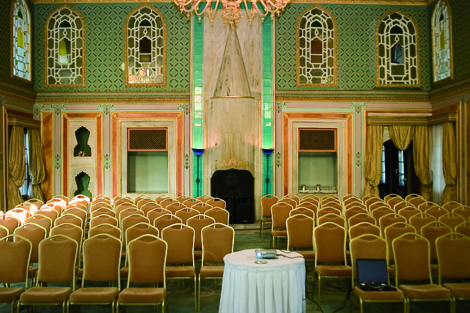 Turkish cuisine is getting popular across the world and Turkey is an ideal place to savour unique pastry, meat, f ish and vegetable dishes.
Venues
Istanbul World Trade Center is the city's leading venue for mega events with 11 exhibition halls, accommodation and meeting facilities covering a total area of 162,000 sqm – or
22 soccer pitches.
Congress Valley is within walking distance to city centre hotels and was the opening venue for the 2009 World Bank-IMF Summit.
Haliç Congress Center in the Golden Horn area features an auditorium with 3,000-plus seats and other indoor meeting spaces stretching over a total of 102,000 sqm.
Incentive options
Hammam Indulgence Groups can melt away tensions at a Turkish hammams such as the Cagaloglu baths, Yerebatan Caddesi 34. Soak, steam, soap and be massaged using traditional methods. In Ottoman times the hammam also served as a place of entertainment, and belly dancing demos and classes can be arranged.
Dine mezze-style by day or sunset cruising past iconic buildings such as the Blue Mosque, Hagia Sophia, magnificent Topkapi Palace and Dolmabahce Palace.
Cookery Find out how traditional fare such as firin kofte (baked meat balls) is created, and learn how to blend ingredients and make dishes combining Asian, Persian, Anatolian and Aegean culinary techniques.
Activities can be booked through local DMCs such as CNIDUS, Dekon Group, EA Organisation, Scala Mice, and Plaza Incentive and Congress Worldwide.
Connections
Turkish Airlines' extensive global network enables direct flights from Asia destinations including Bangkok, Beijing, Shanghai, Hong Kong, Tokyo and
Kuala Lumpur.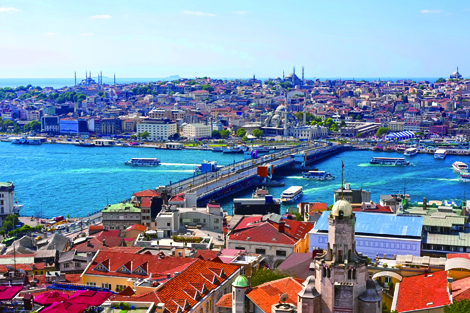 Istanbul has two international airports – Atatürk on the European side of the city and Sabiha Gökçen on the Asian side.
Turkey operates an e-visa system for visitors from specified countries which can be applied for online prior to travelling. Visa applications can be made through Turkish consulates and embassies.