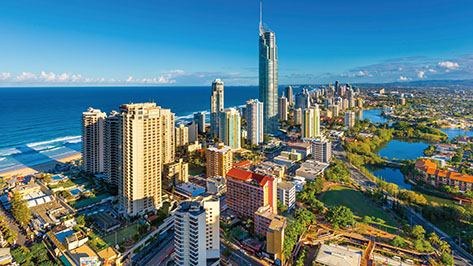 USPs
GOLD Coast's Surfers Paradise and its overall feel as a holiday town will never go away. But what the Queensland destination's marketing chiefs have succeeded in doing is also making Gold Coast a destination for conferences and incentives. Destination Gold Coast is now able to vie with big players such as Melbourne and Sydney to win bids such as the 6,000-strong Infinitus China group, which arrived in May. The month before that the Commonwealth Games attracted 6,000-plus athletes and more than
half-a-million visitors with all the security and organisational demands of such a mega event.
While Gold Coast is famed for its amusement parks and mesmerising coastline, there is a business side to the city as evidenced in its rise of 131 places in the 2017 ICCA global rankings to
148. There were 277,000 visiting delegates in 2017 compared with 234,000 the previous year.
Part of the Games' legacy has been sports science conferences, but more finance and tech group organisers look determined not to miss out on what Gold Coast has to offer.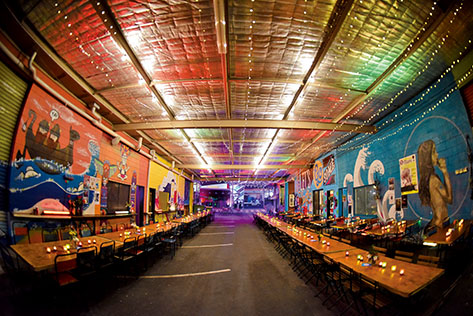 VENUES
Gold Coast Convention & Exhibition Centre – While netball and basketball events were held here during the Commonwealth Games, the venue was also the main media centre. The event showed the centre's technical prowess as well as hosting capability.
The Star Gold Coast – Having rebranded from Jupiter with a new "six-star" hotel, The Star is eyeing affluent Chinese clientele and is one of the venues representing the new face of Gold Coast.
Seaworld Resort & Conference Centre – Dinners at the aquarium, exclusive dolphin and seal performances, and galas at a traditional fun fair are among the unique attractions.
Mantra at Sharks Event Centre – This 120-guest room property was used during the Commonwealth Games, and the wider facilities are used by local sports teams, including the Southport Sharks Australian-rules football club.
Bond University – One of the most impressive settings for outdoor events doesn't have the sea as a backdrop, but a lake, green surroundings and sandstone college buildings.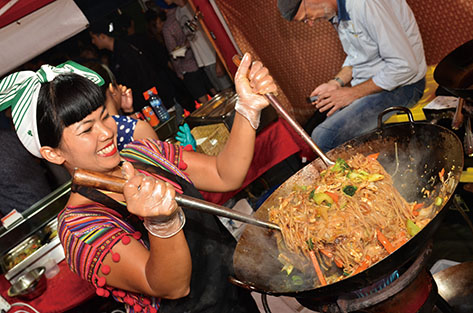 CONNECTIONS
Gold Coast Airport – An A$85 million upgrade to expand capacity was completed in time for the Commonwealth Games and a second phase to extend the terminal is underway. Direct flights to Asia destinations include Hong Kong, Guangzhou, Hangzhou, Nanjing, Taipei, Tokyo and Osaka.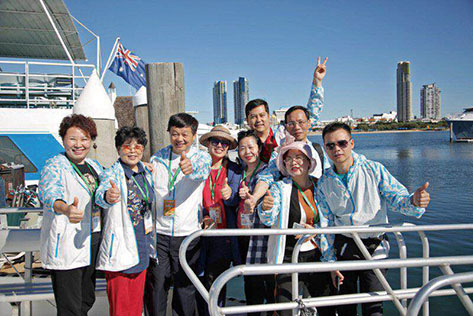 EXCURSIONS
O'Reilly's Rainforest Retreat – A superb way of exploring the hinterland is a stay at this eco resort nestled in the hills. Helicopter flights to the resort can be arranged from Brisbane or there is a 90-minute journey by road. Guides can lead delegates along nature trails, and private dinners can be held in barns with campfire entertainment outside.
Polo by the Sea – Gold Coast is now on the Australian polo calendar, with a new format of the sport of kings played at Doug Jennings Park where marquees with corporate hospitality are available.
Miami Marketta – This unique venue out of the city centre holds open-air banquets and doubles up as a market and music venue with a vintage theme.
Top Golf – This super-modern golf-driving range is due to open June 16. The three-deck facility offers event space and a VIP section for delegates to perfect their swing, or simply teambuild.
Currumbin Wildlife Sanctuary – Cuddling koalas is not the only activity. Function areas are available and groups can visit the hospital to see how sick and injured wildlife are treated.
EVENT CREDENTIALS
Commonwealth Games  – April 2018
Infinitus China incentive – May 2018 – 6,000 delegates
18th Australian Space Research Conference – Sept 2018 – 150 delegates
Asian Patent Attorneys Association General Assembly 2020 – 1,500 delegates