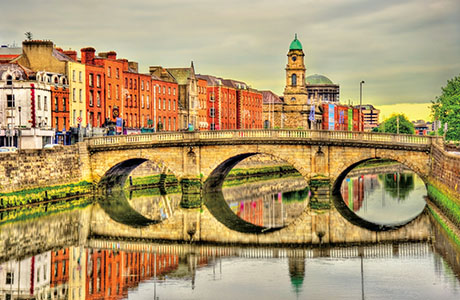 USPs
Thanks to Brexit, the Republic of Ireland will soon be the only English-speaking nation in the European Union. While Britain's vote to leave the EU represents another complex event, overall ties are close and cordial enough for planners to create an itinerary that can combine Dublin and London.
Despite the political risks Brexit may bring, there are still upsides for Ireland and its capital. Among them is an increasingly dynamic international role that includes harnessing more meetings and events.
Ireland has long attracted niche tourism, whether groups visiting for its scenery, musical and literary culture or the character of ancient cities like Dublin, which has been shaped over the centuries
by Viking and Norman conquerors, the British Empire, and today as the capital of an independent republic.
Dublin Convention Bureau highlights the city as a "knowledge capital" with some 1,150 overseas companies choosing Ireland as their European base. This includes businesses in "Silicon Docks" – the nickname given to an area of the Grand Canal where Google, Facebook, Twitter and a growing number of startups are based.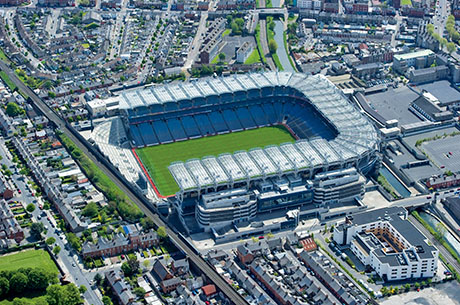 VENUES
Convention Centre Dublin – Right in the heart of the city facing the River Liffey is the CCD with space for up to 8,000 delegates. The award-winning facility opened in 2010 and its 22 flexible
spaces include a 2,000 seat auditorium and banqueting for up to 3,000.
Croke Park – The home of Gaelic sports, which are unique to Ireland. Besides championship hurling and Gaelic football matches, Croke Park has 110 meeting and event spaces plus a 232-guest room hotel.
RDS – Ireland's largest business events venue started out in 1820 as a campus for the Royal Dublin Society, a philanthropic organisation. Today it hosts a range of events, from sporting occasions such as the Dublin Horse Show, to conferences and exhibitions.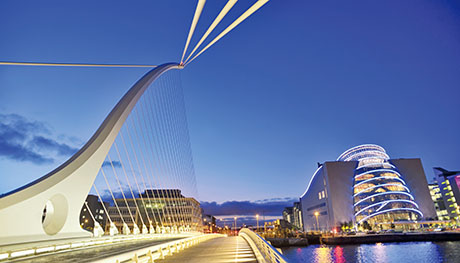 CONNECTIONS
Dublin Airport is 12km from the city centre and direct flights to Asia come in the form of Cathay Pacific's four-times weekly service to and from Hong Kong, and Hainan Airlines' twice-weekly service to Beijing. A motorway and rail network serves towns and cities to the north, west and south of Ireland such as Belfast, Galway and Cork.
Dublin city centre is known for its walkability, with landmarks such as Trinity College, O'Connell Street and the shops and pubs of Temple Bar easily accessible.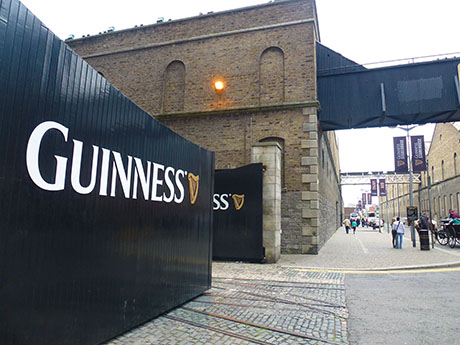 EXCURSIONS
Failté Ireland – Failté means welcome in Gaelic and it forms the tile of Ireland's tourism board. Delegates with post-conference time to spare or incentive organisers can consider coastal areas along Ireland's Wild Atlantic Way, such as Donegal, Connemara, the Cliffs or Moher in County Clare and West Cork, or the mountains and glens of Kerry.
Guinness Storehouse – Those who take a more learned look at the label before indulging in the world famous beverage will find the year the stout-makers were founded, 1759, and the St James Gate address. Between brewing the black stuff for export, or for consumption in Ireland's legendary pubs, Guinness also turns its magic to an experience centre where visitors can learn about porter and even how to pour a pint. Event space is also available.
2019 EVENT CREDENTIALS
• DMX Dublin – 500 – Aviva Stadium
• WorldCon 2019 – 5,000 dels – CCD
• Velo-City – 2,000 dels – CCD
• National Sustainability Summit – 500 to 1,000 delegates – Citywest Hotel