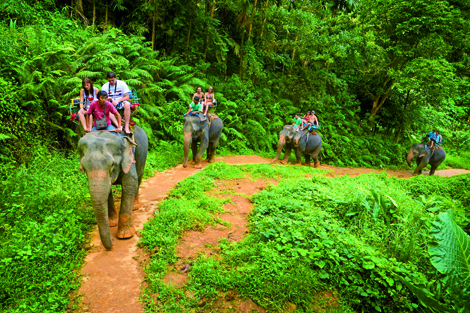 BORDERING the rising economies of Myanmar, Cambodia, Laos around the north and Malaysia to its southern reaches, Thailand has kept pace as a leading leisure and business tourism destination.
Hospitality and great value continue to be emphasised by Thailand Convention & Exhibition Bureau, which is expecting more than a million business event visitors this year. Core to Thailand's attractions for meeting and incentive organisers are the contrasts that the destination offers: whether it be luxurious city breaks or pristine coastlines, incentive options range from retail therapy in Bangkok to aquatic and jungle-based teambuilding exploits on the island of Phuket.
Bangkok
Finding a venue that is distinct, modern and accommodating can be tricky, but a fresh choice of new and renovated hotels gives planners ample choices in Bangkok. Options range from the trendy and "smart-saver" to state-of-the-art luxury.
A new offering geared towards the younger affluent set is Aloft Bangkok – Sukhumvit 11 which has recently opened a creative event space with six meeting rooms and a pre-function area for cocktails and audio-visual facilities for conferences.
For luxury on the river, the Chao Phraya is home to a range of ultra-modern five-star hotels, eight of which have joined forces in a marketing alliance, the Bangkok Riverside Marketing Partnership. Properties include the Mandarin Oriental Bangkok, the Shangri-La Hotel Bangkok and Anantara Bangkok Riverside Resort and Spa, with combined facilities that include 10 ballrooms, 109 meeting rooms and 1,600 guest rooms.
In addition Chao Phraya Estate plans to unveil two luxury hotels together with a project that will build 335 private residences on the banks of the Chao Phraya by the end of 2018. The two hotels, which will be called the Four Seasons Hotel Bangkok at Chao Phraya River and the Capella Hotel Bangkok, will offer 312 and 101 rooms respectively, set on 200 metres of waterfront property. The Four Seasons Hotel Bangkok at Chao Phraya River will house Bangkok's largest riverfront ballroom, and offer a "conservatory" meetings concept with a sky terrace garden and waterfront promenade. The Capella Hotel Bangkok will also have a riverfront ballroom, and is home to the Auriga Spa for delegates keen for a pampering session in between events.
Value is another key attraction to the Land of Smiles, and the Thailand Convention and Exhibition Bureau (TCEB) have teamed up with Thai Airways to offer promotions for groups flying between destinations across Asia.
Shopping spree
For delegates who want bargain-hunting in their post-meeting itineraries or spousal programmes, there are Bangkok's high-end shopping malls. Siam Paragon in Pathumwan is one of the most popular and houses more than 250 stores, top international brands, the largest aquarium in Southeast Asia and a 16-screen cinema.
For an extravagant spree, check out the recently opened Central Embassy Mall, which has a vast line up of luxury stores, including Gucci, Prada and Ralph Lauren, plus a selection of fine-dining restaurants. The 37-storey tower above the mall will house a 222-guest room Park Hyatt, which is due to open in 2016. The hotel will feature a rooftop bar overlooking downtown Bangkok.
For a more down-to-earth bargain-hunting experience, head to Chatuchak to find handcrafted woodwork, silks and clothing amid a colourful maze of more than 15,000 stalls.
Night golf
Bangkok is popular for delegates looking for a day on the greens. There are more than 40 high-grade courses surrounding Bangkok, and a game won't break the bank compared with other Asian destinations.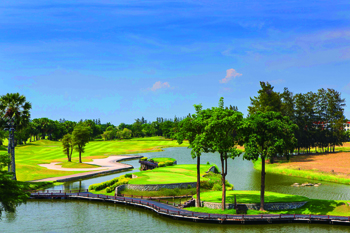 A 15-minute drive from Bangkok city centre, Le Méridien Suvarnabhumi, Bangkok Golf Resort and Spa opened in Novem- ber 2014. It has 559sqm of confer- ence space with a 40-inch LCD screen in its boardroom, Bose sound system and Touch Screen IP phones.
Next door is the Summit Windmill Golf Club, with an18-hole course designed by Nick Faldo and featuring man-made lakes, rolling hills and landscaped gardens. For a slightly different experience, the par-72 championship-level course also offers night-time golfing under floodlights (last tee off 8pm). Its proximity to the new hotel offers an ideal location for post-meeting incentives.
PHUKET
While Bangkok draws conferences and business events, Phuket is strengthening its foothold in the incentive market and as a destination for organisers seeking to combine meetings with teambuilding at the island's resorts.
Infrastructure improvements include an underpass at the popular Darasamuth intersection and expansion at Phuket International Airport, due to be completed in mid-2016. Venue operators and DMCs say the challenge now is to strike a balance between accommodating more visitors while sustaining Phuket's natural attractions and cultural heritage.
Old Siam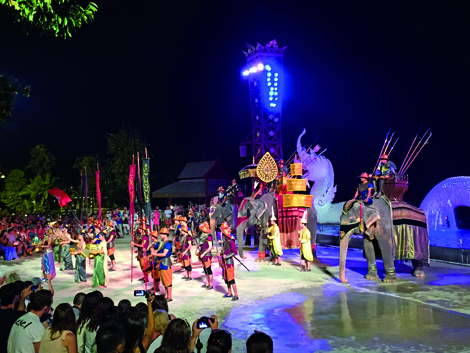 Siam Niramit (above) brings delegates back centuries through three acts at the theatre company's venue in Chalermprakiet Road where facilities can also be hired exclusively by groups.
Pre-show attractions include a floating market – brought to life through clever use of special effects – a parade led by elephants and plenty of music
and dance.
The theatre itself can also be hired for conferences and half- or full-day meeting packages can also be arranged at spaces such as the site's traditional village. An event-planning team can also arrange teambuilding, cookery classes and interactive Thai culture workshops.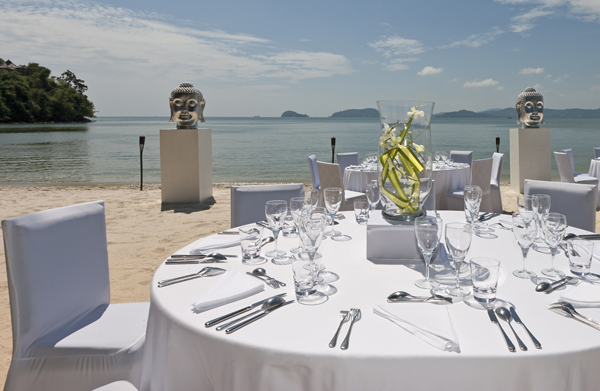 Andaman setting
The Westin Siray Bay Resort commands views of the Andaman Sea and offers 257 rooms and five meeting spaces spanning 338 sqm. Themed and outdoor events are the Westin Siray Bay's speciality and its team is adept at creating luncheons, dinners and cocktails tailored with traditional Thai aesthetics, such as woven goods and antiques. Events can also be held on the outdoor patio of the resort's Italian restaurant, Prego, or on the private beach where groups can view spectacular sunsets.
Visits can also be made to a sea turtle reservation at Phuket Marine Biological Research Centre in Laem Panwa as well as the Phuket Gibbon Rehabilitation Centre in Thalang.
Indigo Pearl
On the island's north shore and 10 minutes from Phuket International Airport, the Indigo Pearl resort offers a total of 177 villas and suites. Meeting spaces are generous with the 550 sqm Tongkah Hall able to accommodate 550 people in a cocktail setting. The 200 sqm Broome Hall can be partitioned into three meeting rooms.
The resort's outdoor space gives event planners even more imaginative scope. IPG Mediabrands – a subsidiary of international marketers Interpublic Group – held a conference at the resort in December last year. The post-meeting and teambuilding elements of the four-day event were given a Hunger Games décor, with archery on the resort's Coliseum Lawn, and refreshments served to attendees throughout the activities.
The resort's Black Ginger restaurant also makes an atmospheric setting. Floating on a softly lit lagoon, the venue evokes the sense of being on a private island. The restaurant is accessed by a manually operated raft with ropes suspended at waist height. The process of pulling in unison makes for a fun teambuilding activity. The restaurant's menu consists of island specialities such as fresh seafood, tender grilled cuts, and battered cha-plu leaves.
Island adventures
Phi Phi 
Group activities can be arranged on Phi Phi Islands with their impressive rock formations. Itineraries by Siam Adventure World include a visit to Maya Bay where The Beach, starring Leonardo DiCaprio, was filmed. Delegates must be prepared to take a boat trip to access the bay as well as Viking Caves and beaches along the coast of Bamboo Island where picnics can be organised. The period between November and April when the seas are calmer is the best time to visit, but this is also the peak visitor season.
Nature tour
Siam Safari offers nature tours and jungle safaris in southern Thailand with itineraries that can be tailored for groups. Delegates can choose from activities such as elephant trekking, jungle trekking, canoeing, Land Rover tours or a sunset river cruise (November-April only).
Eco thrills
For thrill-seekers, the Flying Hanuman is a new way to see Phuket. This eco-adventure park is built around the tree canopy and has ziplines, abseil points, sky bridges, spiral staircases and a sky rail.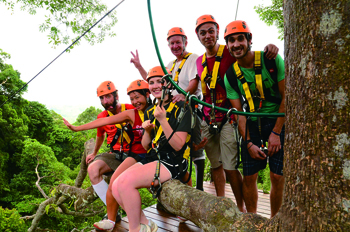 On the ground
Events Travel Asia 
Tel: +66 2 672 3369
Destination Asia
Tel: +66 2 272 1436
Aloft Bangkok
Tel: +66 2 207 7000
Le Méridien Suvarnabhumi Bangkok Golf Resort & Spa
Tel: +66 2 118 7777