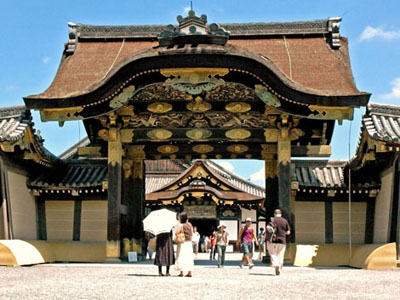 Kyoto has become the first city in Asia to join the Global Destination Sustainability Index – a collaborative platform that promotes the sustainable growth of international meeting destinations.
The historic Japanese city is the birthplace of the 1997 Kyoto Protocol, a United Nations agreement by countries who committed to a reduction in harmful greenhouse gases.
Kyoto Convention and Visitors Bureau says its decision to join the Global Destination Sustainability (GDS) Index paves the way for more sustainable meetings in Asia.
Matthew Stevens, co-ordinator with the Kyoto convention bureau, says the GDS index is the first sustainability ranking for event destinations worldwide. It was started by the Scandinavian chapter of conference organiser association ICCA, but has been scaled to a global level with the help of ICCA head office, MCI Group, the world's largest professional conference organiser, and Imex, the world's largest meetings exhibition.
"We hear that there are as many as 50 more cities currently considering joining, but Kyoto is the first city in Asia to join and currently the only Asian city on the index," says Stevens.
"It is very clear that sustainability is a strong trend in the meetings industry and we are very excited about trailblazing in Asia with this project.
"I am glad we can continue in Kyoto's 1,200 year tradition as a city that strives to live in harmony with our environment, and as a place of societal and economic stability and sustainability.
"I hope we can help push it to the next level and show leadership in Asia. We have a lot of untapped potential in Kyoto that we are excited to unlock," he says.
Stevens adds that the bureau is planning more sustainable practices and is working with Kyoto's local government to create an easier way to offer the city's carbon offset programme as an option to meeting groups.
Among the sustainable meeting packages the city's convention bureau offers planners are the Kyoto Culture for MICE Subsidy which helps engage meeting groups with the local economy, and Kyoto Convention Pass with discounts that encourage delegates to use public transport.
The GDS-Index will be officially launched at the 2016 ICCA Conference in Kuching, Malaysia, in November.
Read more MIX articles about Kyoto and Japan here.
Main picture: Nijojo castle. Read more about MIX's selection of 5 historic venues in Kyoto.