Seoul and its population of 10 million have urbanised with flair. The city stakes a claim to being the first in Asia to establish public design guidelines and in 2010 it was nominated as a Unesco City of Design.
New and innovative venues are keeping pace with the city's growth, with ambitious plans for Seoul's event capabilities to not only soar above those in the rest of Asia, but in world rankings too.
Some Sevit
These floating islands are among the city's modern architectural icons after opening in April. New York firm H Architecture and Haeahn Architecture in Seoul won the bid to develop the artificial islands – a cluster of futuristic buildings on the Han River that contain convention halls, restaurants and private dining rooms.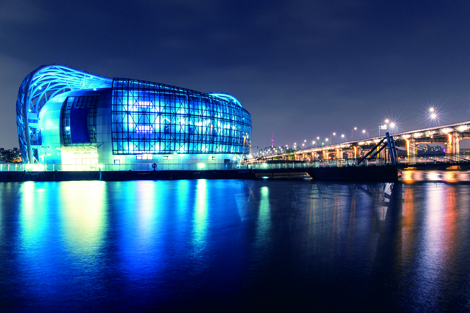 Bizarrely, the islands are registered as vessels and use a unique GPS system that controls the elevation of the islands according to the fluctuating tide. In this way, the islands are able to safely float on the river, taking into account water levels and weight to ensure an ideal elevation. Part of the Han River Renaissance, the islands enhance the riverfront scenery while offering unique conferencing and dining facilities for planners that want to wow delegates.
Each of the islands is suited to a different style of event or activity. Solvit, the smallest, will offer water sport and leisure activities, while the larger islands, Gavit and Chavit, will be hubs for mid-scale exhibitions and conferences. Gavit's multipurpose ballroom can cater up to 700 people for concerts, galas and product launches while a selection of casual and formal catering options are available for parties between 20 and 350. Outdoors, Gavit can accommodate intimate cocktails at Terrace On the Bay – an ideal venue for brainstorming, private dinners or drinks al fresco.
DDP
Dongdaemun Design Plaza (DDP) is one of Seoul's most iconic venues: an enormous, undulating structure designed by Iraqi-British architect Zahah Hadid. Located in the all-night shopping district of Dongdaemun, and a five-minute saunter from one of Seoul's most historic relics, the East Gate of Seoul, the DDP offers five halls that cater to large-scale exhibitions, conferences and events. An interesting fact about the DDP is that there isn't a single right angle inside the structure– not even the doorframes. In turn, the DDP's exterior is made up of 45,000 unique panels, each with a different curvature. At night, LED lights glow at random intervals underneath the panels, making the DDP seem otherworldly next to the deeply traditional East Gate.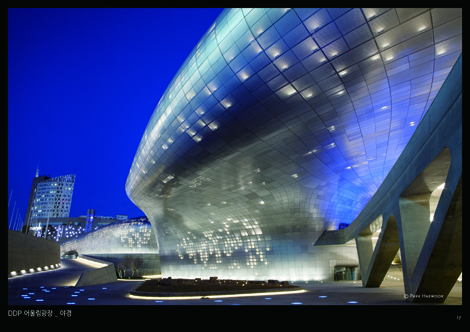 As a meetings venue, the DDP offers advanced conferencing capabilities, such as simultaneous translation booths in the upper wings of the two main exhibition halls. It is home to over 85,000 sqm of flexible space across four floors and has recently hosted Seoul Fashion Week and the Transformers 30th Anniversary expo.
MICE Cluster
When it comes to competing with global business events, Seoul understands the need for efficient design and convenience. As of December this year, the city's convention centre, Coex, and the Korea International Trade Association will launch its MICE cluster in the fashionable district of Gangnam, which features 12 business and tourism facilities in a single integrated compound spanning 200,000 sqm.
The MICE Cluster is similar to integrated facilities in the Asia Pacific region such as Melbourne's convention district and the Marina Bay Sands resort in Singapore. However, Coex Mall, the cluster's main retail complex, will be a unique selling point in the region, as Asia's largest underground shopping mall. Delegates looking for a bite to eat, or to run errands, can pop down the escalators to a choice of 1,400 retailers and be back hassle-free, in time for the next seminar.
Three five-star hotels make up the cluster's core properties: the Grand InterContinental Seoul Parnas, the InterContinental Seoul Coex and the Oakwood Premier Coex Center Seoul, offering just under 1,500 hotel rooms for delegates visiting the convention centre. Almost all of the buildings within the complex are connected by indoor walkways, and business travellers can check in early at the City Airport Terminal, which provides a shuttle bus to both Gimpo International Airport and Incheon International Airport. The cluster is also linked to Seoul's underground metro, and is well served by taxis.
National Museum of Korea
Designed by architect Chang-Il Kim in 2005, the National Museum of Korea is a cultural behemoth in the Yongsan district of Seoul, and home to more than 220,000 of the country's most treasured artefacts. The museum's low, horizontal structure was built in such a way to withstand an earthquake, and its exhibition space – in excess of 300,000 sqm – is the sixth largest in the world.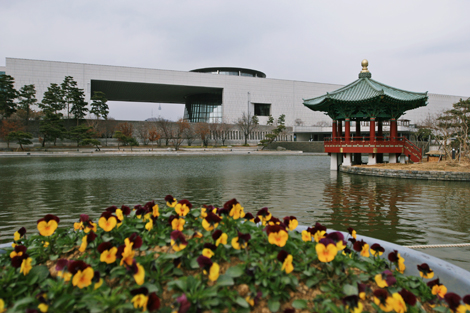 Sheltered by a cantilever roof, the outdoor entrance foyer has hosted large-scale concerts and lectures, and can seat up to 2,000 theatre-style. The museum's lecture halls are suited to more intimate events, accommodating up to 100 theatre-style, and the museum can arrange tailormade experience programmess in Korean calligraphy and other art forms. The museum itself is the ninth most visited in the world, nominated a "must-see" attraction by the Michelin Guide and has attracted high-profile events such as the G20 Seoul Summit's Welcome Reception and Working Dinner in 2010. During the G20 Summit Welcome Reception, world leaders were invited to stroll the three floors of Korea's national collection, while enjoying cocktails and hors d'oeuvres in the museum's circular Grand Hall.
Bear House
This venue is Seoul's best kept secret. Opened in 1969, it is the city's oldest Western-style restaurant, hidden in the northern hills of Seoul just 20 minutes from the city centre. In 2009, the restaurant's management opened a private dining space next door, which has become a preferred venue among organisers of high-level government functions.
Along with a Michelin-starredmenu, Bear House's most compelling attribute is its architecture. With floor-to-ceiling glass walls, its minimalist design is a striking break from the natural surroundings, providing a secluded location for delegates to enjoy dinner with panoramic views of the city below.
While already spacious, the room's natural light makes it seem larger than it is, and the frames are so inconspicuous to give the sense that you're dining outside. Indoors, the space can comfortably accommodate 80 banquet-style, while the area outside can host 50 for cocktails and canapés.
HOTEL HIGHLIGHTS
The Grand Ambassador, Seoul
This hotel is undergoing a revamp with renovations to its rooms, lobby and ballroom since management changed hands with Pullman in 2012. Although some of its meeting rooms are still being renovated, the hotel's location in the Donghoro Joonggu district of Seoul has kept it competitive among newer properties in the city. The Grand Ambassador has 413 guestrooms and its event facilities range in size from 22sqm to 712 sqm.
JW Marriott, Dongdaemun Square, Seoul
Situated in the fashionable all-night shopping district of Dongdaemun, the JW Marriott offers 155 rooms and 15 suites. There are five meeting rooms, occupying around 982sqm of space. A unique selling point of the hotel is the Grand Ballroom's 'Media Wall', which is made up of 98 hi-definition screens ideal for corporate presentations and screenings. The ballroom can accommodate up to 750 people and has flexible partitions.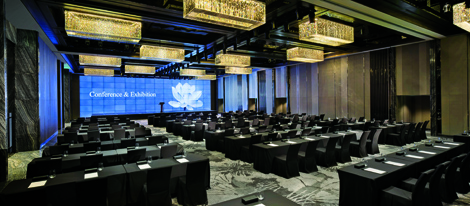 Grand Hyatt Incheon, Seoul
With the opening of a new West Tower in September, the Grand Hyatt Incehon is home to an additional 500 rooms. Combined with the hotel's East Tower, the property now comprises 1,022 rooms. The new wing has a greater meetings and events offering, including a Grand Ballroom that can accommodate 540 banquet-style. One of the hotel's highlights is its Garden Event Deck and Pool House Terrace – a space surrounded by cherry and pine trees and with ocean views that can accommodate outdoor events for up to 400 people.
Beyond Seoul
Think top tier business destinations in South Korea, and Seoul obviously springs to mind. But the country has much to offer beyond the capital, thanks to growing investment in meetings venues and traction gained from a focused tourism strategy.
The route from Seoul to the southernmost city of Busan is scattered with attractions that take visitors off the beaten track, offering delegates a deeper appreciation of the country's extensive cultural attractions, from exciting architecture and Olympic ski resorts to Unesco heritage sites.
Alpine Retreat
A two-hour drive from Seoul, Daegwallyeong in Pyeongchang is home to Alpensia, one of Asia's few high-altitude winter sports resorts. Located in the Taebaek Mountains, the 700m-high Alpensia operates all year round, with six slopes available for skiers and snowboarders of various abilities. The complex includes a PGA-class golf course, concert hall and indoor and outdoor water parks. It's also worth noting that Alpensia will play host to the 2018 Winter Olympics.
In 2008, Alpensia hosted the IBU Biathlon World Cup, investing in comprehensive winter sports facilities that include a 16,000-seat stadium, cross-country slopes and an Olympic ski jump. For 2,000 Korean won (US$2), guests can hop on a heated monorail that will take them to the ski jump's observation tower, where a restaurant and café offer hot beverages and snacks, along with panoramic views of the valley below.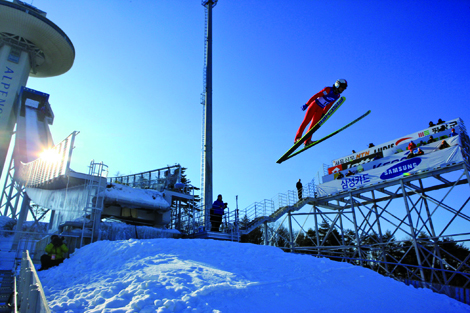 Alpensia underwent an extensive facelift and expansion in preparation for its Olympic bid, including two new 5 star hotels – the Intercontinental and Holiday Inn Resort – a Holiday Inn condominium complex and a convention centre. Alpensia Convention Centre was a key factor of the successful Olympic bid, thanks to its state-of-the-art tech facilities, ten conference rooms and Grand Ballroom that can accommodate 2,000 theatre style.
Heritage Highlights
Another two hours south of Pyeongchang is a gem in South Korea's cultural crown, Hahoe village in Andong, Gyeongsangbuk-do province. A Unesco World Heritage Site, Hahoe is one of the most historic clan villages in the country, and has preserved folk traditions, educational systems and architecture from the last and longest ruling Confucian dynasty in Korea, the Joseon Dynasty. The village itself is immaculately maintained. Hahoe's houses have traditional thatched and tiled roofs and villagers stroll the pathways in traditional white robes and wicker hats.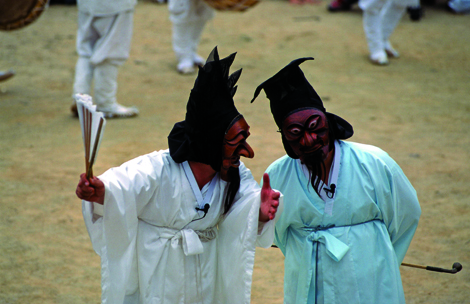 Legend plays an important part in Hahoe village's history and customs, with tourists flocking to Andong to see the famous Hahoe Mask Dance – eight actors perform a series of traditional skits, each wearing a carved wooden mask that represents a different class of Joseon society. Incorporating music and dance, as well as slapstick and satire, the drama is performed from the perspective of the working class, and provides their view on the hypocrisy and scandals of Joseon society's upper echelons. Free of charge, performances are held in an amphitheatre near Hahoe's main entrance, taking place from 2-3pm on weekends in January and February; and from 2-3pm every Wednesday, Friday, Saturday and Sunday, from March to December.
Farther south from Andong is Gyeongju, the former capital of the Silla Dynasty and one of the longest running dynasties in the world. In keeping with the city's heritage is HICO, the Hwabaek International Convention Centre, a facility named after the council of aristocrats who once ruled Gyeongju. Due to open in December 2014, HICO is located in Bomun Lake Resort and surrounded by five star hotels and resorts, as well as historical sites such as Bulguksa Temple, an ancient Buddhist architectural complex. HICO's convention hall can accommodate 3,500 delegates, while its 12 meeting rooms host between 70 and 750. There is also an outdoor exhibition space offering fresh air and alpine scenery.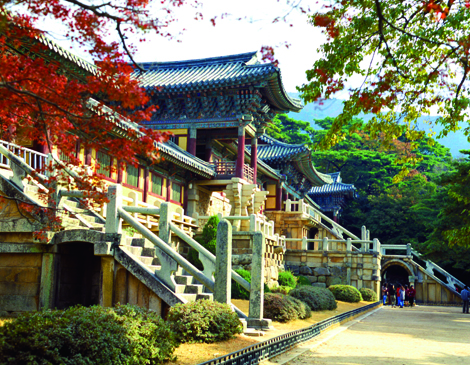 Down South
Busan is South Korea's second largest city and a popular destination among Asian travellers keen on a coastal jaunt. The central government relocated to Busan during the Korean War to avoid northern forces, and it is now home to the only United Nations Memorial Cemetery in the world – for international casualties of the Korean War. Jagalchi Fish Market is another hotspot for visitors with an adventurous palate. Hawkers stationed in the post-war market hall sell every conceivable edible sea creature, from sea urchins to sandworms. Stalls spilling out onto the streets give way to makeshift restaurants serving barbecued squid on skewers and fish selected live from a tank.
Busan is known worldwide for the annual Busan International Film Festival (BIFF). Started in 1996, BIFF was Korea's first international film festival and now hosts over 300 films from more than 70 countries. In 2005, the Busan International Architectural Culture Festival organised a design competition for a new venue for BIFF, the Busan Cinema Center. Austrian firm Coop Himmelb(l)au won the bidding and created a futuristic structure with the world's longest cantilevered roof, measuring 85m. A destination in itself, the Busan Cinema Center (BCC) was completed in 2011 and can seat more than 4,000 people outdoors in front of Korea's largest screen, at 24m x 13m. Inside, the BCC has three cinemas seating from 212 to 841 and one performing arts theatre. The BCC combines a mixture of linked indoor and outdoor spaces. In winter, the outdoor seating area can be used as an ice rink.