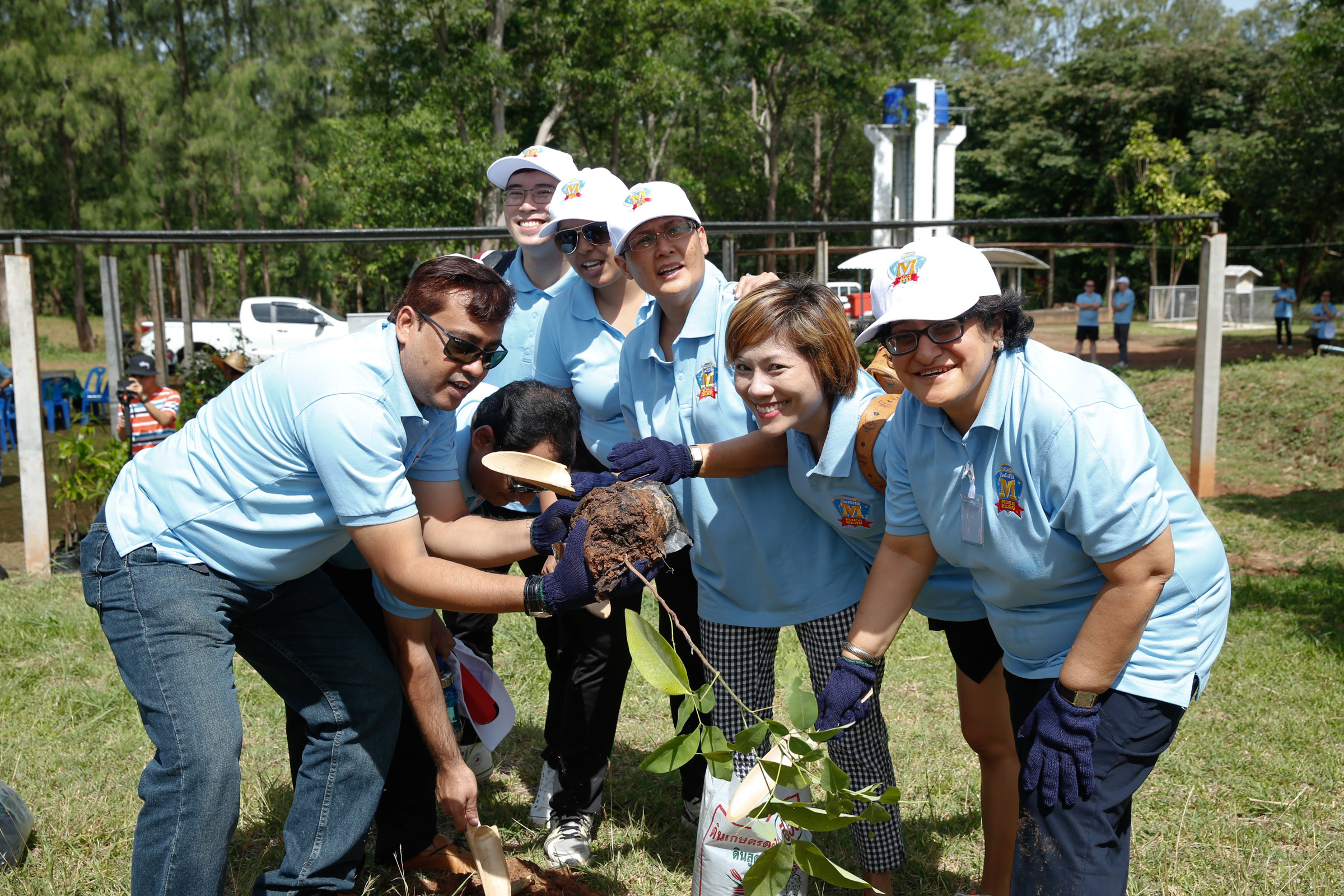 Thailand is positioning itself as the destination of choice for business event planners seeking to place community and CSR at the heart of their itineraries. "Thailand Sustainability and Soulful CSR Destination" is a new campaign by the kingdom's convention and exhibition bureau that gives group organisers unique opportunities to participate in corporate social responsibility, community and sustainability efforts.
The initiatives meet the growing trend of community and sustainability awareness across the industry. Thailand Convention and Exhibition Bureau also sees the activities as an extension of its "Thailand Connect" strategy with the aim of achieving a 5 per cent growth in MICE visitor numbers and revenue in 2016.
Here is a selection of ideas advocated by TCEB based on best practice in sustainability and community awareness. Initiatives have also come from the private sector, including Accor Hotels and Marriott.
COASTAL
These projects include supporting mangrove reforestation and juvenile turtle and fish release programmes.
Ban Thale Nok, RANONG PROVINCE – is on the southwest coast of Thailand, where a traditional Andaman Sea fishing village has embraced ecotourism and conservation.
Activities: Learning about the mangrove eco-system; joining a fishing trip; diving amid coral reefs and making batik fabric. Groups can also stay overnight in a home-stay and even take cooking lessons.
Klong, Krabi – Villagers can take groups on an adventure aboard a long-tail boat to a nearby Andaman island for teambuilding.
Activities: Once on the island, a local sidecar transports groups to an island community where experiences include fishing,
building a model long-boat and producing batik.
Clown Fish Conservation Project, Krabi – Pimilai Resort and Spa has become a leader in a project that protects underwater eco systems.
Activities: There is an annual clownfish release event that raises awareness of conservation while discouraging the practice of netting the fish and selling them as pets.
Mai Khao Marine Turtle Foundation, Phuket –
This was established by JW Marriott Phuket Resort & Spa to save and rehabilitate turtles injured by fishing boats and washed from the beach during hatching season (Nov-Feb). Baby turtles are kept in a nursery before being released to the sea.
Activities: The foundation holds an annual turtle-release event on Mai Khao beach.
Mangrove planting
Mangroves prevent soil corrosion and protect the shoreline from storm damage, monsoon winds and floods. They also reduce the amount of carbon dioxide in the air, provide a wildlife habitat and food sources for fish, and help maintain ecological balance.
Klong Klone, Samut Songkhram province – Klong Klone mangrove forest is a vital eco-tourism location along the Gulf of Thailand coast, about 80km southwest of Bangkok. Samut Songkhram is the smallest province in Thailand, but it boasts the country's largest mangrove forest. For many, the mangroves have become the centre of the community, which won an award from Thailand Tourism in recognition of the efforts of local people.
Activities: Boat tours, mangrove-tree planting.
Pranburi, Prachuap Khiri Khan province – The mangrove forest park in Klongkao-Klongkob National Reserve Forest is a project under a royal initiative by Queen Sirikit.
Activities: There is a 1km trail from where groups can walk and observe the mangrove eco-system and rehabilitation efforts.
Koh Samui – Renaissance Koh Samui Resort & Spa launched a mangrove project on the island with the International Union of Conservation for Nature. This partnership helps provide a sustainable future for local communities while recovering and conserving the natural balance of the eco-system.
BANGKOK
Read for the Blind – Campaigners are seeking more audio books for the visually impaired and businesses including Thai Samsung, Siam Commercial Bank and Google Thailand are collaborating on a new app. This allows volunteers with smartphones and tablets to create audio books anywhere and share them on social networks such as Facebook.
Spirituality and community
Ratchaprasong is home to international hotels, luxury malls and six "shrines of good fortune". These are not only popular among tourists from countries with a Buddhist tradition, but also make fine itinerary highlights for groups seeking a CSR element to their Bangkok visit.
The shrines involve paying respect to deities and a prayer for personal intentions, such as health and prosperity. Groups seeking to back up the spirituality with human engagement can work with the Khonthai Foundation, which promotes collaboration across the community in order to create better standards of living.
The Ratchasprong Traders Square Association teamed up with local community organisations so groups can combine shopping with CSR. The 2016 Ratchaprasong Sharing Street Event is one of the local fairs that will be held at different times during the year.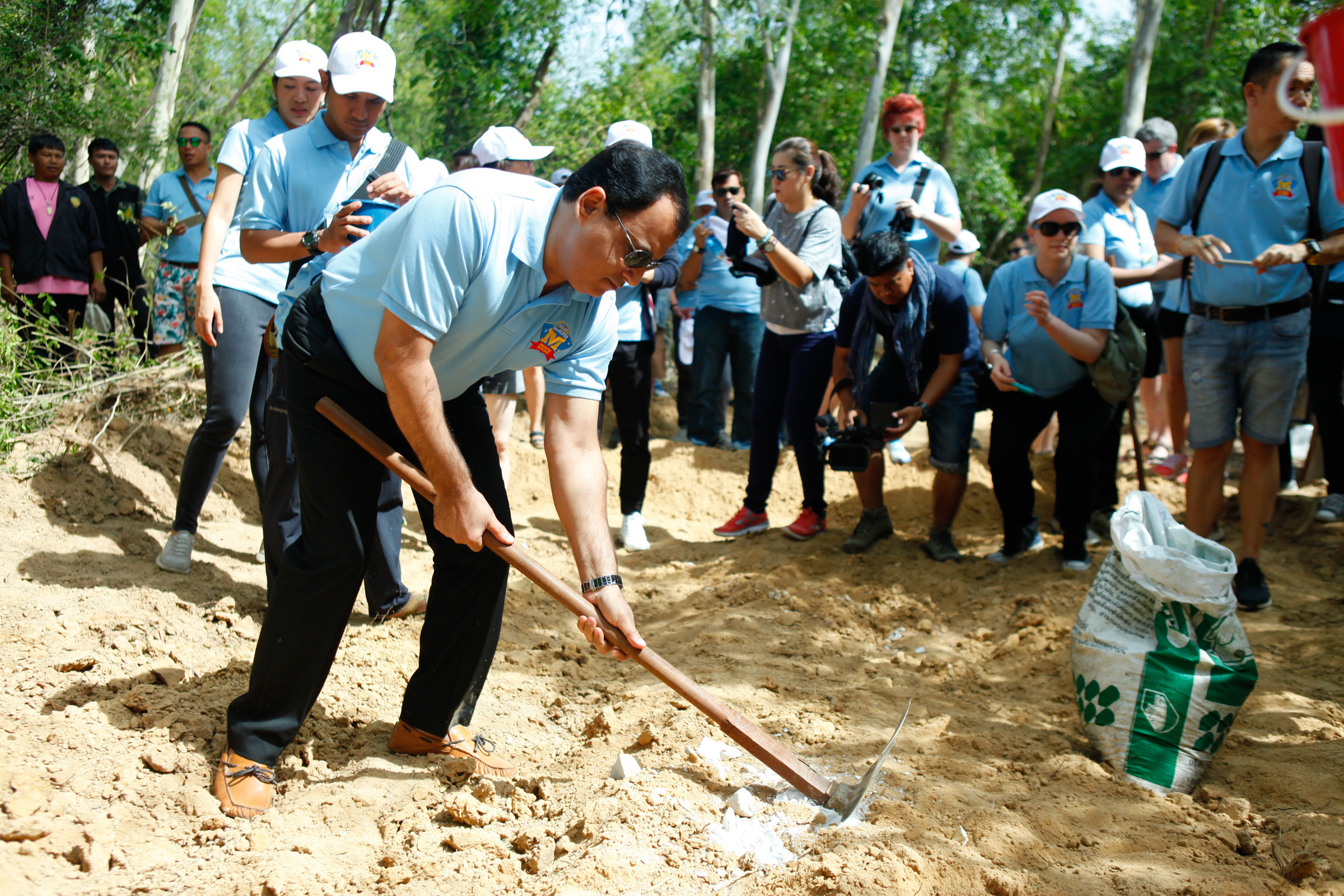 RURAL LIFE
Sampran Organic Farm – The award-winning Sampran Organic Farm, about 45km east of Bangkok, is seen as a model for the farm-to-function practices that bind local farmers with consumers and entrepreneurs. There is also an opportunity for groups and event suppliers to participate in this fair-trade enterprise.
Dairy experience at Farm Chokchai, Nakhon Ratchasima province – Farm Chokchai, about 160km north of Bangkok, is an interactive agro-tourism centre where groups can experience milking, making ice cream and animal-feed. The farm, which also operates cowboy-style restaurants, has a new CSR & Knowledge Tourism programme with each group getting a guide and seeing at first-hand Chokchai's facilities set amid rolling green plains.
Coffee culture at Ban Mae Chan Tai Agro-tourism Centre, Chiang Rai – The Akha hill tribe is arguably the most knowledgeable group in Asia when it comes to cultivating coffee beans. Akha Ama coffee is produced by a company headed by Ayu Cheepa, himself a hill-tribe villager. For years he has been researching, developing and improving the quality of the beans at the plantation using sustainable and organic agricultural techniques. Bring a group up to Chiang Rai and share a cup or two with the hill tribe.
Jim Thompson Farm, Nakhon Ratchasima province – The famous silk brand has become a staple souvenir for many visitors to Thailand and the farm at Pak Thong Chai, beneath the Payalak mountain, offers groups a chance to appreciate silk-making while learning how the natural materials are sourced and processed.
Salt licks and dam building at Khao Yai National Park – Salt licks are an essential source of nutrition for wildlife in the national park, particularly herbivore animals. Under the guidance of park rangers, groups chop and grind mineral blocks that are raked into the earth. Dams help check soil erosion in areas prone to floods during monsoon season. There are several hotels and resorts suitable for groups in the foothills of the mountains, along with vineyards where tours and tastings can be organised.