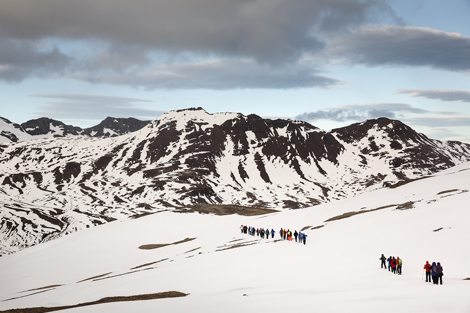 Rewarding corporate high-flyers with an enchanting cruise holiday is a well-established motivational tool, but meetings and conferences at sea are also now becoming increasingly popular. This is thanks to cruising's all-inclusive nature, solid onboard meeting facilities, and the diverse range of activities cruise liners can offer on ship and shore.
True, combining cruising with business is a concept that remains in its infancy. But it seems the travel industry is rapidly warming to this idea, with 43.9 per cent of respondents indicating they would consider a cruise for meetings according to a 2013 report, Site Index: Focus on Cruises for Incentive Travel by the Site International Foundation. Almost three-quarters (72.6 per cent) of respondents indicated that they planned to organise incentive-travel programmes over 2014-2016, and a considerable number (52 per cent) also said they planned to host meetings and conferences on board.
Delegates may be occupied with business commitments during a conference or event held on the high seas, but hosting a meeting-at-sea nevertheless represents an excellent opportunity to combine business with pleasure by incorporating some incentive travel once business has wound down.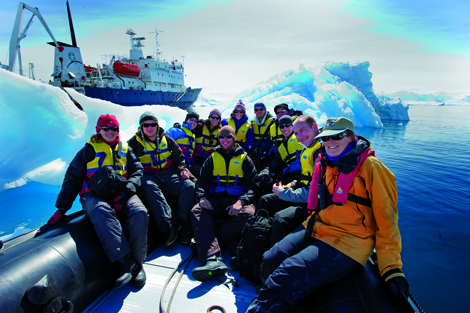 But it's crucial to get the timings right: according to the same report, cruise length is an important factor in choosing ideal cruises and would deter 46.3 per cent of respondents from booking a trip. For groups, four- or five-night cruises are preferred, while longer six- to eight-night cruises were favoured for individual incentive travel.
Study results also indicate respondents were likely to recommend cruises for incentive travel, rather than as a meetings venue; only 4.9 per cent indicated that they would never utilise a cruise ship. Education remains key, however, as 32 per cent of respondents said that they were unaware that meeting space even existed on cruise ships, and only 21.4 per cent indicated that they were aware of private venues on cruise ships.
Growing China Business
The owner of the largest cruise ship in Asia, Miami-based Royal Caribbean, offers Shanghai departures to Taiwan, Japan and Korea aboard Mariner of the Seas – which can host more than 3,000 passengers and has dedicated meeting space with breakout rooms and a reception area that can accommodate up to 400. The voyages last three to six nights for corporate groups. The fastest-growing international cruise ship brand in China takes its events meetings business seriously, having hosted corporate charters for US company Amway, which sells health, beauty and home-care products.
Dr. Zinan Liu, regional vice president and managing director of Asia and China, Royal Caribbean Cruises, says business events are both an established and growing sector for the company; it was the first to offer cruises for the business-events sector when it hosted 10,000 Amway delegates. It continues to attract corporate clients mostly from the pharmaceutical and cosmetics industry.
This past April and May, Royal Caribbean chartered two ships, Mariner of the Seas and Voyager of the Seas, for Amway's 18,000 delegates. "Larger groups can be very demanding, because this is a very important event for them – a corporate charter is a large investment so they want to make sure the cruise is successful. It's not just like an overseas trip. It's a big opportunity to boost loyalty to the company," says Liu.
He adds that Royal Caribbean is seeing a greater demand for business event cruises from China, which is driven by the consumer goods sector such as cosmetics and health products. Onboard, passengers enjoy company dinners, karaoke, mini golf, rock climbing, ice-skating and Broadway shows, the latter being very popular with corporate clients. For some events, Royal Caribbean has hosted up to 20 or 30 celebrities from China. "We need to lay on special VIP treatment for them – these people can be very picky," notes Liu. Such charters take around two years to plan. "We are used to planning well ahead, and the longer the timescale, the better we can meet the needs of our MICE clients," he adds.
Proving its commitment to the China market, Royal Caribbean will deploy its new ship, Quantum of the Seas, in Shanghai from May 2015 (New York was the original deployment port), which represents the first time an international cruise line has deployed a brand-new ship in China, a move intended to repay the loyalty of its Chinese customers, says Liu. Facilities onboard the 4,142-capacity ship include the North Star observation capsule, an attraction similar to the London Eye that gently ascends to over 300 feet above sea level; RipCord by iFLY, the first-ever skydiving simulator at sea; a conference centre; plus multi-level room Two 70°, which has a living room-style space on one floor and a library/activity workshop on the other and offers 270-degree ocean views.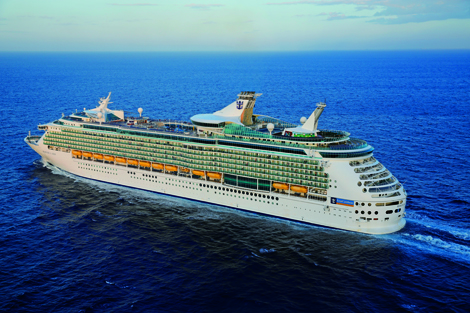 Will there even be any need to leave the ship with so many activities on board? Maybe not, says Liu. "A cruise ship is not just a means of transportation but a destination in itself, and corporate clients are increasingly seeing that."
Intimate luxury
Cruise lines such as Royal Caribbean and Silversea have something in common with corporate event planners in that they prefer to plan their schedules years in advance. Melvyn Yap, regional director (Asia), Silversea Cruises, says the average lead time for Asia Pacific is 18 months, but it varies from country to country. "Australia tends to plan two years in advance while Hong Kong tends to plan one year in advance," he notes. Planning also depends on the end customer – banks need a longer lead time than car manufacturers, for example, says Yap – and budgetary constraints. The key to business-events cruise success is to identify the right time in the company's schedule, he adds. "Perhaps a cruise is not a good fit one year as a company may have only three days [to dedicate to] the event, but in future years they may be able to set aside seven days for an event."
The luxury cruise brand, headquartered in Monaco, prides itself on offering personalised small-ship service alongside luxury resort amenities. Asia and Mediterranean voyages remain the most popular, as most Asian planners prefer shorter voyages lasting five to seven days, says Yap. Its eight all-suite ships are becoming increasingly popular with the Chinese market: Yap says China is the most receptive to arranging incentive cruises for top performers, while Southeast Asian countries still prefer to give tangible gifts, such as luxury watches and cars. Asked to highlight the major advantages to business-events cruising, Yap says with ships, groups are able to engage in different activities and don't all need to take part in the same activity at the same time. "Silversea itineraries also showcase destinations, and we try to maximise time in port for guests to explore," he adds.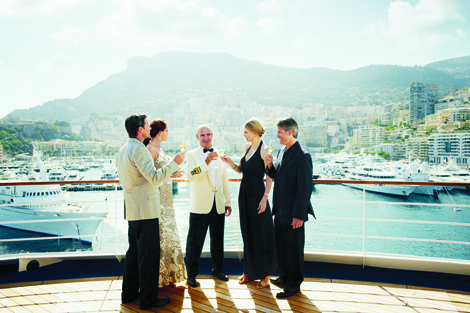 One successful example is US brand Mary Kay, a major multi-level cosmetics marketing company. The multinational recently hosted a European cruise onboard the 296-capacity Silver Cloud for its top achievers. According to Mimi Gumelaty, director of marketing, Asia Pacific, for Mary Kay Asia Services: "We chose Silversea for its seven-star quality but also its brand values of personalisation, which are very similar to Mary Kay brand values. Silver Cloud was large enough to accommodate the group of more than 100, yet cosy enough for us to bond and organise events without getting lost." Silversea created an itinerary that took in Barcelona, Mallorca, Nice, Monaco, Livorno and Rome featuring daily city highlights tours.
"We hosted a gala night off board in Monaco, but due to the Formula 1 race, there were many restrictions; but Silversea was able to relocate Silver Cloud to be docked in the quay instead of anchoring off Monte Carlo's main port, affording easy access [to the city] for Mary Kay ladies, who were in ball gowns and heels."
New skills on board
Business cruises are relatively unchartered territory for Japanese luxury liner Crystal Cruises, which hosted its first two incentive groups in 2013, with its ships Crystal Serenity, and Crystal Symphony, equipped to accommodate groups from 20 up to approximately 1,000. Buoyed by the success of these events, it is currently planning another incentive cruise from Asia this year.
In terms of onboard activities, Marnie Whipple, regional sales manager, Asia & the Pacific for Crystal Cruises, says the best received for business meetings groups is the Crystal Visions Enrichment Program, where delegates attend inspiring talks. This year's enrichment speakers have included everyone from General Anthony Zinni, former four-star general and commander in chief of US central command, to extreme athlete Dane Rauschenberg, who famously ran 52 marathons in 52 consecutive weekends.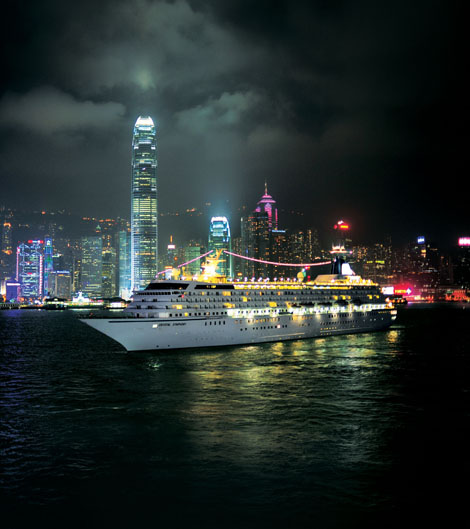 Whipple adds that groups are often eager to learn new skills, and the courses offered at its Computer University@Sea are always fully subscribed. "The most extensive tech programming in the luxury cruise industry, Computer University@Sea includes complimentary classes in Photoshop, digital video editing, web page design, and even basics such as email," she adds.
Like Silversea, the most popular cruises for Crystal's Asian incentive groups are seven-day Mediterranean cruises. But Whipple says it's now experiencing increasing requests for Canada and New England.
"Generally, voyages of seven days or less are an excellent fit for MICE, though we can operate incentive groups on any of our itineraries."
Having recently become all-inclusive, the only services that cost extra are spa and salon treatments, and shore excursions. "Our all-inclusive shipboard experience for incentive groups even includes any meetings or events you'd like to arrange exclusively for your group; and standard incentive group amenities on a Crystal cruise include one complimentary private cocktail party, plus shipboard credit. This makes budgeting easy for meeting planners as it removes the concern of unexpected costs," she says.
Sub-zero cruising
Australia-based Aurora Expeditions specialises in arranging business meeting cruises for small groups; the average booking lead time is 16 to18 months. Its small ship size – the maximum number of passenger is 54 – means the brand can tailor trips to business-meetings requests, according to marketing and communications manager Fiona Twyford.
"Each voyage is led by a team of expedition experts who ensure the trips are enriching and educational," she says. "This year we have introduced new private group Zodiac cruises, giving teams the opportunity to take a twilight cruise between icebergs and ice floes."
The Antarctic Peninsula is its most popular destination, but its Jewels of the Arctic tour is gaining traction due to its proximity to Europe, with voyages starting in Norway and ending in Iceland. Highlights include complimentary Canon-accredited photography workshops hosted by Australia's only Moab Master photographer, journeying through fjords, witnessing Inuit culture and looking for walrus, polar bear and musk ox.
Twyford says that they receive several group requests each season. But the remote location of its voyages tends to limit the number of business groups that actually travel. Subsequently, its business clients tend to be smaller groups of senior executives: it recently hosted a "meeting of minds" Antarctica cruise for a group of 14 surgeons from Australia and the US, for example. This self-managed group liaised directly with Aurora over its preferences and requirements and took part in Aurora's usual programme of events, including guided shore walks alongside expert historians, naturalists and geologists, visits to historic huts, hill hikes, and Zodiac cruises in search of humpback whales, seals, penguins and sea birds.
The group additionally engaged in team-building exercises including an evening camping on the ice. Each member had to "buddy up" with a partner and take supplies for the evening ashore where they would be sleeping under the night sky in thermal sleeping bags. All 14 group members took part and were dropped ashore at 10am and picked up again at 6am. They were tasked with setting up camp, ensuring no trace was left of their visit, all the while keeping their eyes open for wildlife. "The feedback was that their evening was a once in a lifetime experience, exhilarating, yet rather chilly! Their highlight was waking up to the sight of a sleeping elephant seal pup just metres from their camp," says Twyford.
Aurora has also hosted corporate groups from the legal and medical profession, and found that the shorter voyages of nine to 10 days are preferred, as are the fly and sail voyages whereby passengers sail from Ushuaia, Argentina, or Puerto Williams in Chile, one-way to Antarctica and then return on a charter flight from Antarctica's King George Island back to Punta Arenas, Chile.
Meetings at the cruise terminal
Hong Kong's cruise industry received a significant boost when the Kai Tak Cruise Terminal, located on the site of the runway of the former airport, made its debut last September.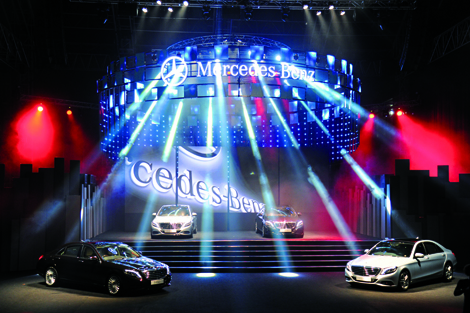 Capable of simultaneously hosting two of the world's largest cruise ships, the terminal features four meeting rooms totalling more than 2,970 sqm of meeting space that can accomodate up to 3,000 guests each, plus an additional outdoor apron space of 850 x 30 metres, which is just the ticket for motoring events: the Mercedes S-Class Hong Kong premiere and Audi A3 Sportback Experience Day are among the events it has so far hosted. The cruise terminal also held a three-day Cruise Holiday Expo 2013 organised by the Travel Industry Council of Hong Kong, which was attended by 48 exhibitors and 30,000 guests.
"While the cruise terminal has not coordinated with the cruise lines on MICE events to a great extent, we did refer one potential future event sponsor to some cruise lines," says Jeff Bent, managing director, Worldwide Cruise Terminals. "They were considering to bring a very large group to the terminal for a meeting, and then arrange for them to sail off that night for a quick team-building trip."
Case Study
CORPORATE HARBOUR CRUISING
Planners watching their purse strings can consider arranging a harbour cruise for a delegate-boosting experience. Captain Cook Cruises, for example, offers trips around Sydney Harbour. "Every corporate function is different and we don't really do a "one size fits all" offer," says public relations manager Brooke Tolar. Mini golf, laser clay pigeon shooting and setting the decks up as a casino are all among the possibilities, she adds. Here are three case studies from previous cruises aboard MV Sydney 2000.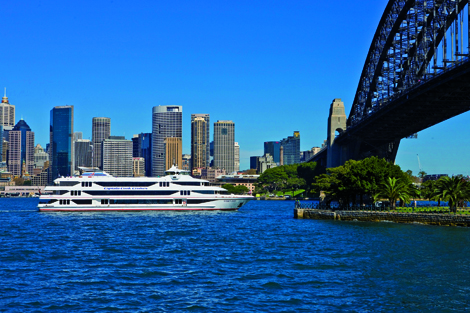 TUPPERWARE INDONESIA
Type: Manager's Incentive Trip
Date: March 2012
Passengers: 2,300 over five nights
Service: Reward dinner over five nights. Specially designed seafood buffet menu was offered to showcase fresh local Australian produce with an international flair. Enjoying a magnificent sunset cruise each evening, guests were treated to views of Sydney Harbour at its best as night descended over the city skyline.
Challenge: Accommodating all delegates who wanted to cruise and be seated together, despite the growing tendency to register at the last minute.
AMWAY CHINA
Type: Incentive Reward
Date: January 2011
Passengers: 4,200 over seven days
Service: Welcome to Sydney Cruise. The MV Sydney 2000 comfortably seats up to 700 guests for dining with spacious outdoor decks for sightseeing. Guests enjoyed a specially designed buffet lunch menu featuring fresh local seafood, Chinese speciality dishes, fresh seasonal fruit and freshly baked cakes. Guests were entertained by a roving magician and three-piece band. Commentary in Chinese ensured important landmarks, historical sites and waterfront homes were pointed out along the way.
Challenges: As the cruise was provided on the guest's arrival day, flexible
cruise times and cruise routes were essential to accommodate flight delays into Sydney.
OPRAH'S ULTIMATE AUSTRALIAN ADVENTURE
Type: Television media event in conjunction
with Tourism NSW
Date: December 2010
Passengers: 320
Objective: To showcase Sydney Harbour to Oprah's American and television viewing audience and syndicated worldwide audience. Encourage long-haul travel to Australia and particularly Sydney by revealing the friendly culture, natural beauty and world class facilities.
Service: "Welcome to Sydney Cocktail Cruise" , departing from Circular Quay and travelling past the Sydney Opera House, Royal Botanic Gardens, Fort Denison, and ending at Taronga Zoo for a private tour. Australian wines, beers and chef's selection of canapés were served.