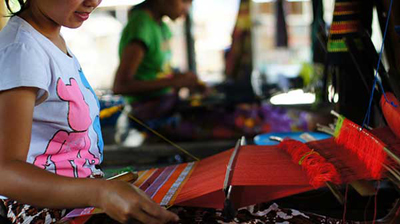 Regional tour operator Khiri Travel is positioning community engagement at the forefront of its meeting offerings with the launch of two new community and nature based experiences in Indonesia and Thailand.
Itinerary highlights are as follows:
Lombok, Indonesia
The two-day community based experience combines Sembalun in North Lombok, a gateway to Mt Rinjani, and the Gili islands of East Lombok.
The itinerary includes a bicycle ride to a weaving village for coffee and a chance to listen and play traditional gamelan music and a cycle through a bamboo forest to visit a community school.
The trip then takes delegates to East Lombok for overnight camping on a deserted island in the eastern Gili islands. Groups boat to a mangrove conservation area on Gili Petagan, to a remote beach on tiny Gili Layar and on to Gili Kondo for overnight camping.
Morning activities include snorkelling and a beach barbecue.
Thailand
The "Hidden Gem: Phitsanulok to Loei & Udon Thani" package is a four day, three night trip, including a visit to Phra Buddha Chinnarat in historic Phitsanulok, Phu Hin Rongkla – a former 1970s communist stronghold in the mountains – and the Suan Hin Pha Ngan geological karst formations.
Also included in the itinerary is a bicycle ride to a weaving village, lunch in an eco farm and overnight stay in Chiang Khan, a teakwood settlement with narrow lanes on the southern bank of the Mekong river overlooking Laos.
Delegates can also chose to stay in a Thai-style villa with pool overlooking the Mekong or a chic hotel in town besides walking street.
From there groups can travel to Vientiane and Luang Prabang in Laos or on to Udon Thani via Phu Pra Bat historical rock formations for air connections.