CHRISTCHURCH'S business events campaign is under a new brand spearheaded by a partnership between Tourism New Zealand, the city's convention bureau and the upcoming Te Pae convention centre.
Business Events Christchurch was unveiled at the AIME incentives and meetings show in Melbourne, February 19, to strengthen Christchurch's appeal as an international business events destination.

The branding comes as the city prepares for the opening of Te Pae Christchurch Convention Centre in October and more infrastructure including new and upgraded hotels, restaurants, venues and technology services.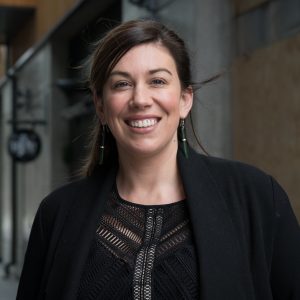 Business Events Christchurch's first campaign is set to be rolled out in Australia in March.
Loren Heaphy, ChristchurchNZ's general manager of destination and attraction, says Ōtautahi Christchurch – using the destination's Maori name – is re-emerging as a premier destination for business events.
"We are a vibrant and modern urban centre capable of hosting large-scale events, while offering delegates a boutique city experience with easy access to spectacular natural landscapes," Heaphy said at the brand's unveiling at AIME.
"We are also a hub of expertise with a strong business ecosystem and deep talent pool. We are confident this campaign will enhance the perception of our city in this space and boost the economic value of this sector to our region," she said.
Te Pae Christchurch general manager Ross Steele says the opening of the venue in October will mark a new era for events and conferences in New Zealand's second largest city.
"Te Pae Christchurch is the first purpose-built venue of its kind in New Zealand. Designed for the most modern city in the country, it will complement the city's existing and recently announced infrastructure – technology, accommodation, dining and venues – to further position us as a world-class destination for business events.
More: Let's Meet In… Christchurch and Canterbury
"By working together we have an opportunity to make a real difference, not just to the business events sector in Christchurch, but also in the economic, social and legacy benefits that will follow."
Lisa Gardiner, Tourism New Zealand global manager for business events, said Tourism New Zealand and the brand partnership would work closely with the University of Canterbury, Lincoln University and Crown Research Institutes, to support bids for international conferences through its Conference Assistance Programme.
"Bringing international conferences to the city not only highlights Christchurch's key strengths, but attracts high-value visitors to New Zealand – both in terms of economic value, and the knowledge they can share," Gardiner said.