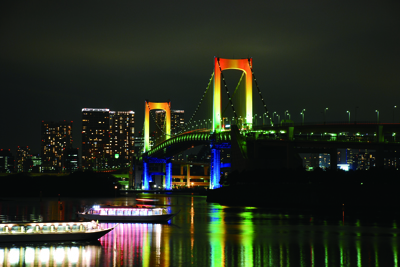 JAPAN is already in the prestige bracket when it comes to meetings and events, but a weakening yen and mounting anticipation for the 2020 Tokyo Olympics are making the country an even more attractive prospect for  delegates. The events sector is experiencing promising growth with global DMC Pacific World expanding into the region last year, and a number of international hotel brands setting up shop for the first time, including JW Marriott and Hyatt's boutique brand, Hyatt Centric.
Osaka is also adopting the spirit of renewal as the city is positioned as a start-up hub for tech businesses while more venues and outdoor spaces become available. Nearby Nara serves as a relaxing cultural excursion for visiting delegates, and is easily accessed in a half hour from Osaka Station, while downtown Dotonbori offers an exciting experience of the city's eccentric underbelly.
Michael Taylor looks into Tokyo's new hotels and the Big Sight's Olympic role.
Tokyo
With four years until the world's attention is drawn to the Olympics, Tokyo's portfolio of hotels and events facilities are getting a makeover, and numerous new venues are being added to the mix.
The Odaiba area, known as Tokyo Bay, will host key events during the 2020 Olympics. The games' media centre will be at Tokyo Big Sight and the venue will also host wrestling, tae kwon do, fencing and the official international party venue.
With a waterfront location, the Hilton Tokyo Odaiba has spectacular views of the Rainbow Bridge, the Tokyo skyline and across the bay with sunsets providing a wondrous backdrop for indoor and outdoor events. Boat excursions can also be arranged from the hotel.
The hotel was previously under the Nikko brand, though Hilton took over management last October. The 453-guest room hotel has 10 F&B outlets, a grand ballroom and numerous small- to medium-sized meeting rooms.
Tokyo Big Sight is divided into three areas: the East Exhibition Hall, the West Exhibition Halls and the Conference Tower, which comprises four inverted pyramids. There are mini-marts, fast-food outlets, cafeterias, a food court, coffee shops, and other mostly informal eateries. The East Exhibition Hall is a three-storey structure with six halls, each one measuring 90 sqm. The three halls on each side of the Galleria can be combined into a 26,010 sqm exhibition space and have mobile roofs that provide daylight. Running between the six halls, the two-storey galleria has a glass roof, moving sidewalks and escalators to facilitate the movement of attendees. The two-tier West Exhibition Hall has four halls surrounding an atrium. Suitable for small-scale exhibitions and events, they all have freight elevators. The eight-storey Conference Tower is the jewel in Tokyo Big Sight's crown. Facilities include a reception hall suitable for hosting parties, shows, and symposia as well as 22 conferences rooms of various sizes.
Other Tokyo choices
Located in Marunouchi, the 150-guest room Tokyo Station Hotel is housed in a grand redbrick building that dates back to 1915. The hotel was renovated in 2012 and has three elegant rooms for medium-sized events and meetings, ranging in size from 180 to 288 sqm. Sit-down dinners and standing buffets can be handled for between 80 and 180 attendees.
Nearby, Courtyard by Marriott Tokyo Station is a more modest alternative. It has two food and beverage outlets, a basic fitness room, and three meeting rooms measuring between 52 and 85 sqm. They can accommodate between 27 and 70 attendees in a theatre, school room or conference style configuration.
One of Tokyo's newer hotels, Andaz Tokyo Toranomon Hills opened in mid-2014. It is housed in Tokyo's second tallest skyscraper and affords spectacular views of the Imperial Palace. The 164-room hotel has five food and beverage outlets, including a rooftop bar with an outdoor terrace, Tokyo's highest free-standing wedding chapel and flexible spaces for holding meetings and events. Other facilities include a spa, indoor swimming pool and fitness centre.
In the Nihonbshi district, the Aman Tokyo is housed in the Otemachi Tower with views of the Imperial Palace grounds. More suitable for intimate events, there is also a boardroom with seating for up to 18, a meeting room seating up to six, and five private dining rooms with city views. Japanese art and cultural performances can also be arranged for groups.
The Prince Gallery Tokyo Kioicho, a Luxury Collection Hotel, will open inJuly under the management of Starwood's high-end brand. The 250-room hotel will occupy levels 30-36 of the new Tokyo Garden Terrace development and will feature a two-storey sky lobby with sweeping views Akasaka.
A former palace alongside the tower that was once home to the crown prince of Korea and his Japanese bride has been preserved. After World War II it became a hotel and changed names under the Prince group. Today it is known as the Akasaka Prince Classic House.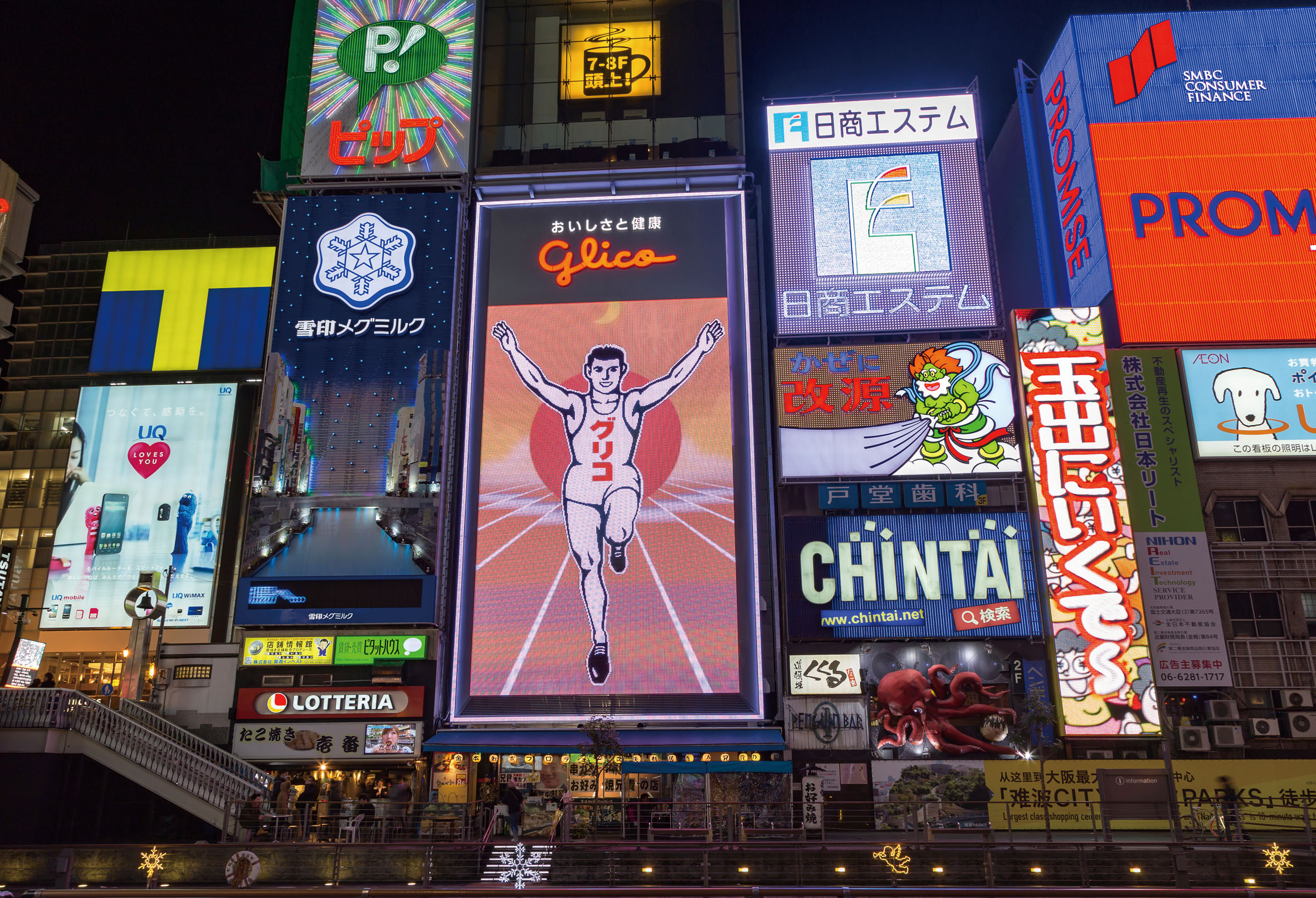 Glico man's next big race
Japan's second city may have the iconic advertising billboard known as Glico Running Man as its well-loved downtown icon, but innovation is the recent talk of the town. For the local convention and visitors bureau, hi-tech businesses, new infrastructure and venue developments are the cornerstone of the new Osaka.
New developments are centred on Umeda, the district around Osaka City Station, which in its first phase saw the creation of co-working spaces, shopping arcades, meeting venues, five-star hotels and the Capital Congres Convention Centre. Now in its second phase, the project will transform a 16-hectare plot of land into a commercial complex that will house corporates in new business, healthcare and tech, a new railway station, offices and parkland.
Underpinned by the success of the first phase, Umeda has evolved into an incubator for innovative business and knowledge-sharing projects, offering a host of venue options for events in and around the complexes. Outside of Umeda, Osaka is no less impressive in its group incentive offering. Planners looking to organise activities can organise outings to the colourful, southern district of Minami, day trips to nearby Nara and cruises along the city's waterways on open-roofed canal boats.
Umeda
A five minute walk from Osaka City Station, the InterContinental Osaka is popular with families and long-stay travellers thanks to premium residences perched between the hotel's 29th and 32nd floors. The apartments serve as elegant temporary homes as well as venues says director of sales and marketing Bettina Praschinger. "The balcony areas of the residences are increasingly popular with groups for cocktails, and we get a lot of interest for events during the annual fireworks in August thanks to our views."
One of Umeda's newest hotels, the InterContinental has four meeting rooms, an exhibition space and ballroom that offer a suite of event supplies including plasma TVs, projectors, PA systems, portable dance floors and a video conferencing system. The hotel also provides locally inspired experiences for delegates and is able to arrange local speakers at events, offsite teambuilding activities and CSR projects that benefit the local environment and community.
Five-star hospitality aside, several outdoor spaces can be used for events around the Umeda precinct. Shrouded in greenery, both the South Building Terrace Garden on the Grand Front's ninth floor and Umekita Plaza just outside Osaka Station are expansive alfresco spaces suitable for cocktails, theatre screenings or casual meetings. The North Building Terrace Garden is a veritable prairie on a rooftop, where delegates can enjoy lush landscaping alongside views of other lofty structures in the vicinity. A 4,000 sqm space on the north side of the North Building called The Garden is another option for large-scale events that offers respite from the frenetic city outside.
Dotonburi
Though a business destination, Osaka brims with the same kitsch leisure attractions traditionally sought out in the country's capital. In the south, Dotonburi's shopping district is the city's beating heart, defined by a slender canal running through it. An enormous, effigy of a crab on a restaurant's façade characterises the quirky precinct – a mix of ramen cafes overhung by gaudy beer advertisements, street stalls selling breaded seafood and row after row of eccentric clothing stores, wholesale pharmacies and confectioneries.
The "Glico Running Man" billboard is what's most associated with Osaka  – an enormous LED-lit athlete featured running against a bright blue track. The billboard was originally installed in 1935 to advertise the Glico brand of candy, and is currently in its sixth, now electronic, iteration. Setting off from Tazaemonbashi pier, a canal cruise is a leisurely way for groups to take in the elaborate bar and shop signs that decorate the waterway.
Walking west along the canal from Dotonbori, America-Mura is the go-to for those seeking sartorial inspiration. The area got its name from a swathe of American labels that infiltrated the area in the 1980s, though it's now home to local and international boutiques touting vintage wear, skincare products and handmade crafts. Great for an afternoon of retail therapy and picking up off-the-wall souvenirs.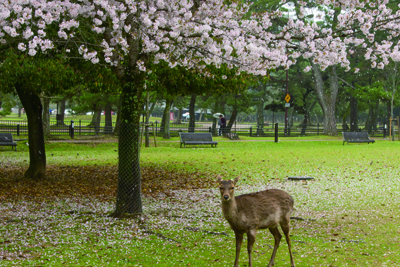 Nara
Home to eight Unesco World Heritage Sites, Nara is a popular day trip with tourists visiting Osaka and nearby Kyoto. The main event in Nara is the Daibutsu, or enormous Great Buddha statue, one of Japan's key attractions along with Mount Fuji and Kyoto's Golden Pavilion. On foot, Nara is charming to wander with most main sights located along the eastern edge of the Nara Koen park including Todai-ji Temple, which houses the Great Buddha and is also the world's largest wooden building. The park is also populated by hundreds of tame, free-roaming deer, which have become a symbol of the city and a natural treasure.  Groups can enjoy leisurely walks or rickshaw rides in the park, stopping at the various temples and shrines situated within it.
On the ground
The J Team
Tel: +81 (0)3 6721 5313 
Osaka Convention & Tourism Bureau
Tel: +81 6 6282-5900
InterContinental Osaka
Tel: +81 (0) 6374 5700