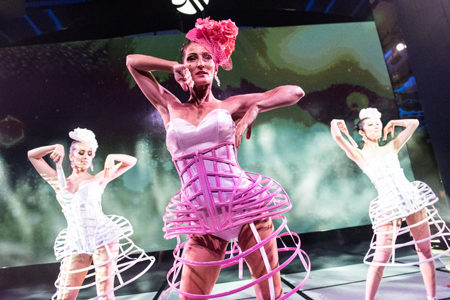 Marriott International hosted a key Annual General Meeting Conference and Gala Dinner at JW Marriott Hotel Macau for the first time. The two-day event in April was attended by 1,000 Marriott International managers, directors and vice presidents across APAC sales and marketing departments.
Winning Pitch
The objective of this conference was to gather all keynote officers (regional directors, VP, CMO or above) from Marriott International, across the Asia Pacific region, to engage, connect and exchange ideas about regional properties. It also marked the first and largest GM conference following the merger of Marriott International and Starwood Hotels & Resorts Worldwide.
As the venue provider, JW Marriott Hotel Macau wanted to delight participants and celebrate the completed merger of the two hotel groups. Some of the latest quality services and JW Marriott amenities were brought out for the occasion.
In order to deliver a world-class experience and accommodate a large number of high-profile individuals, the conference was hosted in a banquet style at JW Marriott Hotel Macau's grand ballroom with its pillar-less space of 1,920 sqm and ground-level access. Around 300 staff members were drafted in from both JW Marriott Hotel Macau and The Ritz-Carlton, Macau to ensure sufficient manpower for the large-scale event.
Highlights
The biggest challenge was providing an "ultra-extraordinary experience" for top APAC executives from within the luxury hotel industry. Attention to detail was required in order to exceed their expectations as hoteliers. To ensure this was delivered, JW Marriott Hotel Macau took participants' taste buds on a sensory, gourmet tour through an array of international delicacies prepared by 150 leading executive chefs from across the globe, all working under the Marriott International Group.
Organisers worked with renowned chefs such as Paul Lau from Tin Lung Heen at The Ritz-Carlton, Hong Kong, and Joel Bickford from The Gantry Restaurant, Pier One Sydney Harbour, Autograph Collection.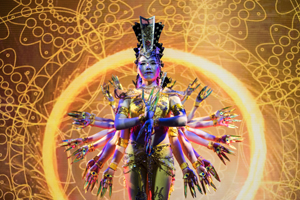 Another challenge was logistics management for such a large-scale event. As the gala dinner menu was created by several chefs at the same time, with a story behind each dish, the hotel was required to manage, execute and coordinate all of these different ideas into create one cohesive menu.
An unamed events company was assigned by Marriott's regional office to ensure flawless conference setup, event rehearsal and tasting. Despite the challenges of logistics coordination, organisers made all the necessary logistics arrangements three weeks ahead of the event date.
Another highlight of the event was entertainment from the surrounding Galaxy resort.
Upshot
A spokesman for JW Marriott Hotel Macau said the team's expansive efforts – from the carefully curated gourmet menu, to special touches such as the creative chef parade show – helped deliver an event that exceeded the guests' expectations. In all, the conference considerably well received by the Marriott International Group and attendees.
As this had been the largest scale annual GM conference, JW Marriott Hotel Macau team plan to use the success of this two-day conference as a benchmark when handling future events of a such a scale, with similar profile of guests and delegates.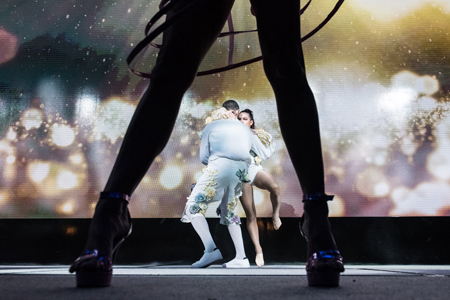 CHECKLIST
EVENT: AGM Conference and Gala Dinner
ORGANISER: Marriott International
VENUE: JW Marriott Hotel, Macau
ATTENDEES: 1,000 delegates
BIG MOMENTS: Co-ordination of banqueting operation; gala entertainment; first large-scale gathering of senior regional executives in JW Marriott Macau.
DATE: April 24-25, 2017