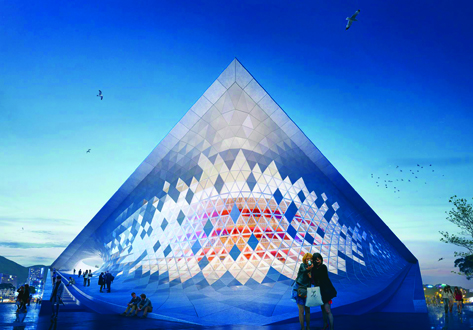 AS 15,000 delegates and other participants prepare to travel to Busan for the Diabetes Federation (IDF) Congress in December, Korea's southern port city will be looking ahead to a new era as a destination for international events and conferences.
Three major venues are set to open by 2022, which will add to the established convention centres, unique venues and upscale hotels befitting a city that hosts Asia's biggest film festival, more than 100 other festivals each year and, in 2018, was ranked 18th in Asia for welcoming 33 ICCA-recognised conferences.
Busan Opera House – This five-storey venue (above) will feature a 1,800-seat grand theatre, a 300-seat theatre and exhibition hall and is scheduled to open 2022.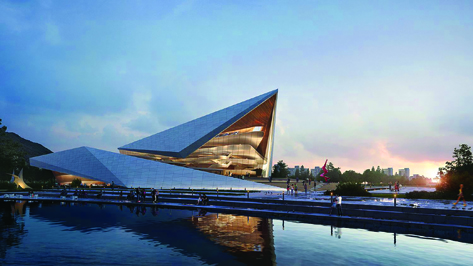 Busan International Art Centre – Like the opera house, this will also have a waterfront location, but is set to open a year earlier in 2021. Venues will include a 2,000-seat theatre and an exhibition hall.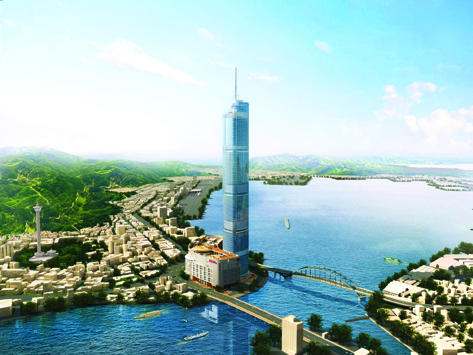 Busan Lotte Town – This will take the form of a 380-metre high, 30-storey tower with an eight-level basement and is expected to open in 2022. Features will include a Skywalk and rock-climbing.
Busan's draw as a conference city will be further strengthened in November when it hosts the Asean-Republic of Korea Summit 2019 with 10,000 participants expected.
The top-level meeting with Southeast Asian leaders will be followed by a one-day South Korea-Mekong summit with Cambodia, Myanmar, Vietnam and Laos.
Looking further ahead, the International Microscopy Conference 2022 is set for Busan with 3,000 delegates from 37 countries. The event is held every four years and Korea will be only the second Asian country, after Japan, to have hosted the conference.
On the accommodation front, a 400-room Avani Central Busan Hotel is set to open in June in the city's eastern tourism complex. Hilton Busan opened in 2017 near the Bexco Convention Centre with a 310-guest room property and seven meeting venues. Hotel members of the Busan MICE Alliance include Novotel; Busan Ambassador; Park Hyatt Busan; The Westin Chosun; Citadines, and Lotte Hotel.