CONFERENCE and business event professionals in Asia are being called on to rally behind Global Meetings Industry Day as the annual event goes virtual and launches a bid to break a world record.
The hashtag GMIDGoesVirtual and the 30-minute global webinar takes place late Tuesday night (April 14) or in the early hours of Wednesday morning in Asia time zones. This will also be an attempt to make history with the largest online conference.
You can sign-up for GMIDGoesVirtual here
Webinar sessions to mark GMID are also being organised in Asia Pacific by the PCMA's regional team headquartered in Singapore. Titled China: From Crisis to Recovery, the online session goes live at 9pm, April 14, in Singapore/China/Malaysia; 8pm in Thailand and Mekong region; 10pm in Korea and Japan. 
To sign up for the PCMA session on China's recovery click here
The #GMIDGoesVirtual movement is making an attempt to set the GUINNESS WORLD RECORDS title for Largest Audience for a Live-streamed Conference,
GMID goes virtual due to the Covid-19 pandemic, which has resulted in the scrapping or postponement of conferences and live events worldwide and an economic bodyblow for venues, suppliers and organisers worldwide.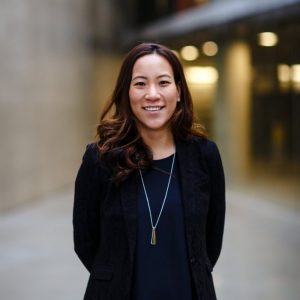 In response to the announcement of live events for GMID being ditched or put back in the calendar, a group of event professionals decided to create a platform to deliver positivity and hope to the hard-hit events industry.
A tweet from Canada-based Anh Nguyen, principal and founder of Spark Event Management, got the ball rolling for the "GMID Goes Virtual" project. 
The group of more than 50 international event professionals all volunteered their time and skills to offer an opportunity to connect, and a platform to share a message of resilience with colleagues worldwide.
"GMID Goes Virtual is the online alternative event that all meetings professionals should attend and support on April 14 to show the world that event professionals are still connecting, collaborating and advocating for the importance of the global meetings and live events industry," Nguyen said.
The free, interactive session is designed to provide attendees with a forum to have their voices heard while contributing to valuable industry research. To set the GUINNESS WORLD RECORDS title for Largest Audience for a Live- streamed Conference, a minimum of 15,000 attendees must be connected for 30 minutes.
Industry Support
The online gathering will be hosted by Meetings Mean Business, Meetings Mean Business Canada, and Meetings Mean Business India. Many industry organisations have come together to support the idea, including Meeting Professionals International (MPI), the International Live Event Association (ILEA), Professional Convention Management Association (PCMA), the International Congress and Convention Association (ICCA), IAPCO, the Society for Incentive Travel Excellence (SITE Global) and the International Association of Exhibitions and Events (IAEE), among others.