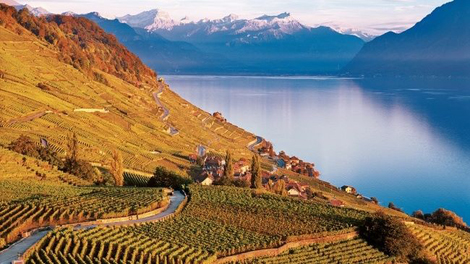 Hong Kong-based luxury travel agency The Experience Company has launched its "Unesco Secrets Connoisseur Tour": a heritage tour offering group excursions to lesser known protected landmarks in France, Germany and Switzerland.
Fine dining is central to the tour, where guests will experience local dishes and beverages such as cassoulet, cheese fondue and sauerkraut.
"We are proud to offer an exceptional luxury small group travel experience that no other agency has ever done in Asia. We hand-picked the most amazing places that are not just good for the eye, but also for their culinary heritage", says Julien Yung Mameaux, CEO of The Experience Company.
"All of them, like the Rhine Valley in Germany, the vineyards in Switzerland or the Cognac area of France, are listed as patrimony of the Unesco World Heritage – a guarantee of exquisite beauty and incredible cultural legacy," he adds.
The tour's list of attractions includes visits to the 12th century ruins of Heidelberg in Germany, the vineyards of Lavaux by Lake Geneva and the Renaissance castles in Loire, France.
Mameaux says that the tour is "designed for curious and ambitious people… experienced travelers, photographers, historians, foodies and wine lovers. The point is to go beyond the Eiffel Tower or the Colosseum to protected sites which are less common… and we make it convenient to travel to these remote, secret places."
Enquires can be made here. The deadline for groups registering is August 6 with tours departing on September 10.