A DOCUMENTARY directed by business events producer Peter Pecotić has debuted to a sell-out audience at a film festival organised by members of Australia's Croatian community.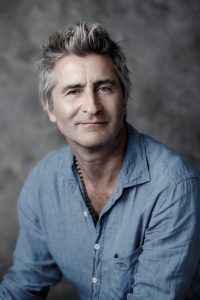 The founder of Turning Point Solutions, who was formerly based in Shanghai from where he worked on live communication projects across Asia Pacific, teamed up with artist Joseph Williams to make Countryman.
Pecotić and Williams made the film to tell the story of their shared experiences as the sons of immigrants to Australia. The documentary took two years to produce and was shot using a campervan, drone and a smartphone during Covid. It covered a 10,000km journey around Northern Australia and the subsequent chain of events that it triggered.
Countryman was shown to a sold-out audience at the Riverside Theatre in Parramatta, near Sydney, as part of the Croatian Film Festival and featured a Q&A Session with the filmmakers.
Williams is also a master carver who learned the craft from his grandfather when he was a teenager. He reinvents traditional objects such as boomerang, clapping sticks or coolamon using hard wood and soft wood.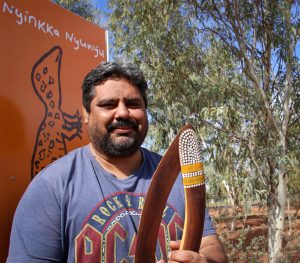 Pecotić said: "On meeting Warumungu man, Joseph Williams from Tennant Creek I learned that Warumungu culture has a similar view to Country, the land; that with Country there is a relationship, there's respect, care and custodianship. It's a complex and an ongoing conversation, difficult for me to comprehend, but less difficult to feel.
"Such a contrast to the mainstream urban Australian view to Country in what Joseph would call 'Captain Cook culture' – obsession with property values and mining concessions. I am so pleased to bring this story to audiences at a time when we are all asking what 'country' means and what our relationship with it means it for the future."