TRAVEL-MANAGEMENT and conference companies will face staffing challenges as the Covid crisis gives way to an industry revival, according to the boss of Australia's largest independently owned TMC.
Gary Reichenberg, founder and director of Connections Group, says weathering the pandemic over the past two years will mean nothing if the industry cannot attract a high calibre of employee to help in what could be the sector's busiest period on record.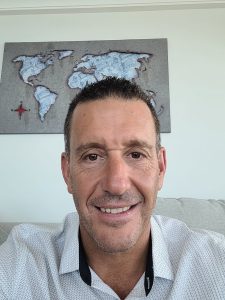 Reichenberg says his 100 staff across Australia are fielding higher levels of enquiries for the company's three brands CT Connections, Executive Edge Travel and Totem Group.
He managed to retain his core management team and kept as many staff as he could during the Covid slowdown, which came at a significant personal and financial cost to him.
CT and other companies did, however, lose staff to other industries that were considered more secure during the height of the pandemic. Reichenberg says he now wants them to return but uncertainty remains concerning travel restrictions, lockdowns and a steady salary.
Despite the "unrelenting pressure and stress" he experienced, Reichenberg says he has no regrets about not imposing staff redundancies or layoffs.
"The very fabric and DNA of Connections Group is our people – and this runs deep," Reichenberg says.
More… Vow to ease Covid red-tape spurs HK travel searches
"I've since spoken to some of our past employees asking if they would like to come back and they're just not ready to make that move in case there is another Covid strain," he says.
"Now, with the volumes of enquiries we are experiencing, we need those people back."
Regarding lower pay in the events and travel sectors compared to other fields, Reichenberg says: "People who have worked in the industry have known that and they've accepted that. But now some have had a taste of how much they can be paid working in other sectors and they're making a conscious decision to continue to do that, even though they would prefer not to."