TRADE SHOWS in China are not expected to return to pre-pandemic levels of activity until next year, while the trend globally is towards larger-scale exhibitions, says the boss of business events giant Informa.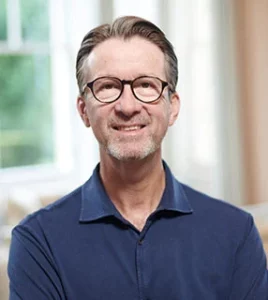 Lord Stephen Carter, Informa chief executive, was reported in the Financial Times as saying conferences and trade shows in the United States and Middle East are already seeing a revival thanks to Covid restrictions being lifted earlier.
International business activity for exhibition organisers in China was lagging due to restrictions having only been eased last December, while the domestic market has largely reopened.
Carter, who is a member of Britain's House of Lords – the UK parliament's secondary chamber – was quoted as saying: "I think we won't see a fully normalised business until 2024 because it will take until [then] for China to fully recover."
More… HK brings top tradeshows back as more Covid curbs fall
His comments follow Informa's purchase last week of rival exhibitions organiser Tarsus for US$940 million. The deal adds 160 events and media products to Informa's portfolio and girds the world's largest trade show organiser for the expected full return to international events in China come 2024, according to Skift.
Since the pandemic, Informa made big investments in live and on-demand events while selling off its business intelligence division, the FT reported.
More… Global players urge Malaysia to reopen biz events
Carter added that the market is "pivoting towards scale" with the Leap conference debuting in Riyadh last month now being the world's largest tech conference.  The joint venture between Informa Tech and Saudi Arabia's tech ministry saw more than 100,000 attendees. The event was also attended by Hong Kong Chief Executive John Lee who was in Saudi Arabia for investment talks.
Main picture: Publicity shot from the FHC Shanghai Global Food Trade Show in 2021, and event co-organised by Shanghai Sinoexpo Informa Markets