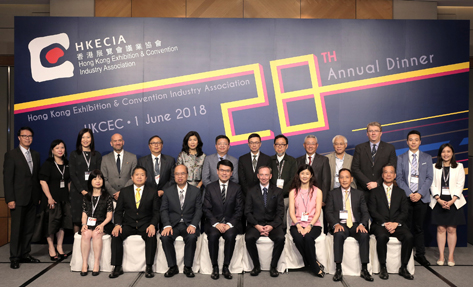 ASIA's trade fair capital is still Hong Kong, but there is no room for complacency in the face of tougher competition from regional rivals, an association representing the industry in the city has warned.
The Hong Kong Exhibition & Convention Industry Association (HKECIA) says its latest annual survey on exhibition activities in the city shows a positive performance over the year despite fierce competition from new facilities elsewhere in the region.
"Key indicators of the survey, such as the number of exhibiting companies and the number of exhibition visitors, show encouraging growth year-on-year of 5.2 per cent and 11.8 per cent respectively. The results reaffirm Hong Kong's leading position as the Trade Fair Capital of Asia," the association said in a statement.
Stuart Bailey, who was re-elected recently chairman of the HKECIA, said although the survey data supported the view that the current economic environment favoured exhibition activities, he warned against complacency.
Space shortage and Shenzhen pose threat to HK trade fairs
"The sign of a robust industry is that it is prepared for difficult times as well as good ones," he said.
Huge exhibition facilities are due to be added to the competition Hong Kong faces from Shenzhen in addition to large facilities in Shanghai and closer to home in other parts of the Pearl Delta – or Greater Bay Area – such as Zhuhai and other parts of Guangdong province.
The Chinese government is encouraging co-operation among cities across China to form a network of economic regions such as the Greater Bay Area, which includes Hong Kong, Shenzhen, Macau and Zhuhai among other cities. The new HZMB tunnel and sea bridge link is an integral part of the infrastructure linking the Greater Bay Area.
Bailey said the opportunities and challenges this posed required a strategic approach from Hong Kong business event organisers.
"With the Hong Kong exhibition industry on the precipice of change, now is the time for all our industry partners to come together and prepare for the challenges that we know we will face in the coming years. We must have a strategy that clearly recognises the new future ahead," he said.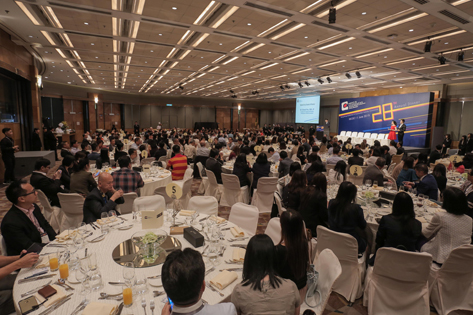 "The latest survey shows our significant advantages… and reinforces how much status Hong Kong has internationally as an exhibition destination.
"Now it is time to see how we can build on this to tap into the changes ahead. In particular, we view the Greater Bay Area as a huge opportunity. It is essential that we work closely with our government and mainland partners to ensure that Hong Kong's role as a key MICE hub is fully understood and recognised. This in turn will help us maintain the momentum we have built up over many years."
HKECIA said the survey data indicated continued strong demand for Hong Kong exhibition exposure on the part of exhibitors from near and far, and reinforced the importance of Hong Kong for companies and industries seeking high-level exposure in Asia.
SURVEY RESULTS
In 2017, Hong Kong hosted a total of 135 exhibitions occupying at least 2,000 sqm of gross floor area. The 2017 HKECIA survey is based on the data collected from 78 respondents out of 87 "trade" and "trade and consumer" exhibitions.
A further 48 exhibitions of this size were held during the year that were purely "consumer" exhibitions, and were not included in the survey.  Although the total number of "trade" and "trade and consumer" exhibitions held in Hong Kong fell slightly from 2016 to 2017 (from 91 to 87, a 4.4 per cent decline), this was offset by a 5.2 per cent rise in the total number of exhibiting companies across all responding exhibitions, to over 72,000.
Pearl Delta meeting prospects as HZMB era dawns
The number of exhibiting companies from two categories – international and mainland China – performed especially well and grew by 12.6 and 20.2 per cent respectively.
The rise in exhibiting companies was accompanied by a substantial rise in visitors, with visitor numbers for 2017 soaring by 11.8 per cent to over 2,465,000 compared with the previous year. The numbers of visitor were up in all the key categories of Hong Kong, regional, international and mainland China, with the most significant rises being regional visitors (up 27.7 per cent) and mainland Chinese visitors (up 29.6 per cent).
Total approximate stand revenues rose by almost 12 per cent for the year to HK$3.8 billion (about US$382 million), reflecting the rise in the number of exhibiting companies despite a small fall in the net square metres.