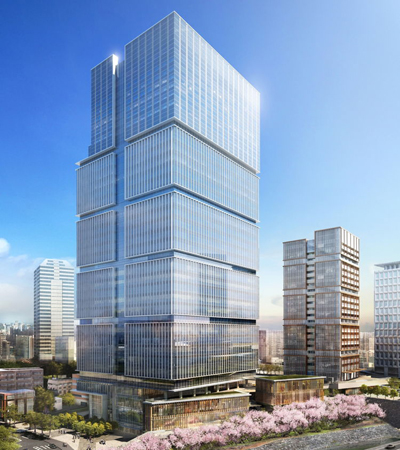 Part of Starwood Hotels & Resorts brand portfolio, The Luxury Collection Hotels & Resorts has announced the opening of its first hotel in Tokyo, set for July 2016.
Owned by Prince Hotels Inc, The Prince Gallery Tokyo Kioicho, a Luxury Collection Hotel will be The Luxury Collection's second property in Japan after the Suiran which opened in Kyoto in April last year.
Located in Tokyo's Kioicho district, the hotel is part of Tokyo Garden Terrace, a mixed-use development of retail and commercial properties in the centre of the Tokyo and close to attractions Shimizudani Park and Benkei Canal. The hotel will have 250 rooms alongside meeting space spanning 272 sqm and four restaurants and bars.
"The demand for luxury hospitality continues to be on the rise in Japan, especially as Tokyo prepares to host the 2020 Summer Olympic Games and the Paralympics," said president of Prince Hotel Inc, Shigeyoshi Akasaka.
"Responding to the strong growing demand for distinctive and refined hospitality experiences, The Prince Gallery Tokyo Kioicho will enliven the luxury hospitality landscape of Tokyo," said senior vice president of Operations and Global Initiatives for Starwood, Lothar Pehl.
Starwood signed four new hotels and opened three new properties last year in Japan; the Sheraton Kiroro Hokkaido Resort; The Kiroro, a Tribute Portfolio Hotel, Hokkaido; and The Westin Rusutsu Resort. The Prince Gallery Tokyo Kioichio will mark Starwood's fourth hotel in Tokyo.