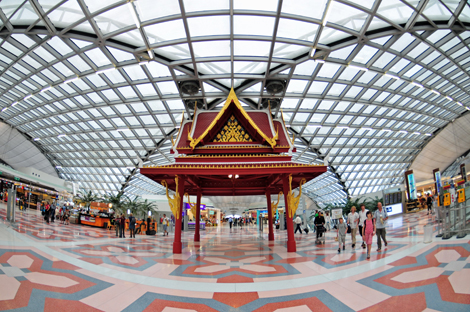 Thailand Convention and Exhibition Bureau has announced a three-phase strategy to stabilising business events held in Bangkok following an explosion that occurred at the Ratchaprasong Intersection on August 17.
TCEB's president Nopparat Maythaveekulchai said that in the short term the bureau had designated "a special 'war room' to "coordinate directly with all MICE organisers to confirm the events, and opened a TCEB Information Centre at Suvarnabhumi Airport to facilitate MICE organisers and visitors, providing a five-point VIP arrival immigration service or MICE lane."
"Meanwhile, a TCEB Information Centre has been opened at Suvarnabhumi Airport to coordinate and assist all MICE travellers scheduled to travel to Thailand between now and October," he added.
The bureau has announced its mid- and long-term strategies will aim to restore confidence with international travellers through marketing and communication initiatives. "To realise our three-phase strategy, TCEB will collaborate closely with partners in the Thai MICE industry, and we are confident that Thailand remains the top destination for MICE travellers," said Maythaveekulchai.
Bangkok is scheduled to host 72 business events between August and October 2015, which will bring a total 76,608 delegates to the country and estimated revenue of THB6,600m (US$184m). Notable events include the 46th World Congress of Surgery, the FDI Annual World Dental Congress 2015 and TBEX Asia.
The Tourism Authority of Thailand (TAT) has also confirmed that all events remain as scheduled.