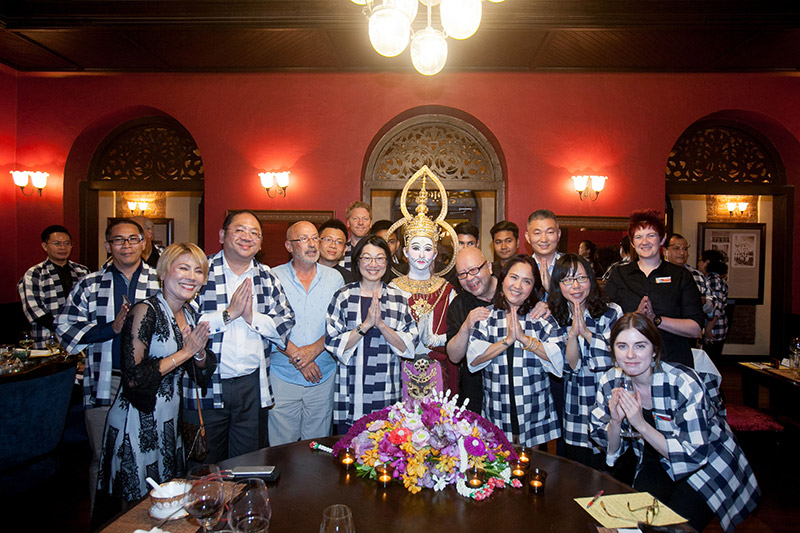 DUAL-DESTINATION dynamism in the form of Bangkok and the coastal resort of Hua Hin were to the fore as Thailand Convention and Exhibition Bureau (TCEB) presented  new attractions and community-level activities to travel and meetings industry media.
TCEB senior vice-president Nichapa Yoswee (below) said: "TCEB is using this to help redefine business experiences for MICE travellers in both destinations. The brand-new attraction at ICONSIAM, the new venue – True ICONSIAM Hall, together with the latest exclusive Michelin starred culinary experiences, are helping to strengthen international MICE business in Thailand.
"While innovative attractions and activities in local communities, like coconut palm sugar production in Samut Songkram, salt spa in Phetchaburi, both in the vicinity of Hua Hin, and herbal products in Hua Hin, present redefined business opportunities and experiences often not previously available," she said.
This redefined idea of TCEB comes amid the stronger role of MICE in Thailand's national development. MICE is now incorporated as a new growth driving engine in the government's 20-year national development plan, plus the recent government policy to promote more local and community attractions beyond the established destinations.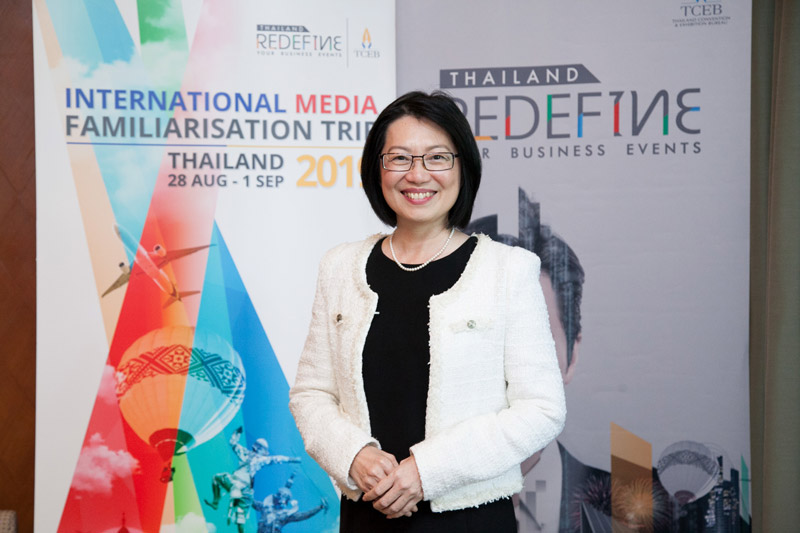 "The positive development in Thailand's MICE policy is reflected in TCEB's record performance in the 2019 financial year. TCEB has won bids for 11 international conferences while attracted 17 new trade shows and 12 mega-sized meeting and incentive groups of over 100,000 delegates," Nichapa added.
This year also sees Thailand hosting two global MICE events: the UIA Asia Pacific Round Table 2019 scheduled for September 19-20 in Pattaya and the 86th UFI Global Congress 2019 scheduled for November 6-9 in Bangkok.
In 2020, TCEB will continue to focus on key markets around Southeast Asia, Europe, USA, China and India supported by new development of MICE infrastructure and products. This includes increased function space of new venue hotel opening and expanded and upgraded transportation options in Bangkok and nationwide.
The development is in conjunction with TCEB's '7 MICE Magnificent Themes', BizConnect Application and the Online Request for Support (RFS) among other initiatives to promote new ideas for MICE and tools to facilitate events located in Thailand.
"Another key direction of TCEB in 2020 is deepening private-public sector partnership and collaboration, such as the Thailand Incentive and Convention Association, Thai Exhibition Association and Thai Hotels Association, to find creative MICE solutions and new MICE experiences for clients hosting events in Thailand, which we believe will enhance redefined business experiences of our clients."