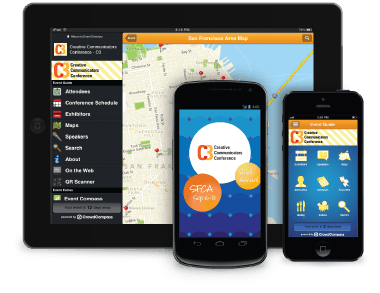 Starwood has partnered with event management platform Cvent and tech service provider PSAV to offer its tailored app, CrowdCompass, to planners booking with Starwood properties worldwide.
CrowdCompass allows planners to create an event app that suits their needs, offering ROI measuring capabilities, personalised branding, survey feedback and social media links. Jonathan Kaplan, Starwood's Director of Sales, New Business and Digital Programming described how the app will serve attendees.
"With the option of having a customisable app with CrowdCompass by Cvent, attendees can go paperless and view real-time content like event agendas, speaker bios, presentations and property information right from their mobile device."
He added: "Meeting attendees also may be able to use the app to create personalised schedules, share contact information with other attendees, connect with others via social media and receive push message communications instantly from onsite meeting planners."
Director of Mobile Strategy at CrowdCompass by Cvent, Matthew Donegan-Ryan, said the partnership follows Starwood's commitment to mobile technology.
"Providing CrowdCompass mobile apps is one more way for Starwood to transform the experience and engagement level of meeting attendees at Starwood hotels and resorts across the globe."
The announcement comes off the back of the launch of Starwood's ProMeetings app, which allows SPG and SPG Pro members to make real-time requests during events. ProMeetings is currently in its pilot stage, and will be full operational in Starwood hotels worldwide from 2016.