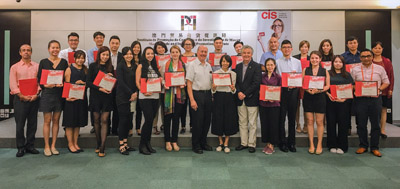 Macau's event planners took a big step towards making the city a destination for quality incentive travel by gaining certificates from the Society for Incentive Travel Excellence (SITE).
About 30 of the city's MICE professionals took part in the two-day education programme organised by the Macau Incentives & Special Events Association (MISE) and SITE.
Bruce Tepper, who sits on SITE's education committee, told MIX that Macau has "immense potential" in emulating the transition Las Vegas made from a destination focused on gaming to one that attracted more mass-market leisure and convention travellers.
"Las Vegas has been extremely successful in incentive travel and there's the same potential in Macau," said Tanner, who is vice president of US-based incentive travel specialists Joselyn, Tepper & Associates. "One of the things we talked about is developing the recreational side and activities which Las Vegas also does – not everyone likes casinos.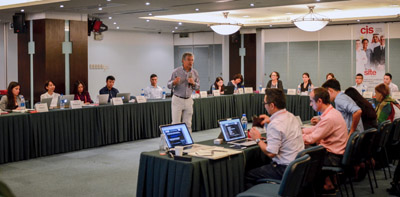 "The opportunities will come from people experiencing Macau and getting to know the destination. Incentive travel is a segment of business tourism that is often planned several years out. Someone looking at Macau today is probably looking at the earliest next year for an incentive event and possibly a year or two beyond," said Tepper.
Rather than the mega-incentives from direct-sales companies that have brought groups of 10,000 or more delegates to Cotai over the past three years, groups organised by incentive houses tend to be more niche and high-end, numbering about 150-200 at most. Tanner added that the participants were seeking "experiences that money can't buy" such as dinners in historic venues, which he hoped the Macau authorities could make available.
Fernando Compeán, a director of SITE's education programmes and the president and CEO of Avanti Meetings and Incentives, Mexico, also delivered the training. He said incentive houses brought over groups who would spend five or six times more in a destination than leisure tourists.
The entry-level certification programme was held at Macau Busness Support Centre, which is operated by IPIM, the Macao Government's trade and investment arm.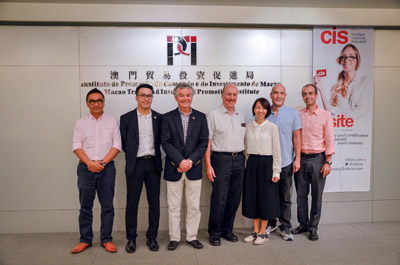 Organisers said the event provided an opportunity for emerging professionals to learn more about the incentive travel sector within the MICE industry spectrum and achieve a higher understanding on the marketing and sales part of the business.
Rebecca Choi, vice president of MISE, said: "The CIS education programme presented in Macau is significant in that it is not only in line with our association's objectives, but it is also an opportunity for the industry professionals and stakeholders to acquire key knowledge and start developing new approaches to further market Macau as a destination for incentive travel.
"We are also delighted that our association's work is being recognised by the industry, and this CIS certification programme was made possible through the education subsidy support of IPIM," said Choi.