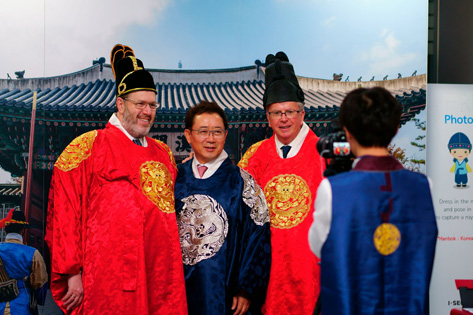 SEOUL Convention Bureau has doubled its maximum cash support for organisers of large conferences and incentives while unveiling extra novelties to welcome overseas groups.
The benefits come as part of the bureau's 2019 PLUS Seoul programme as the South Korean capital aims to maintain its success in attracting international conferences and exhibitions.
Maximum core support for corporate and incentive groups has doubled to 200,000,000 won (about US$176,000) while international conference has risen from up to around US$132,000 to near US$220,138.
New opportunities for brand exposure for corporate meetings and incentives range from customised cookies with corporate logos, storytelling performances to insignia on buses, photo-mosaic walls, and video services among other complimentary perks.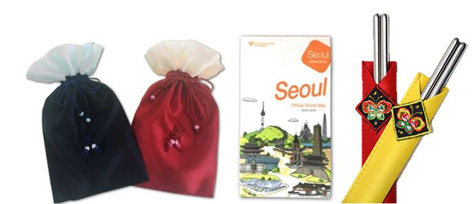 Also in the 2019 PLUS Seoul program is an updated Seoul welcome kit (above) for delegates is a traditional Korean lucky pouch containing reusable chopsticks to both enjoy cuisine like the locals and reduce the use of disposable cutlery.
Delegates can also take part in a social media event by uploading photos of themselves using the chopsticks with designated hashtags.
For international congresses with more than 1,000 participants, PLUS Seoul helps cover development costs for event apps and VR experiences.
In addition to core benefit offerings, such as welcome messages at Incheon International Airport, large conventions can qualify for experiences such as unique venue benefits, Seoul MICE Cards and special tours of the city.
There are also the popular Seoul experience booths on-site at events, where attendees can wear Korean traditional clothing and get travel recommendations during conference breaks.
Jihyun Kim, the new director of the MICE Planning Team at the Seoul Convention Bureau, said: "We designed PLUS Seoul with one main question in mind: 'What can Seoul add to business events?' Whether it be intellectual exchange, company loyalty, or just fun, we want to give meetings an extra boost."
Kim said new benefits from the bureau's 300-plus Seoul MICE Alliance partners were expected to be announced throughout the year.
Seoul's steady rise as in stature as an international conference destination is reflected in its 10th place in the ICCA city rankings for 2016 and 2017, and third in the Union of International Associations' city rankings for three consecutive years from 2015 to 2017.