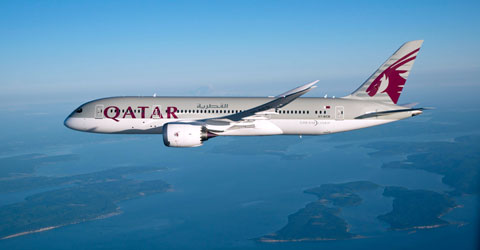 Sarawak Convention Bureau has teamed up with Qatar Airways to extend the global reach of the Malaysian Borneo state's boldest worldwide branding campaign to date – Redefining Global Tribes.
Amelia Roziman, Sarawak Convention Bureau's chief operating officer, said Qatar Airways was used to help fly delegates across the world to Malaysia for the Redefining Global Tribes Familiarisation Trip, which took place from August 17-20 in the state's capital, Kuching.
"A huge campaign about global tribes needs a global airline in tow to create the significance needed to tell the world Sarawak is serious about growing inbound business travel and hosting business events of an international calibre," Roziman said.
Sarawak in warrior spirit as campaign launches
"With Qatar Airways' unparalleled award-winning service, and a fleet of 200 connecting to a network of key business and leisure destinations across Europe, the Middle East, Africa, North America, South America and Asia Pacific, we believe this partnership will generate more opportunities for decision makers to consider Sarawak as the best destination for their Business Events," said Roziman.
Qatar Airways country manager for Malaysia and Brunei, Muzammil Mohamad, said: "This forum brought together industry players to network and to deepen their understanding of the ever changing business environment. We are pleased to be a part of this meaningful initiative; connecting industry titans from around the world to East Malaysia with world class service and comfort when they travel."
Read more: Airlines and meetings industry find new altitude
Roziman added: "As SCB enters its 11th year of operation, our positioning to brand Sarawak internationally will be more aggressive than ever, as we advance into the next decade of Business Events. As one of the fastest growing airlines operating one of the youngest fleets in the world, Qatar Airways emulates our vision, and truly embodies what our campaign is about."
As part of Qatar Airways support to the campaign, the airline also gave away a return flight passage from Kuala Lumpur to London to one lucky winner during the "We Are the Global Tribes- Redefined Business Forum" – a highly charged panel discussion on the power of tribes as catalysts to purposeful business events.