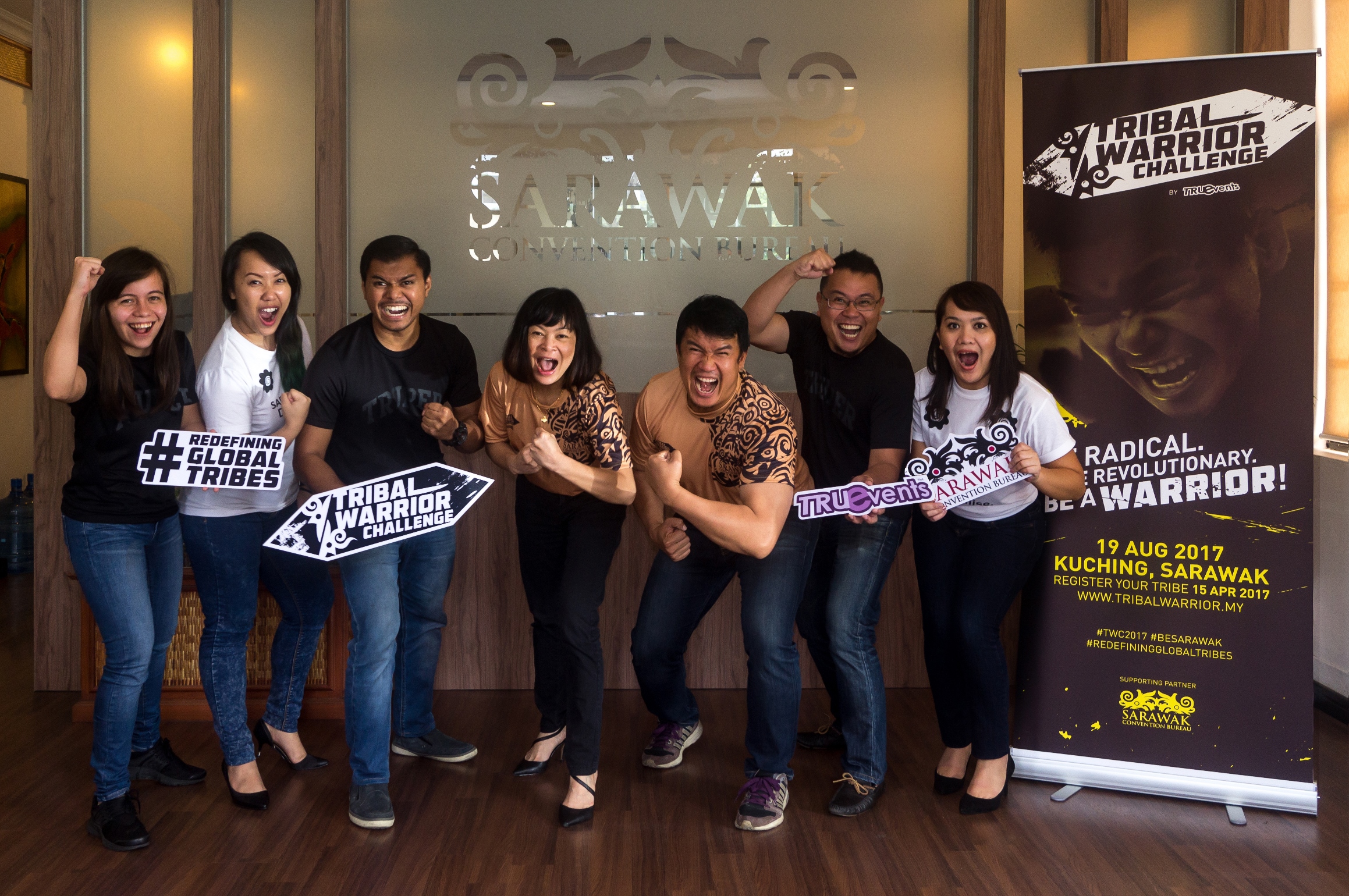 Sarawak Convention Bureau is spearheading a series of "tribal challenges" to rally the business event industry across Malaysia.
To kickstart the "Redefining Global Tribes" campaign, the Sarawak bureau is partnering with Borneo Tru Events, which will organise the Tribal Warrior Challenge, an obstacle-based public event involving at least 4,000 participants on August 19.
"The Tribal Warrior Challenge will see a total of three categories set within the beautiful landscapes of Borneo," says Terence Lim, general manager of Borneo Tru Events.
"The public can opt for the 'The Rite of Passage' category (8km) or the 'Headhunter' category (12km); the latter designed for those who wish to push their boundaries. As for 'Bizst Mode' (5km), this category is crafted exclusively for the business events sector and is only open to SCB-selected participants," he said.
Amelia Roziman, chief operating officer of Sarawak Convention Bureau, says Bizst Mode will be an ongoing effort to expand business events and give the profession a fresh new perspective.
Corporations and associations will be able to benefit further by using the Tribal Warrior Challenge as a platform for teambuilding, corporate events, celebrations, orientation trips, bootcamps and incentive trips in Sarawak.
The campaign arises from Global Meetings Industry Day on April 6 and the 55th International Congress and Convention Association (ICCA) Congress 2016, which was held in the Sarawak capital of Kuching.
"We are calling all business events communities in Malaysia to unite," says Roziman. "As one global tribe, we will construct a stronger identity for Sarawak and Malaysia; not only for business events, but also to spur the country's fiscal and social growth.
"Redefining Global Tribes is a multi-pronged revolution to further drive the impact of business events to construct a stronger and globally diverse economy for Malaysia.
"Through the sector's fluidity in attracting trade, talent, and foreign investment, a business event assembles the world into one powerful 'global tribe'. This is the vision that Sarawak intends to lead," Roziman says.
For more information on the Redefining Global Tribes campaign, contact Jemima Joseph or call 082-242516. To join the Tribal Warrior Challenge, register here from April 28 onwards.
Picture: Amelia Roziman, fourth from left, of Sarawak Convention Bureau, fourth from left, and Silas Evenstar, of Borneo Tru Events, third from right.