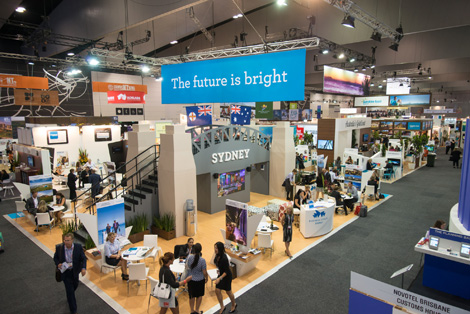 Visitor registration has been opened for for Aime 2015 and will offer attendees a new framework centred on networking and knowledge programmess.
Running from 24-25 February at the Melbourne Convention and Exhibition Centre, the show was named Best Exhibition at the 2014 Australian Events Awards, voted by 94 per cent of Trade Visitors as a "must attend event".
Among its new services, Aime has created an offline networking experience where attendees can remain in contact with each other, encouraging stronger bonding and business opportunities.
On February 24, Aime joins forces with Australian speakers bureau and entertainment agency Saxton to celebrate its 50th anniversary with 25 internationally renowned speakers including Australian journalist Mike Munro, television personality Ita Buttrose and entrepreneur Craig Davis.
To attend, pre-register at https://isa.infosalons.biz/reg/aime15m/start.asp