Pico has set up a company called Imaginators with staff and management from Hong Kong's Imagindustries joining the new venture.
Imaginators is described as "a strategic talent-based agency that creates experiences through humanised technology".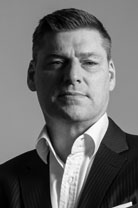 Pico says the new company will draw on both intuition and data to understand customers and the wider environment, and will "deliver creative brand engagements through strategic audits and diagnoses, customer intelligence, the creation of IP events and live experiences, and communications strategies and tactics".
Leveraging the Pico+ network of agencies, Pico says Imaginators "will play a key role in strengthening the group's loyal client base through cultivating deeper engagements and relationships".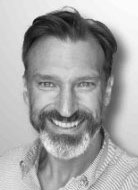 "Brands are challenged by fractured marketing budgets and channels that do not or are not designed to work together," says Greg Crandall, director of brand engagement at Pico+ (above).
"Our Pico+ strategy delivers integrated solutions with sophisticated data-driven methodologies that work seamlessly to stimulate and activate audiences."
Guy Paillard, now director of retail strategy and technology at Imaginators (left), says his team at the former Imagindustries is excited about the company's integration with the global Pico group and its role in the Pico+ strategy.
"We believe our expertise in retail strategy, IP creation and brand engagement will make a great contribution for our combined clients."