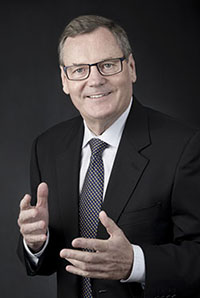 THE "master networker" who built and sold two companies before rounding off his career by establishing an Asia Pacific meetings and incentive association geared towards corporate buyers has made another surprise move.
Nigel Gaunt (right), whose early career was as sales and marketing chieftain with hotel groups such as Sheraton, Starwood and Marriott, has left ICESAP – the Incentive, Conference and Events Society Asia Pacific, the organisation he founded in 2013.
PCMA-ICESAP has announced that Gaunt would be replaced by Antonio Codinach as regional business director, Asia Pacific, while Patricia Cheong (pictured below with Codinach) has been appointed associate director for development to create "new brand partnerships with leading business events organisations".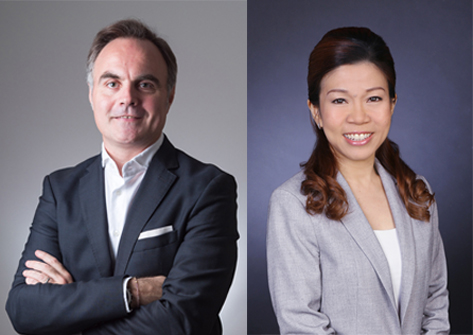 Less than four years after it was formed, ICESAP was acquired by PCMA, the Chicago-headquartered Professional Convention Management Association as it made inroads into Asia by partnering with convention bureaus and industry organisations like Singapore's SACEOS.
Though the regional boards set up to run ICESAP were consulted about the plan for ICESAP to be bought by PCMA, grassroots members expressed surprise to MIX at what they saw as an overnight move after the news was announced in July 2017.
While Gaunt's plans to hand over the reins of ICESAP and retire after leaving a legacy for the business events industry in Asia were known to friends and associates, the latest announcement about his departure from the association would nonetheless be seen as yet another stage in a remarkable journey.
PCMA acquires Nigel Gaunt's ICESAP
After persuading a British publishing company to help establish a secretariat in its Hong Kong offices, Gaunt began a recruitment drive across cities such as Singapore and Shanghai while building regional advisory boards, which often consisted of corporate planners and hotel executives he had worked with over the years. He later relocated the secretariat to Singapore.
When the English-born Melbournian left the hotel industry, he formed and later sold two incentive travel agencies. After agreeing to sell one of them – the Mint Organisation – to BI Worldwide in 2006, he travelled between Australia, Asia and the United States while serving as a senior BI executive until the acquisition was fully completed in 2012, paving the way for the formation of ICESAP.
While some in the industry watched in admiration as Gaunt used his flair for sales and what one incentive specialist described as his skill as a "master networker" to build ICESAP, others were more wary. Established and sometimes struggling industry associations in the region became protective as the new organisation grew.
Gaunt said he noticed a sudden surge in activity as those associations became more active and even organising accreditation programmes in the face of competition in this field from ICESAP.
Opinion: Disruptors the industry needs
Though a legacy has been left with a potentially powerful PCMA-ICESAP that has agency accreditation for now high on its agenda, part of the deal when the Americans bought ICESAP – and in the process allow Gaunt to recoup his initial investment – was that, before long, the ICESAP initials would be dropped from the title. That would leave PCMA, a body that in the US largely consists of trade and professional associations, striving to increase its foothold across Asia.
Gaunt's replacement, Antonio Codinach, was previously with Cegos Asia Pacific, a specialist in management training and provider of online courses – a field PCMA-ICESAP is keen to enter if it is to fulfil its vow of rolling out education and accreditation courses.
Patricia Cheong was previously general manager at Sphere Exhibits and most recently general manager and head of conferences with Singapore Press Holdings.
PCMA UNVEILS BANGKOK AND SINGAPORE EVENTS
Alongside the new appointments, the association has outlined plans for its annual conference later in the year and its participation in the Singapore MICE Forum in the summer.
PCMA-ICESAP will be a strategic partner of SACEOS as it hosts the Singapore MICE Forum (SMF) July 24-25 at the Victoria Theatre in the city. PCMA-ICESAP will livestream two SMF sessions on July 24, with support from the Korea Tourism Organisation. Complimentary registration for this online broadcast will open on June 26.
In November, PCMA- ICESAP is due to host its annual conference in Bangkok in partnership with Accor Hotels and Thailand Convention & Exhibition Bureau. The conference will take place November 7-9 at Sofitel Bangkok Sukhumvit and its theme will be "Interaction with Intention". The networking and education programme is designed to help participants "elevate their performance, strengthen their community and make each moment count at their next event".
Michelle Crowley, PCMA's vice president for global growth and innovation, said: "As the business events industry grows in stature across the globe, the rapid establishment of our brand in Asia reveals a keen interest for professional resources throughout the region.
"With the addition of new and talented team members we look forward to sharing our knowledge and experience with our business events colleagues here."