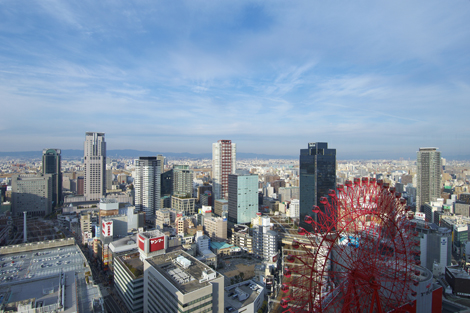 Osaka City Government is positioning itself as a hub for start-ups with initiatives being rolled out across Umeda, the district around JR Osaka Station, to attract new investment. It is hoped meetings and conferences will be generated to further benefit the Kansai region of Japan.
Several tax incentives and subsidies are on offer to foreign businesses and small- to medium-sized enterprises dedicated to renewable energy and biomedical science. Businesses opening in the designated region of the Kansai Innovation Comprehensive Global Strategic Special Zones will be eligible for national support programmes offering up to 100 per cent tax reduction within the first five years, while foreign businesses can enjoy subsidies of up to US$800,000 on housing and building leases.
The initiatives follow the first phase of the Umeda town development project, which was completed in April 2013 in order to revitalise the area and promote it as a "knowledge capital". To welcome start-ups that promote knowledge exchange and innovation, Umeda is offering subsidised office space, venues and showrooms.
Umeda's Congres Convention Center has already been been attracting medical and pharmaceutical shows with the venue hosting an annual average of 200 meetings. The centre has been chosen to host Mipim, Japan's largest real estate event, which is due to attract over 20,000 attendees from 80 countries from September 8-9, 2016. Osaka also hosted more than 6,000 delegates for Sibos 2012, a conference of banking and finance technology specialists.
Phase 2 of the Umeda development project is under way and due for completion in 2023. There will be a 17-hectare urban park and an underground extension of the JR Tokaido to link the city centre with Kansai International Airport.