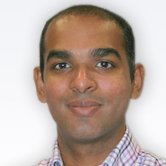 The Philippines is Pacific World's newest offering, what destinations are next in line?
The Philippines has been on the cards for a while. We plugged the gap there in February 2015 and we moved into Sri Lanka and the Maldives a month earlier in January. The Maldives is quite niche, but we are seeing a lot of incentive interest in Sri Lanka with possibilities for small corporate meetings as well. Myanmar and Japan are coming soon.
Vietnam is also hot on people's lips…
Vietnam is always on clients' radars – our challenge is to keep up with the new infrastructure. Not just with airports and highways, but there are always new hotels, restaurants, venues and it's our job to correctly reflect those in our proposals. The key trend in Vietnam is to make sure that the client is aware of everything we are settling to make sure these locations can deliver top class services.
With emerging markets, there can be concerns around guaranteeing a seamless experience – what advice would you give planners setting up in developing economies?
It's about inspiring confidence. The most important thing for us is to have the right team on the ground. They are experienced in dealing with local suppliers, have the deep relationships necessary, while at the same time understanding what a client wants. In each of our countries, we choose team leaders who are well known and in whose hands clients will feel safe. On the local side, we work with a restricted number of suppliers that we trust and comply with insurance and health and safety.
On that note, what has the climate been like in Hong Kong since the Occupy protests last year?
In that period, there were a number of cancellations. But since it's settled, business has picked up and we are having quite a good year so far in Hong Kong. Significant business is coming in from the United States and Australia although not as much as we'd expect from the UK.
The US is a prime source of business – how do you keep up with a mature market's wants and needs?
We have to show a sense of creativity. If a US group wants to book a tour in Hong Kong, for example, it's not too difficult thanks to widely spoken English and highly advanced infrastructure. So we have to offer something additional, and be more creative in the services and packaging that we offer, such as client branding, and integrate this into the whole experience.
Harsha Krishnan is Strategic Development Director at Pacific World
For more stories on Pacific World, see here.