Online Interview with Lindy Andrews, CEO of Luxperience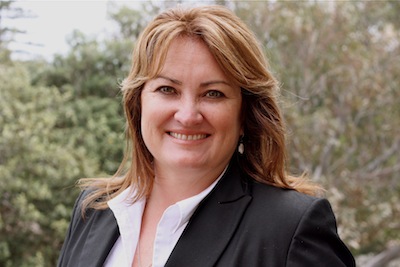 Q: How has Luxperience evolved since its beginning?
A: Luxperience has grown in size considerably since our first event took place three years ago demonstrating the value of such an event in the region. In fact we have achieved growth in excess of 38 per cent, with a significant increase in the number of exhibitors from Europe and the UK as well as increases in the Asia Pacific region.
Destination tourism boards are now also recognising the credibility of the show, with countries including the Philippines, Fiji, Mauritius, Tahiti, Dubai, Peru, Macau, India, Thailand and Bhutan all exhibiting this year.
With specialists now in Asia, the U.S. and Europe qualifying and securing a greater variety of buyers, it is much more established as a global event.
The difference that Luxperience has over other tourism forums is that it caters for a number of different travel buyers; not just travel agents, wholesalers or the meetings and incentives market, but all of these sectors.
Q: What trends and products can we expect from Luxperience this year?
A: This year you can expect to see a wider range of experiential and adventure products, with exhibitors such as Compagnie du Ponant, the world's youngest fleet of expedition and yacht cruises and Aqua Expeditions, specialists in Peru and the Amazon, joining founding members such as Lindblad Expeditions and Australia's Outback Journeys.
There is also a greater range of wellness tourism offerings to match the growing demand for this category, with exhibitors including Healing Hotels of the World, Gaia Retreat & Spa in northern NSW, Arajilla Retreat on Lord Howe Island and Huka Lodge in New Zealand.
Q: Which industry experts and speakers should delegates look out for and why?
A: Among the presenters at the Forum, Anne Biging, managing director of Healing Hotels of the World, a globally recognized expert in the field, or 'movement' of wellness travel, will talk about how to provide opportunities for guests seeking self-enhancement and improved health and wellbeing, beyond spa treatments and fitness centres.
Chris Chesak, Executive Director of the Adventure Travel Trade Association and passionate wilderness explorer will talk about the impact of adventure travel in the new luxury travel sphere, and Francesco Galli, CEO of Aqua Expeditions, will speak about creating unique experiences to uncharted destinations.
The findings of tourism research projects, commissioned by Luxperience, which look into the evolving luxury travel market, will also be presented at the Forum.
Chris Farquaur, managing director at Cimigo Research will present findings on their extensive research into the travel preferences of the Chinese high-end traveller, while Dr Eduardo De La Fuente will present his insights into trends in hotel design, away from traditional luxury.
Q: What tips would you give those who want to get the most out of Luxperience?
A: I highly recommend attending all of the many networking events, catered by some of Australia's finest chefs including Peter Gilmore, Executive Chef at Quay restaurant, and award winning events specialist Doltone House.
Connect with us via LinkedIn at Luxperience or as a member on Lux Connect for on-going communications and join us on Facebook and Twitter for daily updates and insights into luxury and experiential travel.
More information: www.luxperience.com