Going to the cinema to watch a much-anticipated film has become an event in itself. An exclusive screening of the latest blockbuster movie can make for an unforgettable corporate hospitality event. Below are a selection of cinemas in Asia that are open for corporate hire:
Cine de Chef
Level 5, Shinsegae Centum City Department Store, Busan, South Korea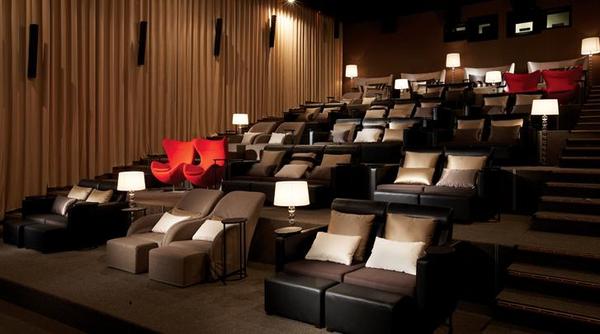 Capacity: The two theatres can seat 30 and 64 people.
What is it like? It offers a unique concept of combining an upscale restaurant (serving French and Italian cuisine) with a premium cinema outlet. Groups can enjoy pre-movie cocktails or dinner at the restaurant, which can hold up to 100 people.
Corporate package: Cine de Chef is available for exclusive corporate hire. Customised services are provided depending on the purpose and the number of guests.
Contact: cinedechef.com
UA Galaxy Cinemas
Galaxy Macau, Macau SAR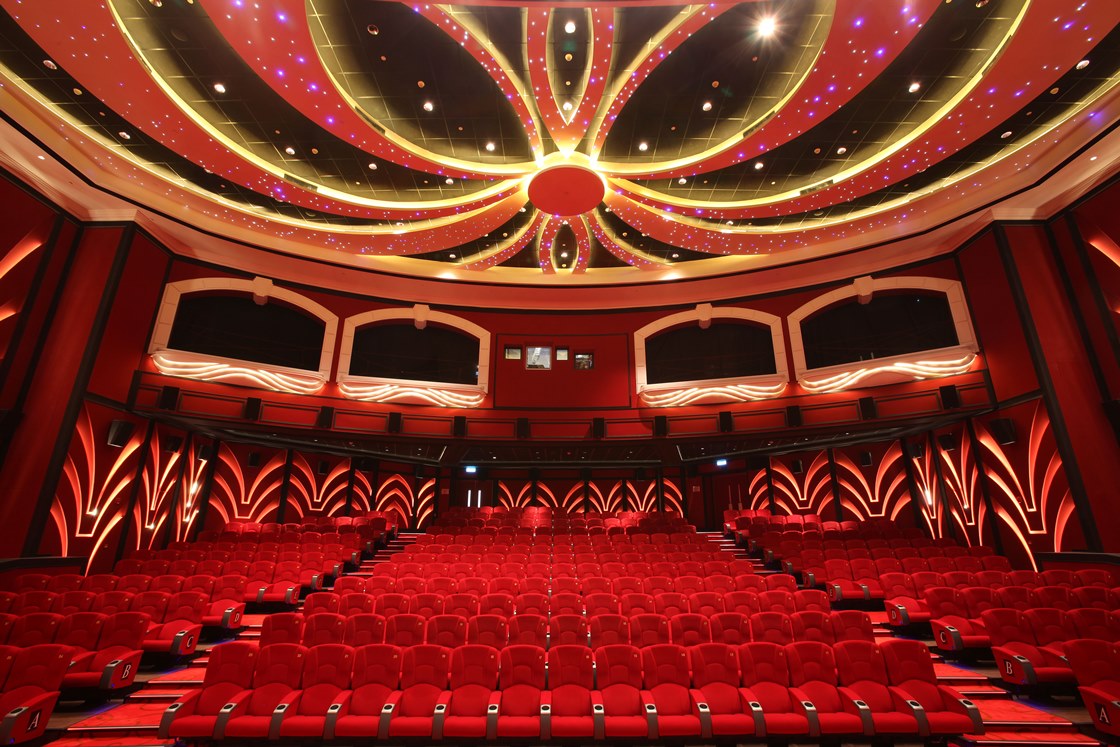 Capacity: Between 16 seats and 22 seats at the four Director's Clubs, four theatres hold between 90 and 110 seats and the Grand Theatre has 339 seats.
What is it like? UA Galaxy Cinemas has nine screening venues all capable of showing 3D films. They are equipped not only for film showing but are also outfitted to host multi-purpose functions such as performances, meetings, conferences and business presentations.
For the ultimate movie experience, the Director's Clubs featuring reclining sofa seats, a lounge, refreshment bar and five-star hotel service come highly recommended.
Corporate package: UA Galaxy Cinema has a Director's Club VIP booking package that includes popcorn and soft drinks. Companies can order additional F&B from a special Director's Club menu list, which has a choice of packages themed around different cuisines, from Macanese style (Portuguese egg tarts, pork chop buns, etc), Asian style (assorted skewers and deep fried chicken wings, etc) to deluxe canapés and various dessert selections.
Contact: galaxymacau.com/en
Cathay Cineplexes' Platinum Movie Suites
2 Handy Road, The Cathay, Level 5, Singapore
Capacity: Cinema can be booked for an event based on full seating capacity of 28 seats in the hall.
What is it like? The Platinum Movie Suites are Cathay Cineplexes' most luxurious cinematic destination. They deliver premium facilities and services above and beyond what customers can already enjoy in the cinema chain's commercial halls. A Platinum Movie Suite ticket gives patrons access to the Platinum Movie Lounge, where they can enjoy wifi access and complimentary use of iPads. There is also a gourmet selection of food and drinks for patrons' enjoyment at the Platinum Movie Lounge prior to their movie. Inside the facility, premium leather seats, that are able to recline fully, enhance the viewing experience.
Corporate package: Cathay Cineplexes' hall rental services are packaged together with two exclusive catering menus to choose from. The menu options are specially crafted to suit corporate needs. The Platinum Movie Lounge lounge will be made available for guests approximately 60 minutes before the movie starts.
Contact: cathay.com.sg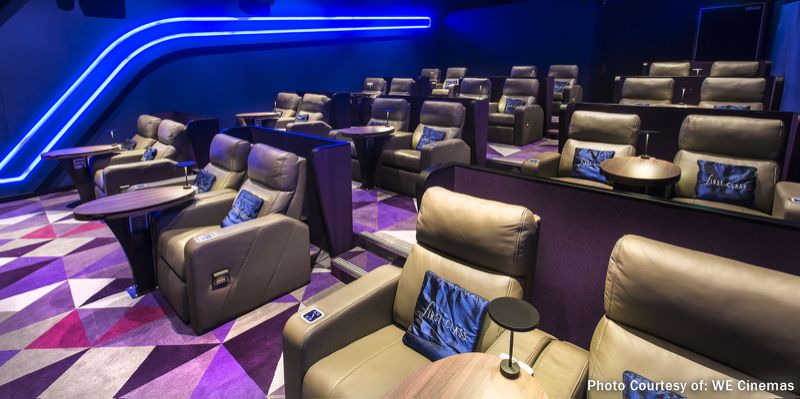 We Cinemas
Suntec City Mall, Singapore
Capacity: There are five halls with a total combined capacity for 1,071 people.
What is it like? The fully digital cinemas are equipped with state-of-the-art technology such as XPAND 3D capabilities for the best 3D experience with active-shutter glasses. The facility also has a VIP Lounge where groups can chill out before the screening. Fitted with a 69 inch LCD display, an Xbox Kinect and a DVD player, it has hosted cocktail receptions, luncheons and dinners.
Corporate package: Tailor made for each client's needs.
Group size: Ranges from small groups of 30 people up to full capacity of 1,071 people.
Contact: wecinemas.com.sg
Director's Club and Centerstage
SM Mall of Asia, Pasay City, Metro Manila, Philippines
Capacity: 30 seats at Director's Club and 994 seats at Centerstage.
What is it like? The SM Mall of Asia operates several movie houses in its premises. For small, exclusive corporate groups, the Director's Club fits the bill with its plush La-Z-Boy armchairs with side tables, a state-of-the-art screen and digital surround sound. The Director's Club comes with its cosy lounge and a wide library of movie titles. For large groups, Center Stage offers full onstage and backstage facilities, which are ideal for live and large events such as watching exciting sports action live via satellite and with no commercial breaks
Contact: smcinema.com