LONG HAUL: Adelaide
Why Adelaide?
Adelaide Convention Centre (ACC) is clearly doing something right. The facility has just scooped six major convention that will bring US$17m in expected revenue for the city over the next four years. Opened in June 1987, it was the first purpose built convention centre in Australia. Given that the country is now widely regarded as the most mature and developed business event market in the world, it's clear that this is one venue that any planner heading down under should consider.
The Facilities:
The ACC is a multipurpose centre that has been progressively maintained to stay up-to-date with current technologies. From webstreaming live events to simple projectors, the centre has the kit and the knowledge. Each of the 14 meeting rooms feature screens, projectors, DVD players, lecterns and microphones. The rooms can accommodate between 30 to 200 people. The conference facility is 10,400 sqm of pillar-less space that can host events of up to 3500 delegates.
Visit: adelaidecc.com.au
Nearby hotels
Crowne Plaza, Adelaide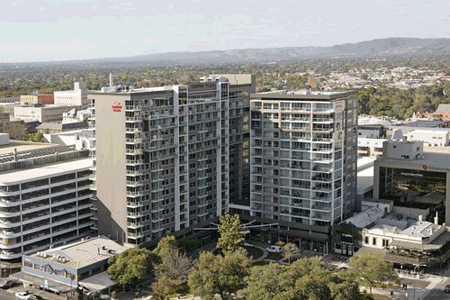 Just over 1km from the convention centre the Crowne Plaza Adelaide has 308 guestrooms, two restaurants and seven meeting rooms. The hotel's 15th floor features a dedicated business centre and 250-person capacity conference room. On the ground floor, a smaller conference room can accommodate up to 50 people.
Wifi? Free Wifi is available to IHG Rewards Club Gold and Elite members, whilst all other guests will pay US$17 for 24 hours
visit: crowneplazaadelaide.com.au
Intercontinental

Located within the ACC complex, the Intercontinental is the most convenient choice for delegates heading to Adelaide. The hotel has 367 rooms, two restaurants five dedicated meeting rooms and a 280 sqm ballroom that can cater for up to 350 guests at any one time. All the rooms come equipped with digital projectors, LCD screens, lecterns and microphones. A team of six dedicated meeting staff are on hand to help plan any event.
Wifi: Free Wifi is available to IHG Rewards Club Gold and Elite members, whilst all other guests will pay US$23 for 24 hours
visit:ihg.com/ adelaide
Adina Apartment Hotel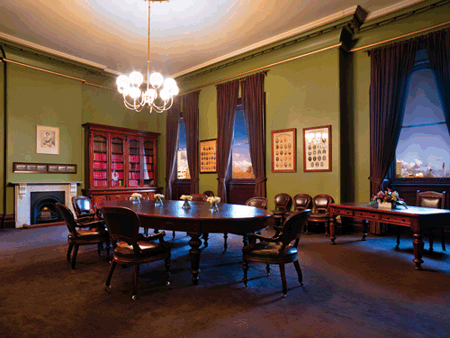 Around 1km from the convention centre, this hotel's location belies its unique characteristics. Located within the heritage listed former Treasure Building, this is a beautiful and classically styled hotel. Comprises 79 guest apartments, each with it's own kitchenette, this is a perfect home away from home after a busy conference. The hotel also features one restaurant, a bar and five small boardrooms that can handle groups of up to 65 people at any one time.
Wifi: Guests will pay US$12 per hour
Visit: adinahotels.com.au
SHORT HAUL: Taipei
Why Taipei?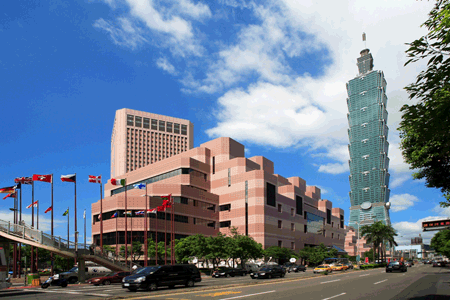 Taiwan may well be one of the most overlooked destinations in Asia for business events. That may well be about to change given the island's rapidly developing infrastructure in the city's south of Taipei. That doesn't mean that the capital has been caught napping.
For over 20 years, the Taipei International Conference Centre (TICC) has been a welcome addition to the city's meeting and event spaces. The building forms part of a larger business complex and is connected to the iconic Taipei 101, the TWTC Exhbition hall, TWTC International Trade Building and the Taipei Grand Hyatt. With a floor space of just 60,000 sqm and a capacity for around 3,000 people in theatre style it's not the largest venue in the world. Considering the global rise in popularity of key Taiwan brands such as Acer, HTC and Asus, this may well be one international meeting venue that comes into it's own in the very near future.
Visit: ticc.com.tw
Grand Hyatt Taipei

The Grand Hyatt Taipei is part of the convention centre complex and therefore the first choice for any planner looking to arrange a hit-and-run business trip. Whilst the convention centre is small, the Hyatt is not. The hotel has 852 rooms, nine restaurants and 13 meeting venues, the largest of which can cater for up 1,300 people at any one time
Indeed, the in-house facility is comparable to many of the spaces inside the ICC itself making the hotel a consideration for any large-scale meeting or event plan.
Wifi: Complimentary to all hotel guests
Visit: taipei.grand.hyatt.com
W Taipei

True to the W brand, the Taipei branch is suitably trendy. Just ten minutes walk from the convention centre, the hotel is ideal for those who'd like to stay offsite, but remain within the city centre. The hotel has 405 rooms and 2500 sqm of meeting space split across 10 rooms. Filled with chic furniture, the rooms are capable of hosting up to 950 people at any one time.
Wifi: Guests will pay US$12 for 24 hours
Visit: wtaipei.com
Hotel Quote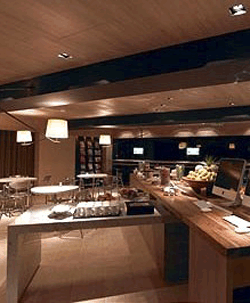 Despite being a little further away from the TICC, the Hotel Quote is a fun, boutique hotel with just 64 rooms. Perfect for those that want to escape the maddening crowds of the conference centre, the hotel has three restaurants and a bar. The meeting facilities are sparse, this is a place to retreat, however, there is one meeting room suitable for up to eight people.
Wifi: Complimentary to all hotel guests
Visit: hotel-quote.com
Graeme Park