AUGUST is primed to be a bumper month in the recovery of Malaysia's MICE industry with the booking of 18 international business events described as a breakthrough by the tourism minister.
The impressive bounce back comes after Malaysia's business events industry struggled for survival during two years of pandemic lockdowns and travel restrictions.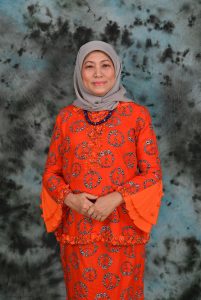 "Malaysia's significant breakthrough is reflected by MyCEB's effort of securing a lineup of 14 conventions, and four trade exhibitions to be held just in August 2022 alone," said Nancy Shukri, the Minister of Tourism, Arts and Culture, in a statement issued by MyCEB, the country's convention and exhibition bureau.
"These business events are expected to bring together close to 24,000 total delegates which is estimated to generate more than RM56 million [about US$12.5m) in economic impact to the Malaysian economy," she said.
Events this month include the Malaysian Society of Anesthesiologists & College of Anesthesiologist Annual Scientific Congress, Asia Pacific Glaucoma Congress (APGC), and IPMEX Malaysia 2022.
The anesthetist congress is a hybrid event and IPMEX Malaysia 2022 caters to professionals in the print, paper, label, package, corrugated printing, signage, and advertisement industry.
Abdul Khani Daud, MyCEB's chief executive said: The period in review saw MyCEB providing support towards 18 business events compared to pre-pandemic times, whereby we had a total of 14 conventions and exhibitions in August 2019.
"This is a strong testament that our industry players are resilient, and the support received from various government agencies are reaping results. We view these positive results as very promising for Malaysia and we hope to continue these efforts to progressively realise our mission."