MALAYSIA'S business events industry has suffered losses of nearly US$550 million in revenue since the Covid crisis with more than 5,600 people laid off, a survey by the country's main conference and exhibition organisers' association shows.
The crisis has forced Industry leaders to call on the government to ease restrictions in areas under the Conditional Movement Order, which was imposed to limit and prevent the pandemic spreading in Malaysia.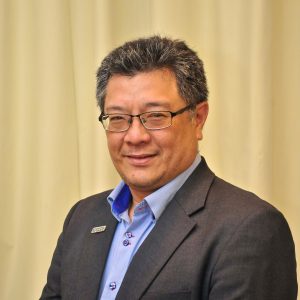 Francis Teo, president of the Malaysian Association of Convention and Exhibition Organisers and Suppliers, said safety protocols for the MICE industry have already been approved by the Malaysian National Security Council.
Teo said this meant business events should be allowed to continue to be organised with participant numbers adjusted according to alert levels and venue size.
"By allowing small groups to meet, the industry can maintain the minimum numbers needed to preserve and support the entire business events ecosystem," he said.
A survey of operators involved in Malaysia's business events showed that respondents had experienced revenue losses of RM2.25 billion (about US$544.2m), a drop of 90 per cent since the movement control order started.
A total of 5,610 employees had been laid off since March, equivalent to 17 per cent of the total industry workforce.
Based on at the current situation, Maceos reported that a full recovery of the business events industry was unlikely to happen before the third quarter of 2021.
More… Malaysia weighs green travel zones, events recovery
While pivoting to virtual and hybrid events was the only other option, only 13 per cent of industry players said they were able to do so successfully while others continued to struggle with the change.
"Business events is a platform where people from different companies or industries meet to share ideas and establish potential collaborations," Teo added.
"It's a marketplace for product owners and investors to form partnerships. It's also a platform for knowledge sharing where academics and industry experts gather to find solutions to world problems. It is the fastest way for businesses to connect with each other and rebuild the economy again. This is the reason why business events should be allowed to be organised."
More… MITEC hosts 4,500 in Malaysia first
To ensure business events are held safely according to government health protocols, the industry has developed a comprehensive framework which was approved by the National Security Council for safe business events to take place during the pandemic.
"Guided by this framework, business events industry players are well-prepared, trained, and able to implement the standard operating procedures required to ensure a high level of safety at all our events. This is the assurance we want to convey to the government, our clients, our partners, and business events' attendees.
"Our members are strictly adhering to the SOPs and are already adopting these guidelines in their business events successfully," Teo said.
In 2019, a total of 1,138 business events were organised in Malaysia compared to 1,014 reported in the previous year. These events attracted over 540,000 international business travellers to Malaysia and contributed RM9.2 billion in economic impact to the country.