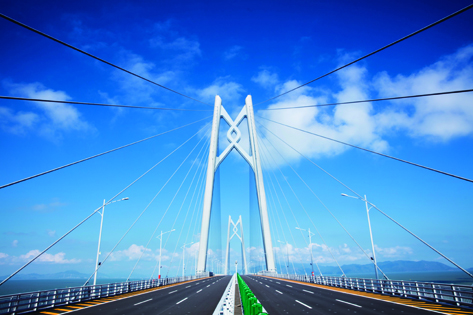 EVENT planners from Hong Kong used the newly opened bridge across the Pearl Delta to gather in Zhuhai with their counterparts from Macau.
The tour of Zhuhai International Convention and Exhibition Centre was organised by the Macau Incentive and Special Events Society and marked the first time members of both organisations cooperated on an event since the bridge and tunnel link from Hong Kong to Zhuhai and Macau (HZMB) opened on October 24.
Members of the International Live Events Association's Hong Kong chapter arrived by one of the coaches that leaves the Tsim Sha Tsui area of the city and crosses the bridge.
Before the long-awaited opening of the bridge, agreements had been signed between AsiaWorld-Expo and the Zhuhai centre to hold dual events at their venues either side of the HZMB. However, none have yet been announced, so this smaller MISE-ILEA event might well be considered the first.
MIX joined the contingent for what was a two-hour journey to Zhuhai amid Hong Kong's lunchtime traffic on November 22. The trip included a stop to pick up passengers in Mongkok and alighting the bus for immigration and customs at the port building alongside Hong Kong airport and AsiaWorld-Expo. Immigration and customs formalities are also made at ports serving Zhuhai and Macau.
Once the journey out of town and boundary checks were out of the way, the bus took about 30 minutes to travel across the 55km bridge and tunnel link before turn-offs for port buildings at Macau or Zhuhai. This compares with a scheduled 50 minutes by fast ferry.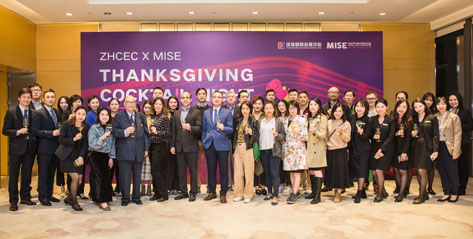 MISE and ILEA members toured Zhuhai International Convention and Exhibition Centre, which includes 30,000 sqm of exhibition space, ballrooms and even an ornately designed Mozart Concert Hall. A phase two consisting of a retail mall and more expo space is being built and will form part of the new Shizimen CBD.
The tour covered serviced residencies from Huafa, which developed the complex, the adjacent Sheraton and The St Regis, which opened in October housed in floors 41-72 of a tower that is the centerpiece of the complex.
Fu Rui, general manager of Zhuhai International Convention and Exhibition Centre, said: "Zhuhai has become an important hub linking Hong Kong and Macau. It will achieve a high concentration of people, logistics and capital flow, and promote a booming development of the exhibition industry within Guangdong-Hong Kong-Macau Greater Bay Area.
"This extraordinary bridge provides practical possibilities for this new pattern," said Fu.
For ILEA member Hamson Wai, the bridge enables him to take buyers from huge event facilities located in Shenzhen and Guangzhou through Hong Kong and on to Zhuhai and Macau.
Wai, who runs AD Target, has his main office is in the Kowloon area of Hong Kong, but the workshop facilities he uses for booth design and other contracts are in Dongguan, a huge conurbation of towns and factories located between Shenzhen and Guangzhou.
"We can now ship what we need from Dongguan to Zhuhai and over to Macau. What's just as important is that you can get 40-50 buyers from one place to another with the major international airport in Hong Kong also helping," said Wai, who has just concluded work on several shows in Macau including food and wine fair and a luxury auto show.