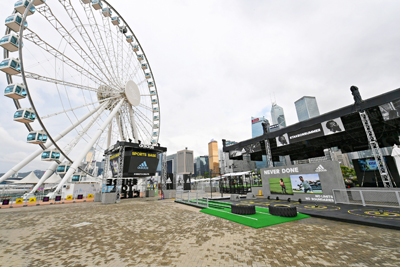 A new events company has risen from the ashes of a UK firm that closed its China operations and was recently sold in a deal worth about US$30 million.
Beatrice Remy, who was managing director of the Hong Kong operations of WRG Live, set up an agency called Lore Live in May following a decision by the Manchester headquartered firm to restructure overseas operations.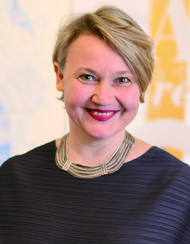 Remy brought with her a team of creatives and support staff who worked with her at WRG to Lore. The new agency has since organised several events in Hong Kong for clients such as beverage giant Pernod Ricard and financial institutions.
The latest and most symbolic event for Lore has come in the form of the Adidas Sportsbase beneath the Observation Wheel at Hong Kong Harbourfront, which will run until August 10.
An earlier version of the brand experience event had been a triumph for WRG Hong Kong in 2015, and Remy is attributing the success of this and other Lore events to the client loyalty nurtured by her team.
Remy told MIX that her team has survived the throes of drawn out merger and acquisition negotiations that culminated in the sale of WRG to healthcare communications and PR group Huntsworth for GBP24.7 million this month.
She described the Adidas Sportsbase project as a "milestone in Lore's young existence… an experiential initiative". Among Remy's priorities as the axe was falling on WRG Hong Kong was to ensure suppliers were paid and her team kept intact.
Flashback: NBA star Jeremy Lin at Adidas Sportsbase
Remy, who previously worked for Luminous EMC and luxury brands, said she was heartened by the support shown by clients as WRG and its owners wound down operations in Hong Kong.
Market watchers point to Huntsworth's background in healthcare and the trend towards virtual- and augmented-reality technologies being used in medical-related marketing and event communications. This resulted in less focus on corporate and experiential brand marketing.
WRG entered the Asia market in 2012 with the acquisition of Serious Events, which was rebranded the following year. The move to Hong Kong was seen as part of a strategy by WRG to expand across China and Asia markets.