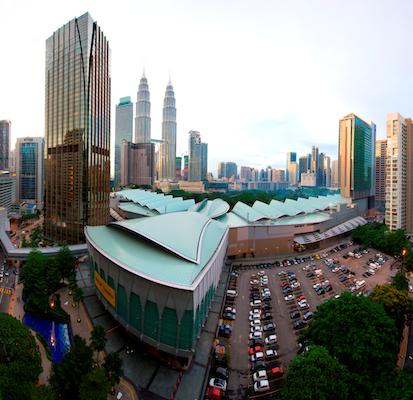 Kuala Lumpur Convention Centre (KLCC) has announced that it will be adding a new event venue to its premises by 2018.

Speaking to Mix, Alan Pryor, general manager of KLCC, revealed that the plan is to convert the commercial complex's existing Lot 91 parking area into a flexible multipurpose space, adding an additional 12,500sqm of floor area on top of the current 22,659sqm.
"[Lot 91] will enable us to host larger events and allow many of our repeat exhibition clients to grow their events significantly," Pryor added.
Plans for Lot 91 are currently being finalised by the design team, but it is clear that the new build will be a multi-storey structure with meeting and retail spaces, and possibly a sky garden.
According to Pryor, original market research conducted prior to the KLCC's opening in June 2005 estimated that the facility would see between eight to 12 exhibitions per year. But KLCC is now hosting in excess of 60 exhibitions annually, along with a host of other events. Expansion is necessary in order to keep up with growth.
The KLCC, which will celebrate its 10th anniversary next year, has held 9,155 events thus far, and welcomed over 16.5 million delegates and visitors.
For more information, visit klccconventioncentre.com