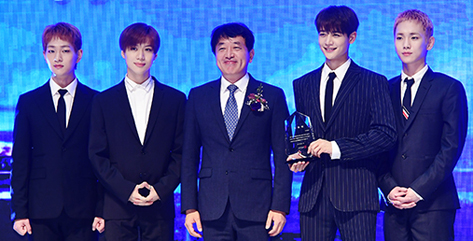 SOUTH KOREA is counting on strengthening its position in the global conference and incentive markets via the popular culture and entertainment phenomenon known as hallyu, or the K-Wave.
This new direction was announced to planners and buyers from over 30 countries during the opening ceremony of the two-day Korea MICE Expo 2018 in Songdo City, Incheon, on June 14.
"Under the theme of 'Hallyu Meets MICE' we implement a new approach to bring Korea's most attractive qualities: hallyu, and the MICE industry, together," said Ahn Youngbae, president of Korea Tourism Organisation.
Hallyu, also known as the Korean Wave, is considered Korea's modern tourism drawcard. It consists predominately of popular culture and entertainment, including K-pop, Korean movies, TV dramas, fashion, and through these, destinations, experiences and cuisine.
More on Korea: from Incheon to Gangneung – coast to mountain
Hallyu also complements Korea's historical, traditional and cultural side, and increasingly the term to include an international liking for Korean culture, including old traditions, customs and cuisine.
Also speaking at the opening ceremony about the mutual benefits of Hallyu meets MICE was Ahn Suwook, managing director of SM Entertainment, a leading recording company and talent agency. Chart-topping K-pop band Shinee (pictured above with KTO president Ahn Youngbae, centre) also appeared as the new official ambassadors of conference and incentive tourism.
More: Hallyu harmony, hanboks and Winter Olympics
Hallyu was also a theme on the show's exhibition floor. There was an area dedicated to Korea's unique venues, some with a direct Hallyu connection and which served as sets for TV shows, films and K-pop video. Other venues venues had the accent on art, history or were culturally based.
The Korea Beyond Meetings pavilion displayed the diverse range of incentive experiences only found in Korea, largely thanks to their links to K-wave and traditional culture.
KTO believes the added value provided by hallyu will keep Korea at the forefront of planners' minds and give the destination a competitive edge when it comes to marketing.