More THAN 200 sellers and 350 buyers are expected to attend the 15th annual Korea MICE Expo (KME), hosted by Korea Tourism Organization and Gyeonggi Tourism Organization. Held at KINTEX convention and exhibition centre in Gyeonggi Province from 19 to 20 June, the expo aims to promote the meetings, incentives, conventions and other related product offerings of
South Korea.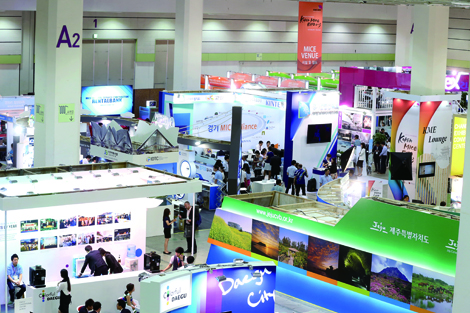 The annual event, the largest meetings industry trade show in South Korea, will include pre and post tours for international buyers as well as a welcome dinner and a MICE Destination Presentation set to encourage networking between hosted buyers and public institutions.
Last year's event was held at Seoul's COEX convention centre, with the number of international hosted-buyer attendees up by some 52 per cent on the year before, according to the Korea National Tourism Organization. Similarly, business meetings rose by some 33 per cent from KME 2010, and this trend is expected to continue.
koreamice.kr