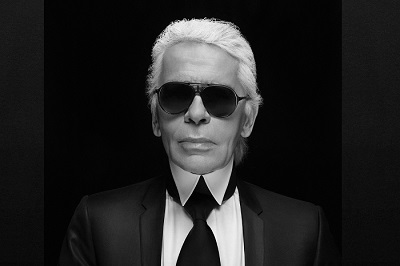 Joining the ranks of Cotai's impressive hotel lineup is a fresh face – the world's first Karl Lagerfeld Hotel, the primary project of the company's new hospitality brand.
The famous fashion house announced the launch of its international hospitality brand – Karl Lagerfeld Hotels & Resorts – at Hotels Investment Conference Asia Pacific (HICAP) in Hong Kong, in partnership with licensing platform Brandmark Collective.
"Expanding our brand into the hospitality sector reflects our greater vision to broaden Karl Lagerfeld's comprehensive lifestyle experience," says Pier Paolo Rigi, Karl Lagerfeld CEO and president.
Covering hotels, residential properties, restaurants and private clubs, the hospitality brand looks to build a developer-focused brand reflecting Lagerfeld's iconic style.
Drive and focus
According to Tony Kurz, CEO of Brandmark Collective, Lagerfeld's adhoc projects, including two suites at the Hôtel de Crillon Paris and the condo lobbies in Toronto, the Sofitel Hotel in Singapore, as well as the Macau project, inspired the launch of a hotel chain.
"This has been the impetus for building a true brand around not just design but experential hospitality; taking the signature items and signature DNA of Karl's lifestyle of design and influence and creating a series of experiences," he says.
In terms of a target audience, Kurz says the brand will cater to an array of customers.
"Just as Karl has touched so many from the absolute tip-top of luxury to accessible luxe and everything in between, we'll get the woman who wears Chanel suits every day in the lobby, as well as the guy who saved up all week to buy the capuccino."
Macau and beyond
The six-star Cotai property, due to open at the end of 2017, will be within an integrated resort operated by Sociedade de Jogos de Macau (SJM). The hotel will have 275 rooms, multiple F&B outlets, a spa, and design-driven fitness facilities, according to Kurz.
Though not geared to being a "MICE space", the property will be "corporate friendly and meeting friendly" with facilities for small-scale events and meetings, he adds.
Details of a loyalty programme have yet to be announced, but Kurz says the brand is "looking at some pretty innovative ways of stepping out of the traditional distribution and loyalty game."
Beyond Macau, the business looks to expand in first and second tier city and resort destinations, prioritising brand aspirational markets such as Asia and India. Future projects will be unveiled in due course.
Hotel concepts
Many of the hospitality projects are developer-focused, according to Kurz.
"We think there is an interesting opportunity, especially in this region, to bring key count down and room sizes up," he says. "Many of our projects help the developer with the problem that many have in markets in Asia where there is compresion at the five-star range."
On the technology front, Kurz says that while the brand strives to provide competetive offerings, its main focus will be providing user-friendly systems.
"It's all about simplicity and making sure the technology works while being out at front," he says.
The Karl Lagerfeld brand operates a global network of retail stores and wholesale locations.