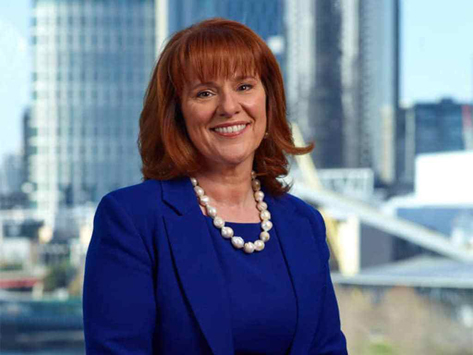 KAREN BOLINGER has resigned as chief executive of Melbourne Convention Bureau to take time off before considering her next move.
Bolinger's career stretches back more than seven years and included marketing roles with major hotels before joining the Melbourne bureau as CEO. She held senior positions with Staging Connections and Sydney Convention and Visitors Bureau before heading strategy and marketing at the Royal Agricultural Society of New South Wales, a major show organiser.
Julia Swanson, the Melbourne bureau's general manager for bidding and business development, steps into the role of interim chief executive.
Bolinger became known as a well respected and popular personality in the meetings, incentive and business events industry, not just in Australia but globally.
She also took a leading role in the annual AIME trade show, which is owned by Melbourne Convention Bureau. The Asia Pacific Incentive and Meetings Events has seen a change of management with Talk2Media appointed after Reed Travel Exhibitions stood down in a year that also saw the much vaunted C2 Melbourne corporate events show cancelled amid the resignation of C2 Asia Pacific's chief executive.
Over the years she has been credited with raising Melbourne's profile as an international conference and incentive destination while promoting the city as a "knowledge capital" where leaders in science, technology, medicine and business gather to share the latest advancements in their fields and connect Melbourne internationally.
A announcement issued by Melbourne Convention Bureau chairman Chris Barlow expressed regret on Bolinger's departure, adding: "Karen and her team have led the repositioning of Melbourne's profile as an innovative business events destination by highlighting the city's intellectual capacity and knowledge sectors."
This is the March 29 statement from MCB in full:
Regretfully today I announce after 7.5 years the departure of Karen Bolinger, Chief Executive Officer of the Melbourne Convention Bureau (MCB). Karen has contributed significantly during her time, and she will finish on April 5, 2019 to take some well-deserved time off before exploring other opportunities.
Under Karen's guidance the MCB team has delivered the most successful years on record, and with the support of Visit Victoria, the 18/19 period is expected to deliver its highest ever economic contribution to Victoria of almost $500 million.
Karen and her team have led the repositioning of Melbourne's profile as an innovative business events destination by highlighting the city's intellectual capacity and knowledge sectors. This highlighted the business events sector as a key economic driver into the local economy, garnering ongoing support from State and Local Government.
Building on this approach, under Karen's leadership the MCB developed the 'Team Melbourne' philosophy, driving the amalgamation of the academic and research sectors with the tourism sector to collaborate when bidding for conferences for Victoria. 'Team Melbourne' has now evolved to city-wide collaboration across government, universities, research institutes, hotels, function venues and attractions, working together to secure business events for the state.
Karen's contribution to the sector globally was recognised when she was awarded the 2018 Joint Meetings Industry Council Unity Award, which recognises individuals who have made significant contributions to the advancement of the business events industry.
During Karen's tenure she was integral in delivering strategic direction to the many boards she sat on as well as leading the transition for MCB to become part of Visit Victoria (VV).
Karen has also suffered a significant personal loss over the last couple of years which she has worked tirelessly through, and she has decided that the time has come to stop and take some time out for self-care. The MCB Board wish to respect and support her decision as she leaves MCB to take some time out and consider her next steps.
On behalf of the Melbourne Convention Bureau Board and the Visit Victoria Leadership team, I would like to thank Karen for her commitment to MCB and to wish her all the best for her future endeavours.